Trying to order Marshalls products, but your local Merchant yard is shut?
Give us a call on 0345 302 0600 (select option 2) or email to keyaccount@marshalls.co.uk
We'll give you a quote, deliver direct, and help you find a branch that will transact your order.
Click Here for Our Full Covid-19 Statement
Mason Mix
Marshalls' mason-mix is a lime-free mortar sand product that simply requires the addition of cement and water to produce a durable and high-quality mortar. An air-entraining additive plasticises the mix, to give a light, workable feel.

Mason-mix is available in a wide variety of colours from an extensive UK network of production plants. Whether you want the mortar to complement or contrast with its surroundings, our mason-mix offers multiple options to create desirable and elegant effects. We also provide a free colour-matching service and can supply samples to allow effective on-site colour approval.

We can deliver mason-mix loose-tipped or in bulk bags - or make it available for collection in your own vehicle. With the convenience to mix on site to your own requirements, mason-mix can benefit any construction project.
Delivered or collected, loose or bagged
Wide colour range for elegant effects
Free colour-matching service available
No shelf-life - only mix what you need
Extensive UK coverage
Ethical Risk Index
This Radar diagram illustrates the level of ethical risk associated with a specific stone. Ethical risk is plotted against the 10 ten measures of the ERI, with each value drawn from reports produced by independent ethical auditors, engaged by Marshalls to provide non-biased and honest reporting into levels of risk in that supply chain.
Each of the 10 measure is designed to recognise different and discrete sources of ethical risk. This produces a bespoke, fit for purpose framework designed specifically for the requirements of the stone industry. The radar diagram itself also compares the Marshalls supply chain to the wider industry in that stone, giving users a working comparison of Marshalls supply chain to the industry average, in the opinion of the auditor.
Modern Slavery Act Awareness
Supply Chain Visibility
Income and Employment Security
Health & Safety
Social-Wellbeing
Employment Freely Chosen
Empowerment
Environmental
Governance
Corruption and Bribery
View More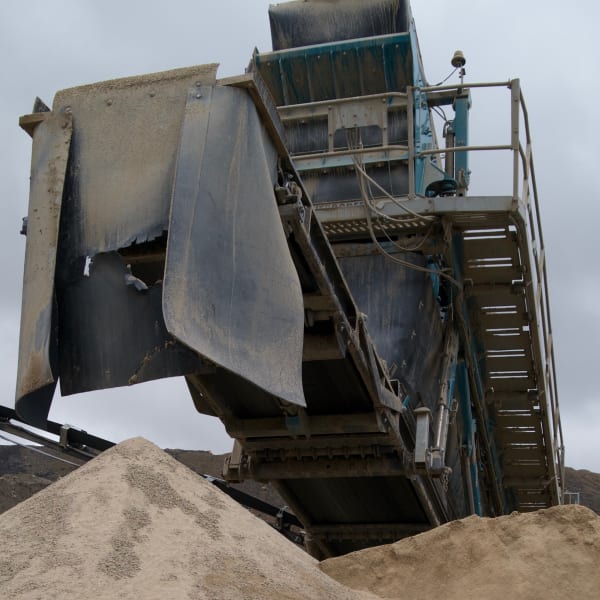 sand at the quarry
| Product Name | id |
| --- | --- |
| Mason Mix Natural | Mason Mix Natural |
| Mason Mix PM06 Dark Maroon Brown | Mason Mix PM06 Dark Maroon Brown |
| Mason Mix PM101 White | Mason Mix PM101 White |
| Mason Mix PM102 Light Red Mauve | Mason Mix PM102 Light Red Mauve |
| Mason Mix PM103 White | Mason Mix PM103 White |
| Mason Mix PM105 Extra White | Mason Mix PM105 Extra White |
| Mason Mix PM106 Dark Red Mauve | Mason Mix PM106 Dark Red Mauve |
| Mason Mix PM112 Light Copper Brown | Mason Mix PM112 Light Copper Brown |
| Mason Mix PM114 Medium Copper Brown | Mason Mix PM114 Medium Copper Brown |
| Mason Mix PM12 Light Yellow | Mason Mix PM12 Light Yellow |
| Mason Mix PM132 Light Straw Brown | Mason Mix PM132 Light Straw Brown |
| Mason Mix PM134 Medium Straw Brown | Mason Mix PM134 Medium Straw Brown |
| Mason Mix PM136 Dark Straw Brown | Mason Mix PM136 Dark Straw Brown |
| Mason Mix PM16 Dark Yellow | Mason Mix PM16 Dark Yellow |
| Mason Mix PM24 Medium Marigold | Mason Mix PM24 Medium Marigold |
| Mason Mix PM26 Dark Marigold | Mason Mix PM26 Dark Marigold |
| Mason Mix PM32 Light Terracotta | Mason Mix PM32 Light Terracotta |
| Mason Mix PM34 Medium Terracotta | Mason Mix PM34 Medium Terracotta |
| Mason Mix PM36 Dark Terracotta | Mason Mix PM36 Dark Terracotta |
| Mason Mix PM62 Light Lilac | Mason Mix PM62 Light Lilac |
| Mason Mix PM64 Medium Lilac | Mason Mix PM64 Medium Lilac |
| Mason Mix PM66 Dark Lilac | Mason Mix PM66 Dark Lilac |
| Mason Mix PM82 Light Chocolate Brown | Mason Mix PM82 Light Chocolate Brown |
| Mason Mix PM84 Medium Chocolate Brown | Mason Mix PM84 Medium Chocolate Brown |
| Mason Mix PM86 Dark Chocolate Brown | Mason Mix PM86 Dark Chocolate Brown |
| Mason Mix PM92 Light Black Grey | Mason Mix PM92 Light Black Grey |
| Mason Mix PM94 Medium Black Grey | Mason Mix PM94 Medium Black Grey |
| Mason Mix PM96 Dark Black Grey | Mason Mix PM96 Dark Black Grey |
| Mason Mix PM98 Extra Dark Black Grey | Mason Mix PM98 Extra Dark Black Grey |
| Masonmix PM14 Medium Yellow | Masonmix PM14 Medium Yellow |
sand at the quarry