marshalls max-e channel
Max-E-Channel
The Marshalls Civils & Drainage Max-E Channel range is a high capacity linear drainage system that complements the Beany range to ensure continuity between kerb and top units.
It is compatible with all Beany junctions, outfalls and other ancillary units. Max-E Channel's top unit is laid level with the pavement, allowing it to become a high capacity, fully-integrated surface water solution.
With the appropriate top options, Max-E Channel can achieve a load bearing classification of F900, the highest possible rating, making it a perfect option for rail, commercial and industrial deployment.
Max-E Channel is available in a range of top units that will complement any aesthetic, regardless of the project. Concrete slotted top units are offered in Conservation Silver Grey, Standard Grey and Reinforced Standard Grey. The blocks can be textured to provide an appealing finish. Alternatively, cast iron options can be deployed.
High capacity linear drainage system
Compatible with all Beany products
Can withstand loads up to the highest classification (F900)
Suitable for commercial, industrial or rail applications
Available in concrete slotted top and cast iron top finishes
Maximum Loading Classification

i

✕

This is the maximum loading for the product.

However this is subject to using the appropriate installation method, bond pattern and the sub-base design.

For tailored support with a pavement design, please contact us:

grouptechnicalservices@marshalls.co.uk
A15|B125|C250|D400|E600|F900
Division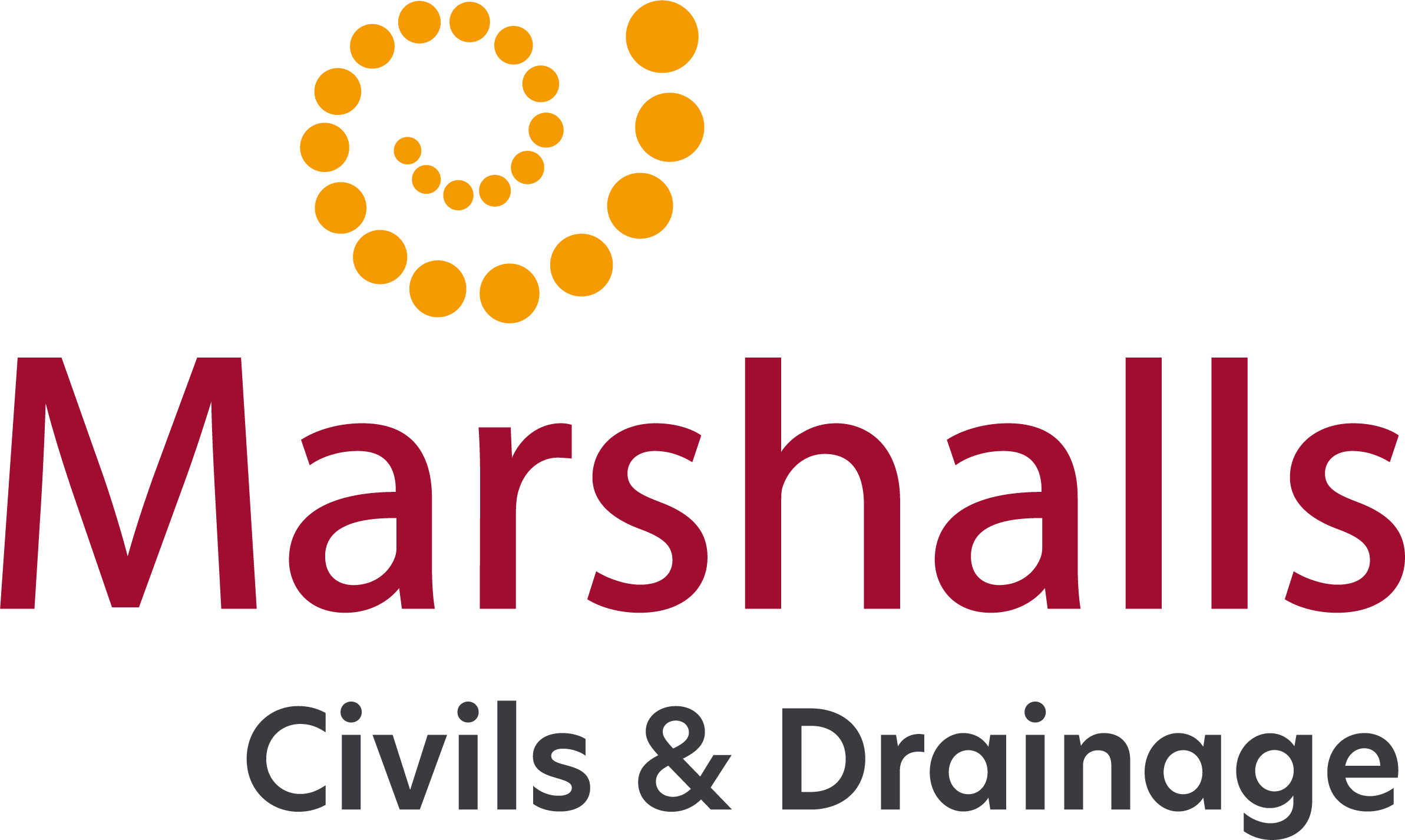 Certification Logos and Accreditations
| Product Name | id | Length (mm) | Width (mm) | Depth (mm) | Commercial Units per Pack | Approx Pack Weight (kg) | Made to Stock / Made to Order | Height (mm) |
| --- | --- | --- | --- | --- | --- | --- | --- | --- |
| 295 Channel | DR7200101 | 500 | 430 | 295 | Pallet packed for individual contracts | 1.5 | Made To Stock | 295 |
| 365 Channel | DR7200300 | 500 | 430 | 365 | Pallet packed for individual contracts | 1.5 | Made To Stock | 365 |
| 630 Channel | DR7200450 | 500 | 440 | 630 | Pallet packed for individual contracts | 1.5 | Made To Stock | 630 |
| 295 T-Junction Channel | DR8500200 | 500 | | | Pallet packed for individual contracts | 1.5 | Made To Order | 295 |
| Product Name | id | Commercial Units per Pack | Approx Pack Weight (kg) | Made to Stock / Made to Order |
| --- | --- | --- | --- | --- |
| 295 Channel End Cap | DR7200150 | Pallet packed for individual contracts | 1.5 | Made To Stock |
| 205 Channel End Cap | DR7200250 | Pallet packed for individual contracts | 1.5 | Made To Stock |
| 365 Channel End Cap | DR7200350 | Pallet packed for individual contracts | 1.5 | Made To Stock |
| Product Name | id | Length (mm) | Commercial Units per Pack | Approx Pack Weight (kg) | Made to Stock / Made to Order | Height (mm) |
| --- | --- | --- | --- | --- | --- | --- |
| Gully Outfall 150 | DR4604010 | 500 | Pallet packed for individual contracts | 1.5 | Made To Stock | |
| Gully Outfall 225 | DR4604060 | 500 | Pallet packed for individual contracts | 1.5 | Made To Stock | |
| 295 Outfall Channel | DR8500100 | 500 | Pallet packed for individual contracts | 1.5 | Made To Stock | 295 |
| 295 Outfall T-Junction Channel | DR8500300 | 500 | Pallet packed for individual contracts | 1.5 | Made To Order | 295 |
| 205 Outfall Channel | DR8500410 | 500 | Pallet packed for individual contracts | 1.5 | Made To Stock | 205 |
| 205 T-Junction Channel | DR8500510 | 500 | Pallet packed for individual contracts | 1.5 | Made To Order | 205 |
| 365 Outfall Channel | DR8500700 | 500 | Pallet packed for individual contracts | 1.5 | Made To Stock | 365 |
| Standard Cover Plate | DR9100050 | 500 | Pallet packed for individual contracts | 1.5 | Made To Stock | 12 |
| Radius Cover Plate 50/11m | DR9100100 | 500 | Pallet packed for individual contracts | 1.5 | Made To Order | 12 |
| Product Name | id | Length (mm) | Commercial Units per Pack | Approx Pack Weight (kg) | Made to Stock / Made to Order | Height (mm) |
| --- | --- | --- | --- | --- | --- | --- |
| 205 - 295 Transition Channel | DR8700100 | 500 | Pallet packed for individual contracts | 1.5 | Made To Order | 205 |
| 295 - 365 Transition Channel | DR8700210 | 500 | Pallet packed for individual contracts | 1.5 | Made To Order | 295 |
| Product Name | id | Commercial Units per Pack | Approx Pack Weight (kg) | Made to Stock / Made to Order |
| --- | --- | --- | --- | --- |
| Access Cover & Frame | DR9800150 | Pallet packed for individual contracts | 1.5 | Made To Stock |
| Product Name | id | Length (mm) | Commercial Units per Pack | Approx Pack Weight (kg) | Made to Stock / Made to Order | Height (mm) |
| --- | --- | --- | --- | --- | --- | --- |
| Cast Iron Grate | DR9750200 | 500 | Pallet packed for individual contracts | 1.5 | Made To Order | 165 |
| Conservation Reinforced Top | DR9758300 | 250 | Pallet packed for individual contracts | 1.5 | Made To Order | 170 |