Perforated Pipes
Marshalls Civils & Drainage manufactures precast concrete perforated pipes up to 600mm diameter that transport and distribute storm water into the rock filled trench and eventually into the surrounding area through the circular perforations.
Concrete perforated pipes are suitable for field drains or french drains.
Perforated pipes are no longer a British Standard product. The pipes are drilled whilst wet and the semi-dry nature of the concrete used in the manufacturing process leads to spalling on the inner and outer surfaces around the holes. This is cosmetic only and does not affect the integrity of the pipes for land drainage use.
Perforated pipes comply with the Department of Transport Specification for Highway Works, which states the total area of drainage holes should not be less than 1000mm2 per metre length of pipe.
If you require a larger diameter than 600mm please contact our specials team who may be able to help
Used to transport and distribute storm water into the rock filled trench and eventually into the surrounding area through the circular perforations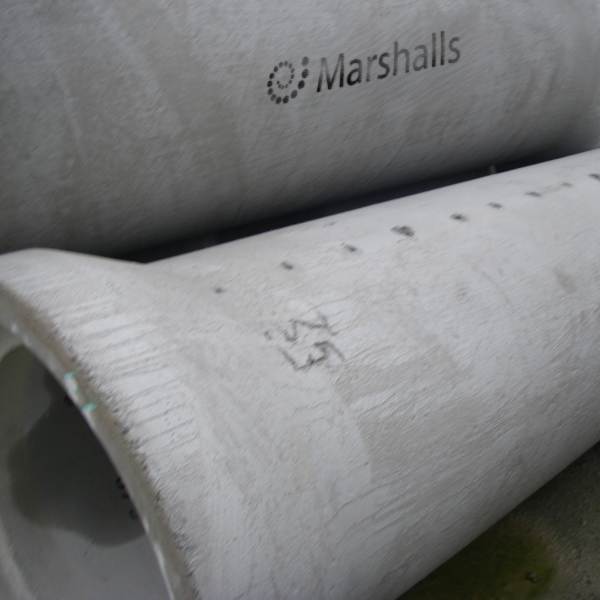 perforated pipes
Certification Logos and Accreditations
UKCA Declarations of Performance