Pumping Station Storage Tanks
Marshalls Civils & Drainage can provide a range of precast concrete storage tanks for pumping chambers with either separate or a combined chamber and pipe system. Both systems utilise the attenuation pipe system that allows for a huge range of solutions.
Benefits include:
Reduces site disruption to both those working on site and the local community nearby.
Rapid, economic and safe installation.
The concrete storage tank is manufactured offsite under factory conditions.
Suitable for adoptive land and private pumping stations.
Increased health and safety benefits of offsite solution precast concrete tank system.
The precast concrete storage tanks make installation more efficient and cost effective and are available with a range of fittings.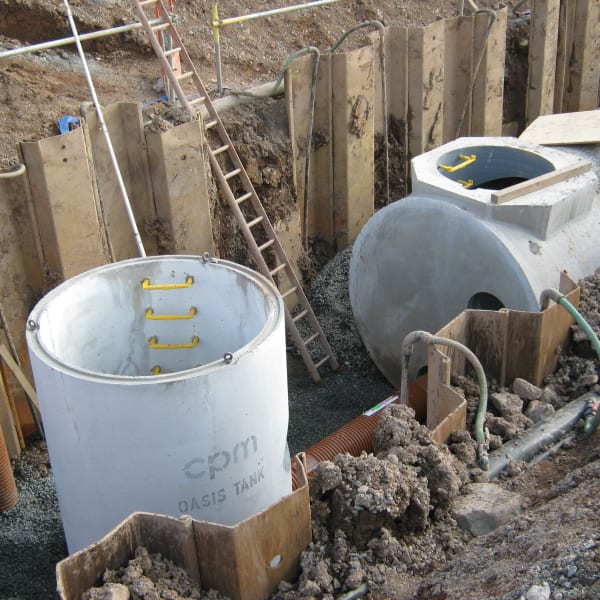 pumping station storage tank
Certification Logos and Accreditations
UKCA Declarations of Performance