redi rock retaining wall
Redi-Rock™ Retaining Walls
Redi-Rock™️ natural stone looking retaining wall blocks are versatile enough to achieve height without compromising on strength, with solutions for different heights and ground conditions, Marshalls Civils & Drainage can work with you to provide a solution to any project requirement, from planning to installation.
Redi-Rock™ concrete retaining wall series offers low project costs and a high quality solution that brings the following advantages:
Fast and easy to install.
Space saving designs with geogrid rarely needed meaning walls take up less space.
Concrete blocks delivered ready to build.
The interlocking concrete blocks do not need cement, so can be laid in any weather.
Aesthetically pleasing, with the look of natural stone.
Can be colour at source or on-site to match different local environments.
Minimal maintenance required.
Engineered strength, achieving height without geogrid.
Risk reduced as number of people and time on site reduced.
If plans alter, just pick up and build in a new location – the ultimate sustainable solution.
The one tonne interlocking concrete blocks are moulded from solid concrete and delivered ready to build and as they are dry laid, they are fast to install and offer cost savings. Marshalls Civils and Drainage can offer extensive engineering, design and installation support which includes an extensive range of engineering design charts, calculations, AutoCAD and BIM, full construction details, project scheduling and management.
Gravity retaining walling can improve the overall aesthetic look of your project and delivers an attractive, cost effective, high performance gravity wall structure.
If you would like a CPD style presentation of our Redi-Rock wall solution please call our marketing team on 01902 356220 or send an email to lch@marshalls.co.uk
Certifications, Accreditations & Credentials
UKCA Declarations of Performance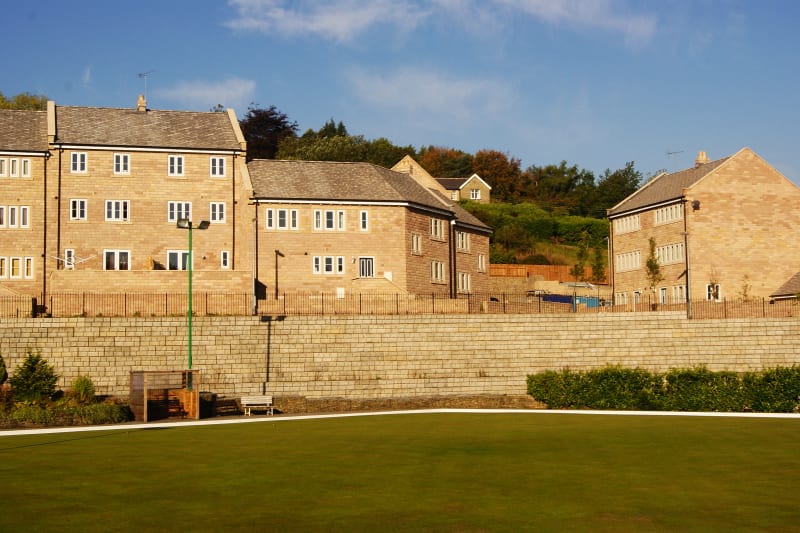 Redi-Rock™ Retaining Walls BIM Model
At Marshalls we work alongside appropriate guidelines in which we are able to provide high quality 3D objects of our products that contain rich data to satisfy that information required by our clients.
We strive to improve the relationship with stakeholders and the BIM process enables us to share the relevant information.
Our BIM models are available to download directly from our BIM library.
We have a range of models available in AutoDesk Revit format including CoBie, IFC and NBS data.
View BIM Library