Spillway Outfall
As part of the Marshalls stormwater range of products, Marshalls Civils & Drainage offer a precast concrete Spillway solution, so why spend days constructing an in-situ headwall on site when precast options are available now that are made under factory conditions and can be installed in hours, not days!
The one-piece bespoke reinforced concrete spillway is manufactured offsite under factory conditions, offering consistent manufacturing processes for on-site installation and is used to control the flow of water.
The spillway outfall can be pre-fitted closed, coupled and cranked gratings, customised to site requirements.
Benefits of the spillway outfall include:
Greatly reduced installation time on site as product is made offsite for immediate installation.
Ability to accommodate pipe-work up to and including 1600mm ID – 2000mm OD.
Designed to your needs with bespoke precast options available to suit your site needs.
Customise to your requirements the spillwalls can be pre-fitted various accessories including: Hydro-Brakes®, Penstocks, Non-return Flap Valves.
No or minimal on-site fabrications meaning quick and easy installation.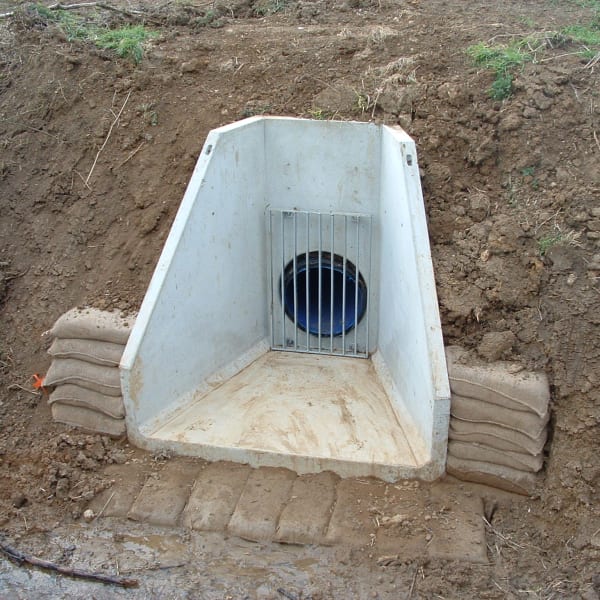 spillway outfalls
Certification Logos and Accreditations