Split Wall Chambers
As part of a stormwater management solution, a split wall chamber has been designed to enable a contractor to install a flow control chamber using modern methods of construction.
The spilt wall chamber enables a flow control device to be place on either side of the wall within the flow control chamber to regulate the flow of stormwater within a drainage system preventing downstream flooding during heavy rainfall.
This precast concrete split wall flow control chamber has been designed to allow for inspection of either side of the flow control device once installed.
Marshalls Civils & Drainage can supply with sectional weir walls chambers from 1800mm to 3000mm or a 2100mm one-piece unit.
The split wall chamber can be manufactured to any height and can be supplied with pre-fitted either a Hydro-Brake®, Penstock, Non-Return Flap Valve, Orifice plate or any combination.
The one-piece chamber is fabricated using a base unit complying BS EN 1917:2002.
Advantage of Split Wall Flow Control Chamber Solutions:
Speed of installation and construction as the chambers are delivered ready to ins​tall.
Guaranteed consistence of design/construction through offsite manufacture.
Reduction in excavated material on-site ensuring a combination of flow control devices in one manhole.
Designed to suit specific application, bespoke options, made to customers specifications.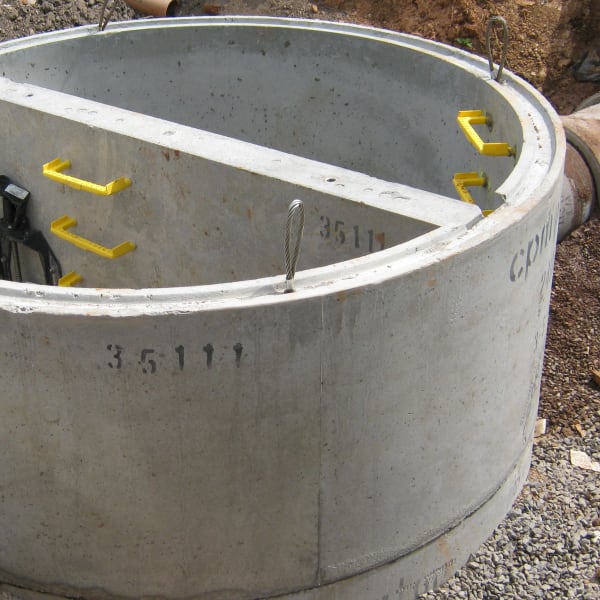 split wall chamber
Certification Logos and Accreditations