Stop End Bend
Concrete stop end bends consist of a 90° bend used in an up-right position as access into the pipeline and are mainly used at the downstream end depending upon the overall depth required. 1200mm manhole shaft can be used to make-up the desired height, with double steps or ladders being incorporated into the unit to permit access.
Inlet and outlet connections can be cored or formed to suit drainage requirements. Precast concrete stop end bends are available from 1200mm diameter and above, although smaller diameter can be manufactured upon request.
Advantages of the system include:
Stop end bends are classified as a bend within the scope of BS EN 1916:2002.
Manufactured offsite for onsite installation.
Shaft system designed for purpose.
Bespoke connections to suit drainage requirements.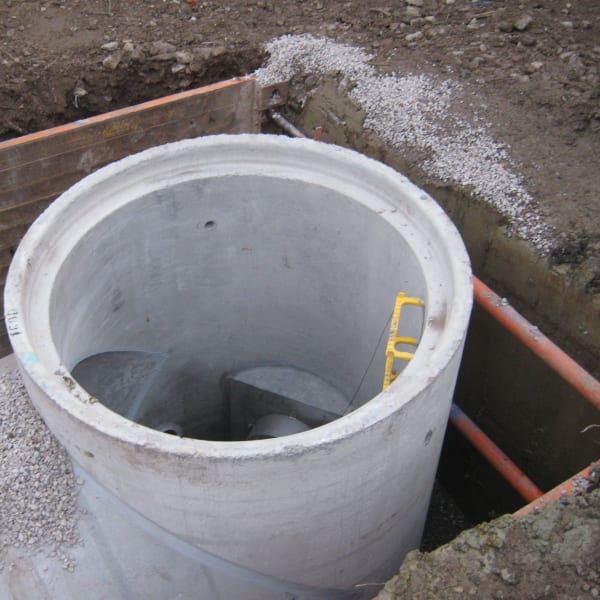 stop end bend
Certification Logos and Accreditations
UKCA Declarations of Performance