Up-Flo Filters
The Up-Flo™ Filter is an innovative surface water filtration technology that delivers a high-performance multi-stage treatment process within a single device. The Up-Flo™ Filter combines sedimentation screening with fluidised bed filtration technology to deliver high levels of performance.
Easy to maintain and with low construction costs, the Up-Flo™ Filter achieves a high quality of surface water discharge in a much smaller footprint then alternative systems.
Targeted Pollutants
Very fine particles
Gross pollutants
Liquid and sediment bound hydrocarbons
Sediment bound heavy metals
Sediment bound nutrients
The unique Hydro Up-Flo™ Filter combines multiple, sequential treatment processes to deliver sedimentation, screening and filtration all in one compact unit. The Up-Flo™ Filter removes litter, sediments, nutrients, metals and hydrocarbons. Specific pollutants can be targeted through a wide choice of media options.
Reliable Performance
During extreme rainfall events, a high-flow bypass system is activated preventing the drainage network from being overloaded. All storm flows up to and including the bypass flow are retained within the device, so there is no surface ponding.
Retaining pollutants within the drainage system also avoids excessive build-up of contamination and toxicity issues that could otherwise accumulate in plants and animals (bioaccumulation).
Easy Installation for Trouble-Free Construction
The Up-Flo™ Filter is supplied fully assembled in a precast concrete manhole for easy installation. Its advanced filter units can also be simply retrofitted into an existing chamber on-site.
Simple and Cost-Effective Maintenance
The gentle and effective action of the Up-Flo™ Filter ensures filtration media have a much longer life than comparable systems, so maintenance is infrequent, cost-effective and simple. The filter media packs can be exchanged manually without the need for specialist equipment.
Sediment collected in the sump is removed with a standard vacuum tanker.
Easy to maintain and with low construction costs
the Up-Flo™ Filter achieves a high quality of surface water discharge in a much smaller footprint then alternative systems
The unique Hydro Up-Flo™ Filter combines multiple, sequential treatment processes to deliver sedimentation, screening and filtration all in one compact unit
The Up-Flo™ Filter removes litter, sediments, nutrients, metals and hydrocarbons
The Up-Flo™ Filter is supplied fully assembled in a precast concrete manhole for easy installation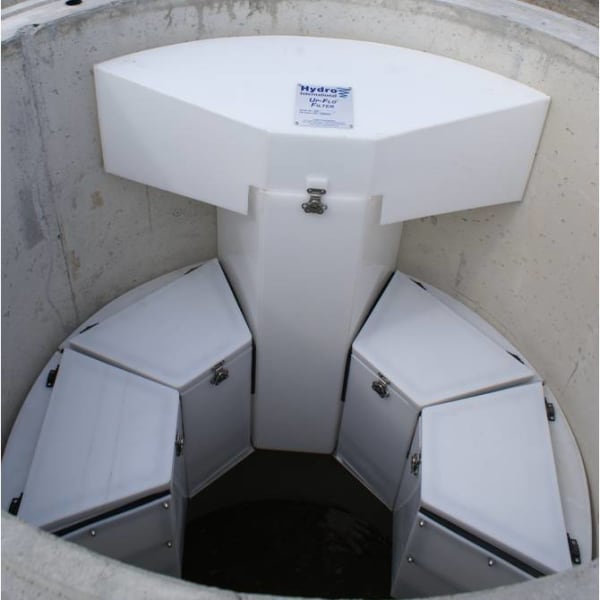 up-flo filters
Certification Logos and Accreditations
UKCA Declarations of Performance
up-flo filters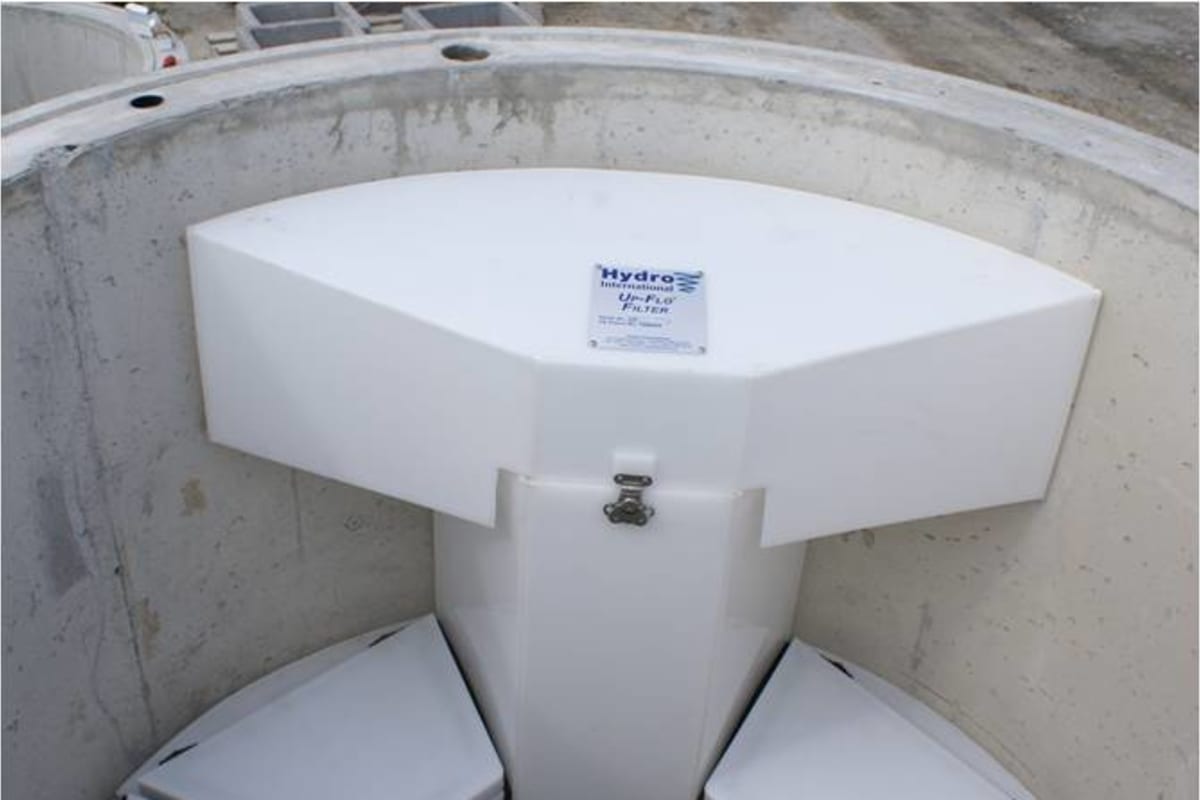 upflo filter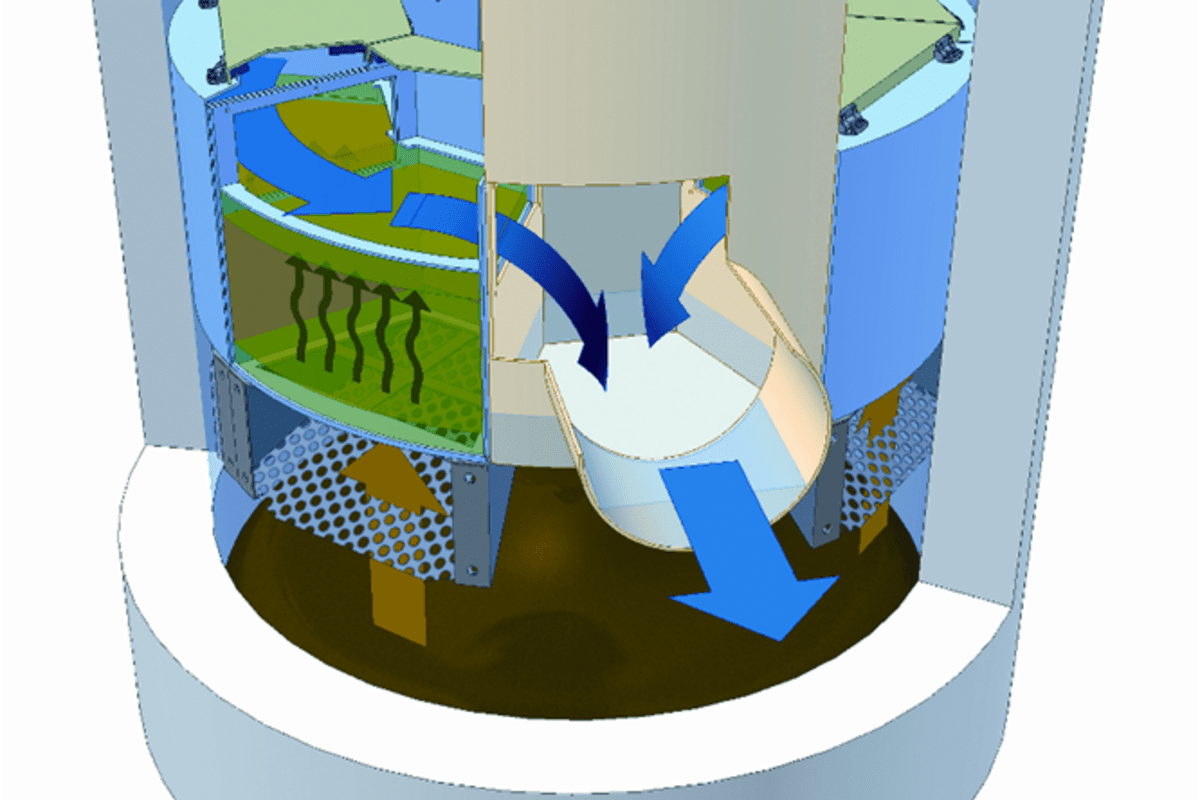 upflo filter