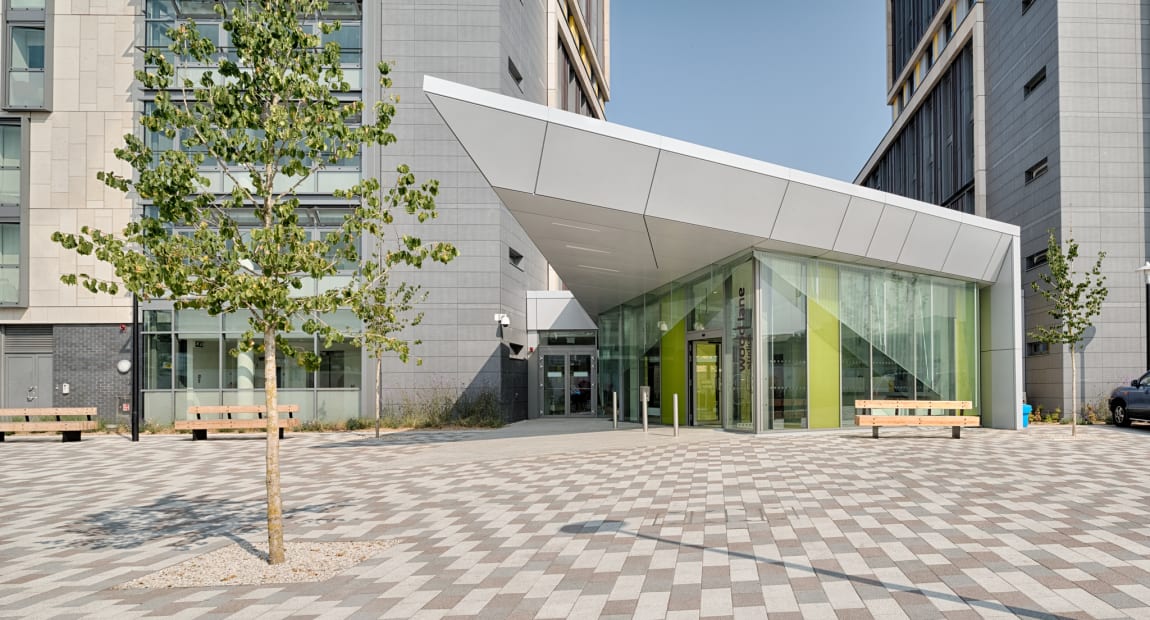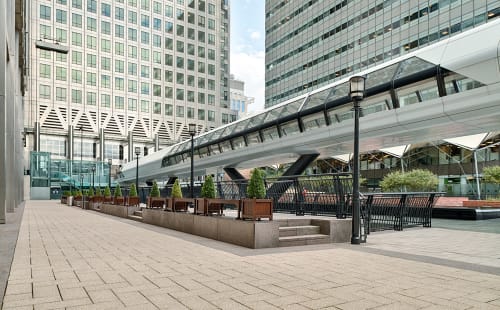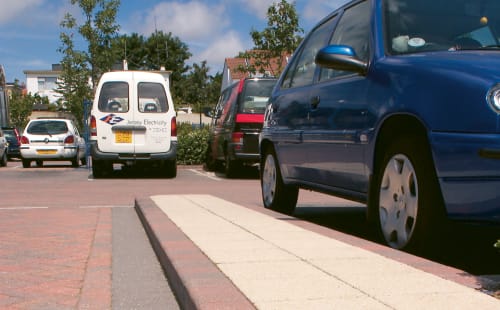 Over the past 120 years, Marshalls has built an enviable and hard-earned reputation as the leading providers of hard landscaping expertise in the UK. Our natural stone paving graces world-famous heritage sites and our commercial landscaping products are the first choice for architects and contractors in towns and cities all over the country.

What is hard landscaping?

Hard landscaping is the renovating, improvement or reshaping of an area using hard materials and it can take many forms. For example, a project could be undertaken to redevelop a pedestrian zone of a city centre, create a water management solution, lay steps in the surrounds of office buildings or construct walls in parkland spaces – to name just a few.

Whatever the specific requirements of your project, we'll have the landscape solutions to help you get the job done to perfection every time.

What are some examples of Marshalls' landscape products?

Our landscape products range widely and include block paving, paving flag and kerb stones, among others. The palette of choice covers a vast selection of colours, textures and sizes to give you maximum flexibility for your design. Material options include concrete and natural stone, in a variety of stone types, so you can guarantee that we'll have the products that align with the feel and aesthetics of your development.

We also offer landscape drainage products such as permeable paving and linear drainage to help with all your water management needs, whether they be on a heavy industrial scale or at a lighter domestic level – further evidence of our unrivalled versatility when it comes to providing hard landscaping solutions.

Why choose Marshalls for your landscape solutions?

Not only does Marshalls' current product output meet or exceed all relevant industry standards, all carry an independently verified carbon footprint label, making Marshalls the most sustainable manufacturer in its industry.

Our range of hard landscaping products is unmatched anywhere else on the market with the likes of our block paving and paving flag available in a whole host of colours, finishes and textures. All the while we will listen to your budgetary needs and suggest the most suitable landscape products to ensure you're getting the best deal possible.

On top of that, we have a proven track record of collaborating on some of the premier projects up and down the country. For example, our work on the £165 million Victoria Gate shopping centre in Leeds saw us supply multiple shades of grey granite for the site's unique flooring plan – with spectacular results. There's no doubting that here at Marshalls we have an established pedigree when it comes to offering the best in landscape solutions.

Choose the hard landscaping products for your project

If you're seeking premium quality landscape products in tandem with top-class service, we are confident that Marshalls can deliver for you. We'll do everything we can to help you complete your project to the highest possible standards so, if you want to know more, why not browse our range or get in touch with us today.



See Marshalls products in action
Complimentary And Supporting Ranges
Your chosen landscape products can be complimented by Marshalls supporting ranges that cover a multitude of different specialisms. Create a social space with our landscape furniture, a safe space with landscape protection or finish the project with matching walling products.