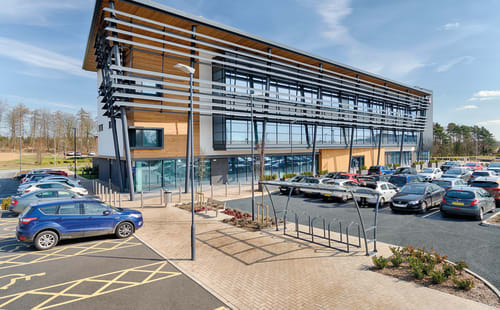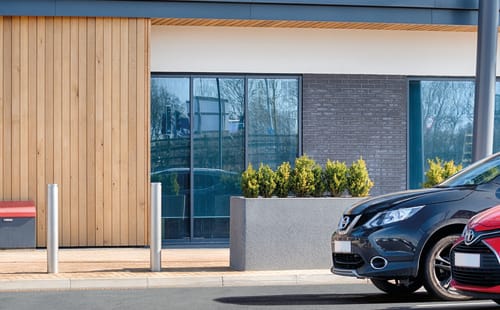 Safe, not scared; that's how people should feel when in any public space. During recent years, the use of vehicles in terror attacks on crowded areas has far too often dominated news headlines across the globe, and now more so than ever, it seems that no place is safe from being a target.
Whilst security must always be paramount, this does not mean that areas need to be transformed into steel fortresses surrounding open spaces. It is imperative that our environment remains open and inviting to pedestrians, and any additional landscape protection products are proportionate to the level of possible threat, and seamlessly integrated into the surroundings.
Whether it is your desire to create public spaces that people flock to, regenerate spaces where people want to spend time, or simply to create more sociable neighbourhoods, within our range, you will find coordinated collections, seating ranges and complementary items such as planters, litter bins and cycle parking, everything you need to complement your project requirements.
Landscape Protection products that provide security against hostile vehicles, have not traditionally been viewed as products to enhance the landscape, more a necessary evil to ensure our people, places and infrastructure are kept safe from threat. In most cases, crash-tested products are developed with minimal consideration given to the design.
Landscapes have to work harder today to provide inclusive spaces that people want to be spend time in, making them feel safe and not scared. The challenge for designers is to incorporate the appropriate level of protection, while not compromising the aesthetic or function of public spaces.
Marshall's new and innovative approach to Landscape Protection product design allows designers to integrate our protective RhinoGuard™ crash tested technology into aesthetically pleasing products that will enhance the landscape while providing the adequate level of security required.
Landscape Protection no longer needs to be limited to a long of bollards or heavy blocks. Instead a space can be protected with integrated solutions such as seating, planters, cycle parking bollards or even a litter bin.
Just because an area has to be safe . . . doesn't mean the design does too.
See Marshalls products in action
Complimentary and supporting ranges
Whilst landscape protection is a vital part of any modern scheme, it can be blended and mixed with Marshalls wider range of supporting products if required. Combining it with furniture and natural stone can allow for a seamless, secure and welcoming space.