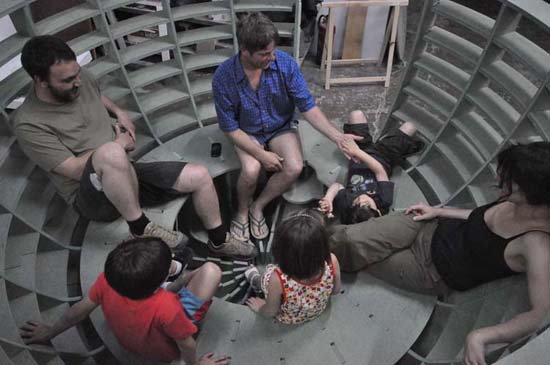 "Make new friends in Times Square Meeting Bowls" The Wall Street Journal
"Times Square will bowl you over" New York Post "
Meeting Bowls bring people together in Times Square"
CBS Installed for only 30 days during August and September 2011, Times Square Meeting Bowls was a Public Art Project supported by the Times Square Alliance, University of Alcalá, Consulate General of Spain in New York and Spain Culture New York. During the installation, the Alliance estimated approximately 20,000,000 pedestrians saw the bowls.
This highly innovative urban furniture project, the work of Madrid-based mmmm…, aimed to encourage spontaneous interactions and foster dialogue between small groups of random people visiting Times Square.
The Furniture
Installed outdoors in areas with high pedestrian traffic, the three 1.5m tall, semi-spherical capsules each accommodated seating for 8 people.
The bowl-shaped pods were specifically designed to promote communication by seating visitors so that they face one another, thus creating a more sociable and intimate atmosphere than the typical public bench.
Although only a temporary installation, the Meeting Bowls appeared to be extremely effective in their aim, creating a new environment that encouraged group discussions, promoted a sense of community in a large city, and sparked friendly dialogue between strangers within an outdoor, yet surprisingly intimate, space.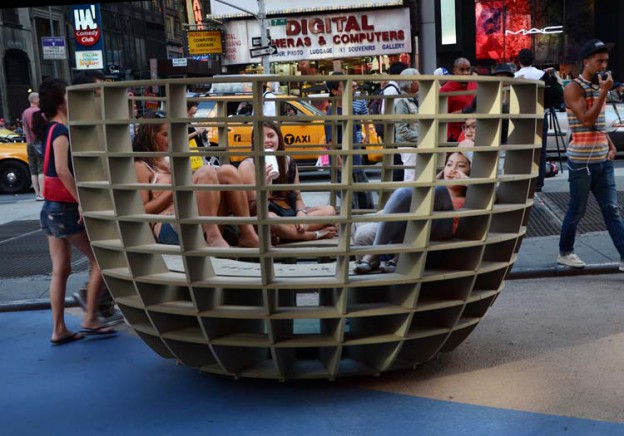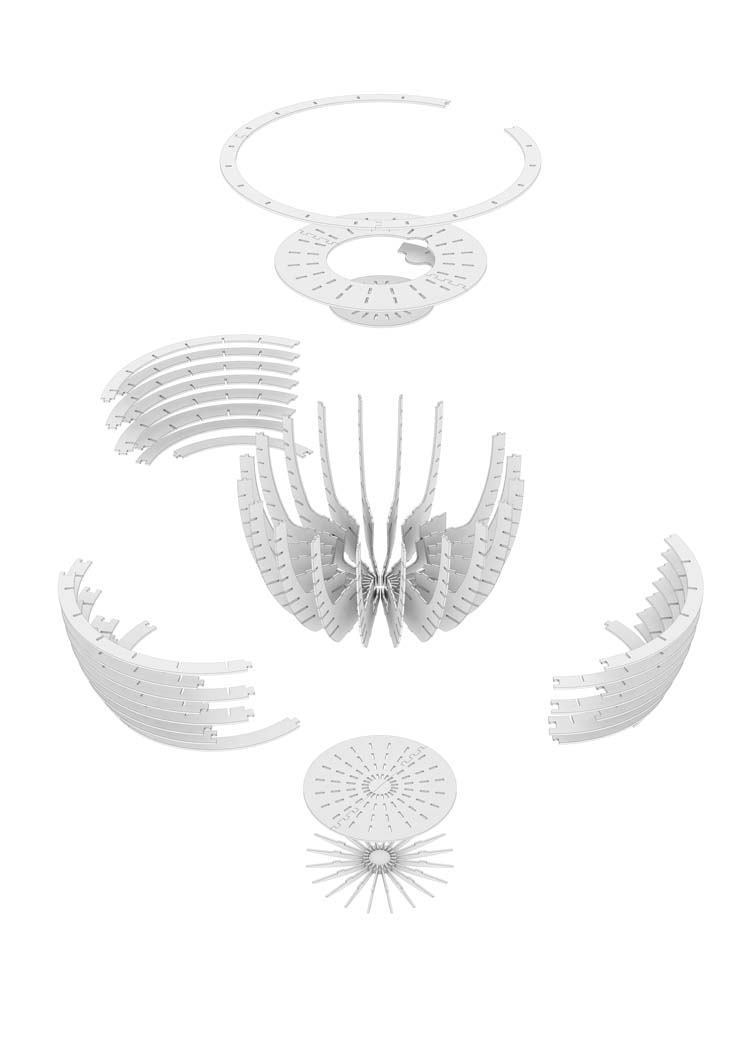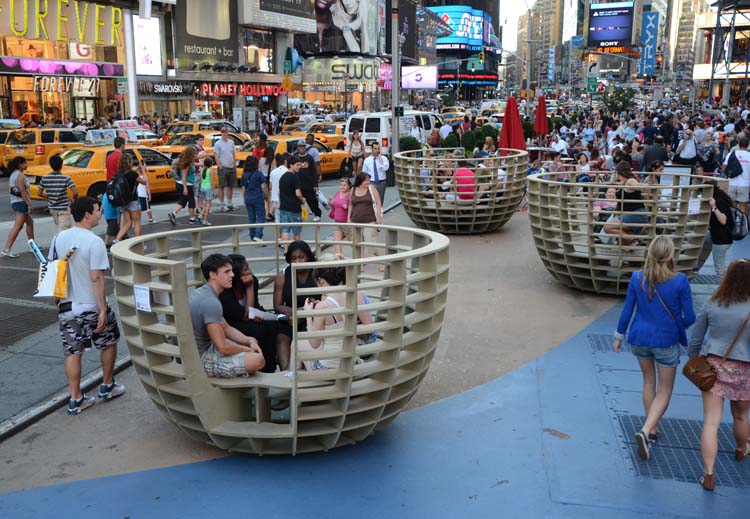 The Ambition
"Times Square is pleased to be a testing ground for emerging ideas about gathering in our public spaces and thus enriching cities worldwide," said Tim Tompkins, president of the Times Square Alliance. "The Meeting Bowls are a new type of temporary and playful urban furniture creating a small oasis among the rush of pedestrians."
"Contemporary to the recent Spanish 15-M Movement, and similar in aspiration, we hope the Meeting Bowls will encourage dialogue and interaction in the most important main square in the world, Times Square," said Eva Salmerón of mmmm… "The small group discussions will promote a sense of community and humanize the modern city."
To further the playful nature of the bowls, a gentle rocking motion was generated as people stepped into and out of them; this movement was intended to be relaxing and fun, mimicking the motion of a swing for adults. What can we learn?
As we prepare for the 2012 London Olympics, and the associated influx of millions of multi-cultural visitors to our capital, this particular project seems especially timely and the parallels that could be drawn between Times Square and Trafalgar Square are obvious. What better way could there be to encourage social interaction and an entente cordiale than these delightful and lighthearted seats?
Furthermore, in these times of economic hardship for the retail sector, intelligent urban design and street furniture could have a serious part to play on making the high street the hub of the community once more.
Changing the UK High Street
According to a study of 75,000 retailers by an insurance company, a third of independent high street stores are now cafes, pubs, restaurants and takeaways rather than traditional retailers. This study insinuates that today's high street is fostering a different mindset from the public as a destination to meet; it seems therefore that the public space should respond to such a mindset change.
Our plea to Mary Portas, who was appointed in 2011 government to lead an independent review into the future of the high street, is to look at not just shopping trends, quantitative data and do a few focus groups here and there, but to consider the macro environment around our citizens.
Faced with complaints that the independent sector is being suffocated by high rents and parking restrictions, her brief is to find ways to develop "more prosperous and diverse" high streets and to do so surely means increasing dwell times and enhancing the urban realm from a mere transitionary role to be a pivotal part of the experience in that destination.
Maybe it's simply the year round sunshine that brings out something in the Spanish that is rarer in the UK, but our partners, Escofet, have designed a similarly gregarious product in Satellite.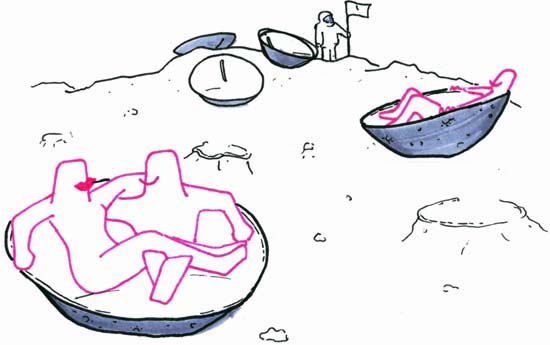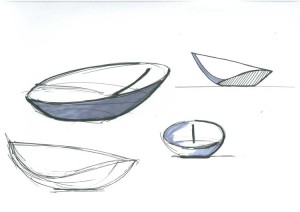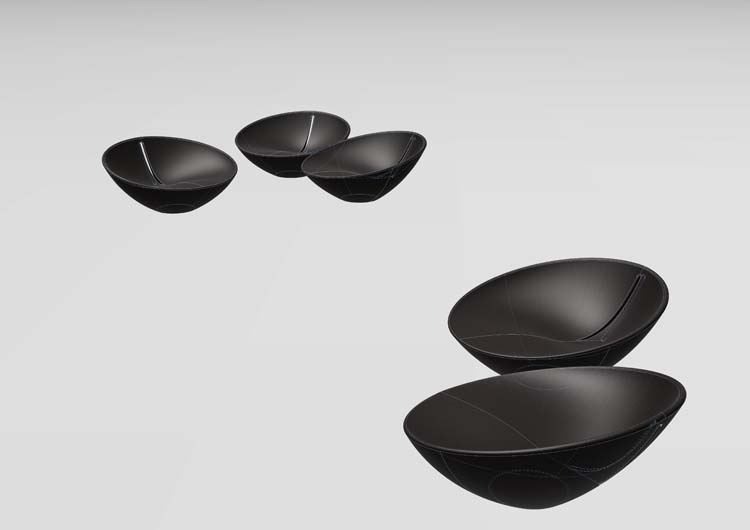 These saucer-shaped seats comfortably take one or two adults (or several children) and certainly encourage a more laid-back approach to life! Still at concept stage, but soon to be manufactured in Liquid Stone, these elegant and unique pieces will encourage the kinds of social interaction not normally seen on a standard 2m long bench.
Other such products that help users engage, sit and stay can be seen in the below gallery – all providing an antithesis from the often installed circular bench around a tree where everyone faces away from each other!