Formed by nature over the course of 350 million years, Scoutmoor Yorkstone is the UK's strongest Yorkstone while also being a durable and beautiful indigenous material, popular for landscaping commercial spaces such as public realms and private schemes. As a material that's never been seen since it was formed all those years ago, bringing this precious material to market is no small feat.
Keep reading to find out how we work with the boundaries of nature to transform a 14 tonne block of Yorkstone into beautiful Yorkstone natural stone paving, which you'll find standing the test of time at Trafalgar Square, Somerset House, the National Memorial Arboretum and throughout major towns and cities throughout the UK. We will also illustrate how responsibility and respect is built-in throughout to ensure this finite material is used in the right way.
The starting point for sourcing natural stone in the UK is to use the British Geological Survey to identify locations where it can be sourced. After locating material deposits, it is important to establish whether the material will be fit for purpose, this is often done by performing core drilling to obtain samples for inspection by onsite geologists.
Our British natural stone comes from the 19 quarries we own or operate across the UK, with Scoutmoor coming from the famous Haslingdon bed that stretches across the north of England and through Yorkshire.
Extracting natural stone
Before we are able to reach the premium Scoutmoor Yorkstone which equates to approximately 15% of the quarry's reserves, first we must remove the other 85% from above it. This includes the peat that sits at the top, the layer of top rock which is much softer and doesn't offer the high-performance standards required for Scoutmoor Yorkstone, and a layer of shale. This is a costly and highly labour and time intensive process before any stone extraction can begin.
The blockstone used to produce Scoutmoor Yorkstone paving has naturally occurring joints and faults which means that blocks can be extracted using a large hydraulic excavator equipped with a breaker or pecker. Due to the nature of the rock this means the extracted blocks are irregular in size and shape – no two are the same
Once a block is removed, we carefully split the stone apart and as the first eyes to set upon it in millions of years. It's only now that the quality and its suitability for paving can be finally gauged.
Processing natural stone
Once natural stone has been extracted from the ground, it is sent to our own purpose built and designed processing facility.
After having a flat base cut to ensure it can stand securely, slabs are sliced in the block using saws fitted with industrial strength diamonds. Stone can be cut using circular saws, but the most advanced, productive and efficient technique is to use steel wire saws with diamond collars. This is what we use at our cutting-edge production facility in Yorkshire where Scoutmoor is processed into the finished product that thousands walk over everyday across the UK.
At this facility, slabs go to a secondary saw which takes an image of the stone. A computer then calculates the available surface areas and cuts the maximum possible yield. At Marshalls we're very proud of this industry leading approach, it's not found anywhere else in the UK; minimises wastage and can increase yields by up to 25%.
Finally, a secondary process brings variety to the natural appearance of the stone, through the use of three different finishes allowing customers to choose from a range of aesthetic options.
Unique testing facilities
Natural stone must pass a number of tests before it can be sold for Commercial use to ensure it performs in the applications it will be used. Examples of the properties tested are flexural and compressive strength, skid resistance, water absorption and frost resistance.
Marshalls is proud to be the only hard landscape materials supplier to have its own in-house product testing laboratory. We ensure all products meet or exceed British standards as well as conducting additional tests of our own before the stone is deemed suitable to pave our streets and squares. This means we can ensure the Yorkstone that we sell will stand the test of time for generations to come.
Getting creative with bespoke natural stone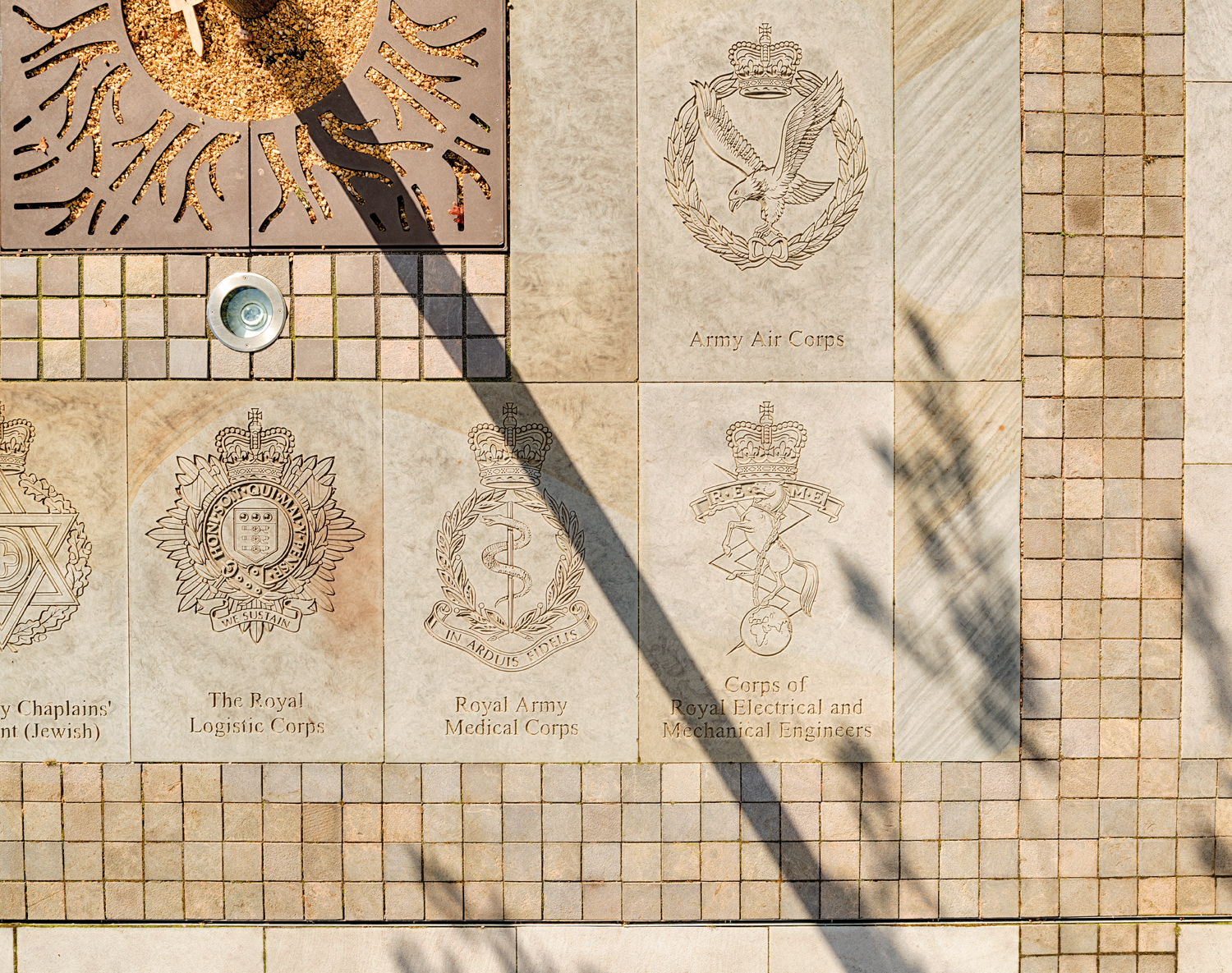 A growing trend in hard landscaping is the focus on using bespoke designs on natural stone, bringing individuality and character to a space. Crests, logos, lettering, patterns and designs can all be beautifully replicated on natural stone.
Building on the traditional methods, digital practices such as laser etching and resin infills now allow architects and designers more freedom of choice and a finer detail give both a unique and personal touch to their creations.
The importance of responsible quarry management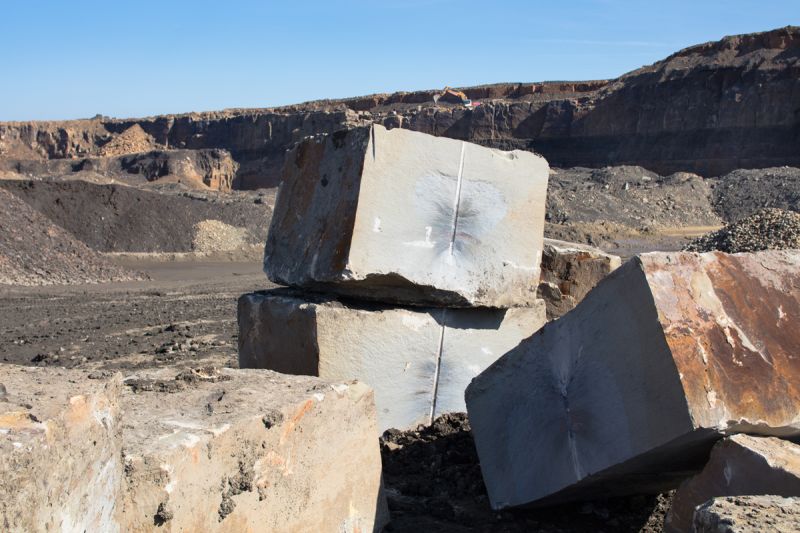 Peat translocation
Marshalls takes its role as a responsible quarry operator very seriously and as such employs a number of initiatives to minimise the impact on the planet. The peat translocation scheme at our Ramsbottom quarry is the first of its kind in the industry and one example of how we invest in this way. Peat is of huge environmental importance as not only a carbon store, but also habitat for wildlife as well as holding an important role in water management.
Recycling
Once the quarrying process begins, Marshalls ensures any waste is minimised throughout each stage of manufacturing. As a stone too precious too waste, any Yorkstone that is extracted and isn't suitable for paving is crushed and used for aggregate. And during processing in the factories, any stone waste that cannot be used is recycled and used in our concrete manufacturing. Nothing goes to waste.
Made in Britain
Once ready to go to the customer the paving is loaded in to palettes and heat wrapped to protect it on the final leg of its journey. And as a paving stone made in Britain, it never has far to travel.
Expert advice on Marshalls natural stone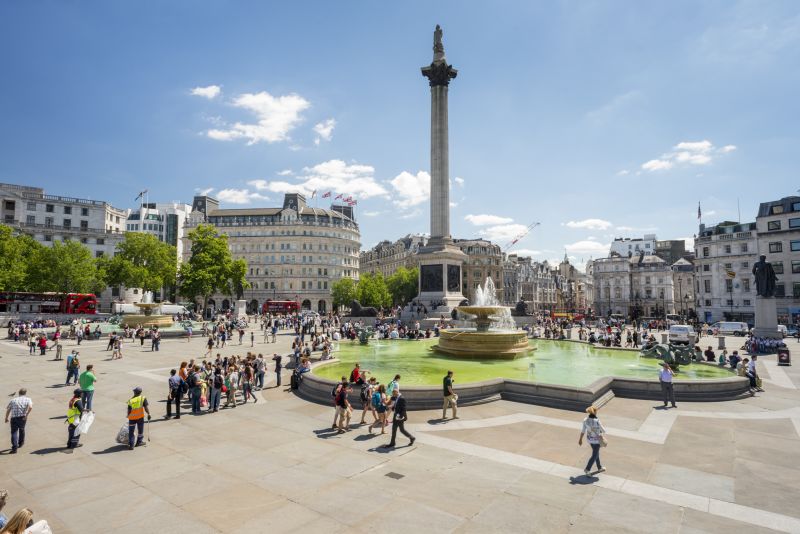 Our in-house Design Team and knowledgeable sales force work with clients to ensure that natural stone, including Yorkstone, is used in the most appropriate ways, and isn't wasted on applications where it isn't the right fit.
The value engineering advice provided by our Design Team allows customers to achieve the aesthetic and performance goals for their scheme in the most efficient way. This can often mean reducing the thickness of the material, helping our Yorkstone to go even further and providing added value to our customers.
About Marshalls natural stone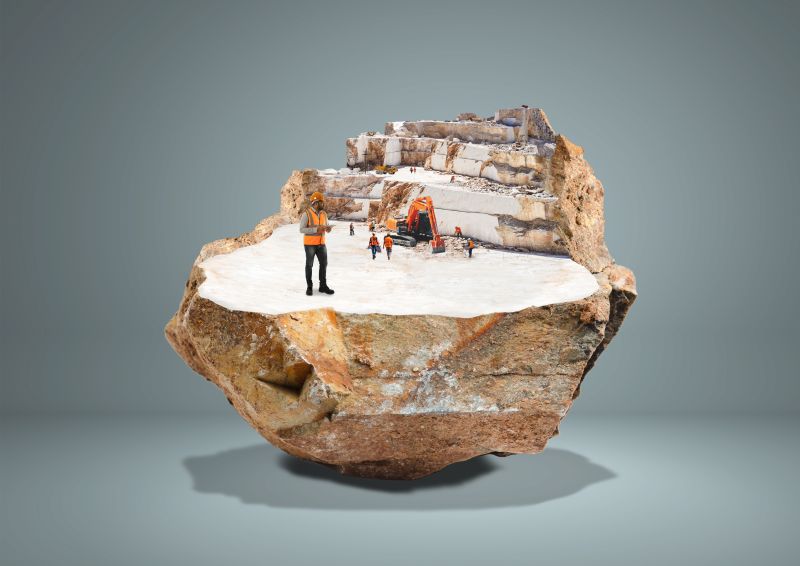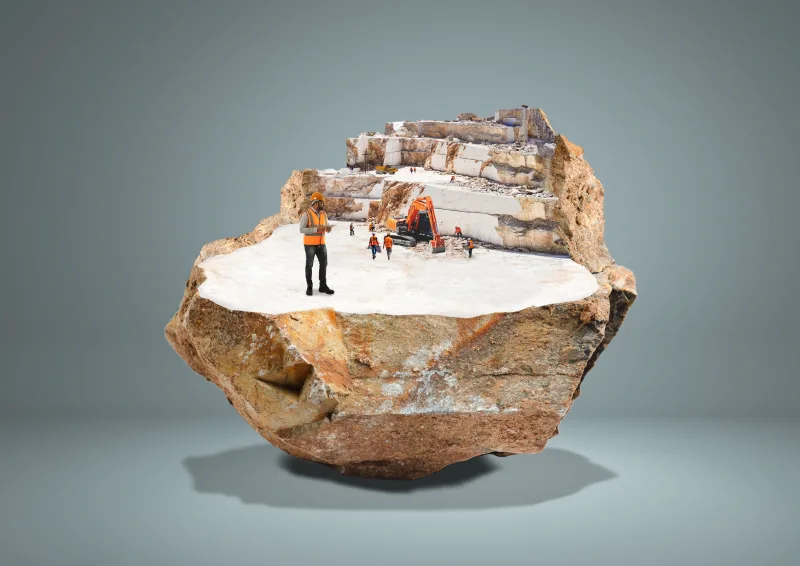 Marshalls is the leading supplier of natural stone products for the landscaping industry, we've been creating better spaces since the 1890s. We have an impressive range of stone types and our service extends beyond stone selection, through general and detailed stone design, to specification advice and Bills of Quantities guidance.
Find out more about our natural stone products and services.
Want to see our cutting-edge natural stone production facility in action? Watch this video: