Why is creativity so important? The opportunity to learn and think in creative ways can lead to more meaningful engagement, innovative ideas and happiness. Discovering creativity can be found in various ways from immersing yourself in nature to listening to music, but have you ever thought about sharing a collaborative space to source inspiration?
Opportunities, collaborations and efficiency are only a few reasons why sharing a collaborative space can enhance your productivity. The Marshalls Design Space in London and Birmingham allows clients to explore, experiment and grow their ambitious plans, in a free bookable space in the heart of the city.
In this article, we'll explore why sharing a creative space can bring endless possibilities in the modern work environment, whilst discussing the new design space in further detail.
An inspiring work environment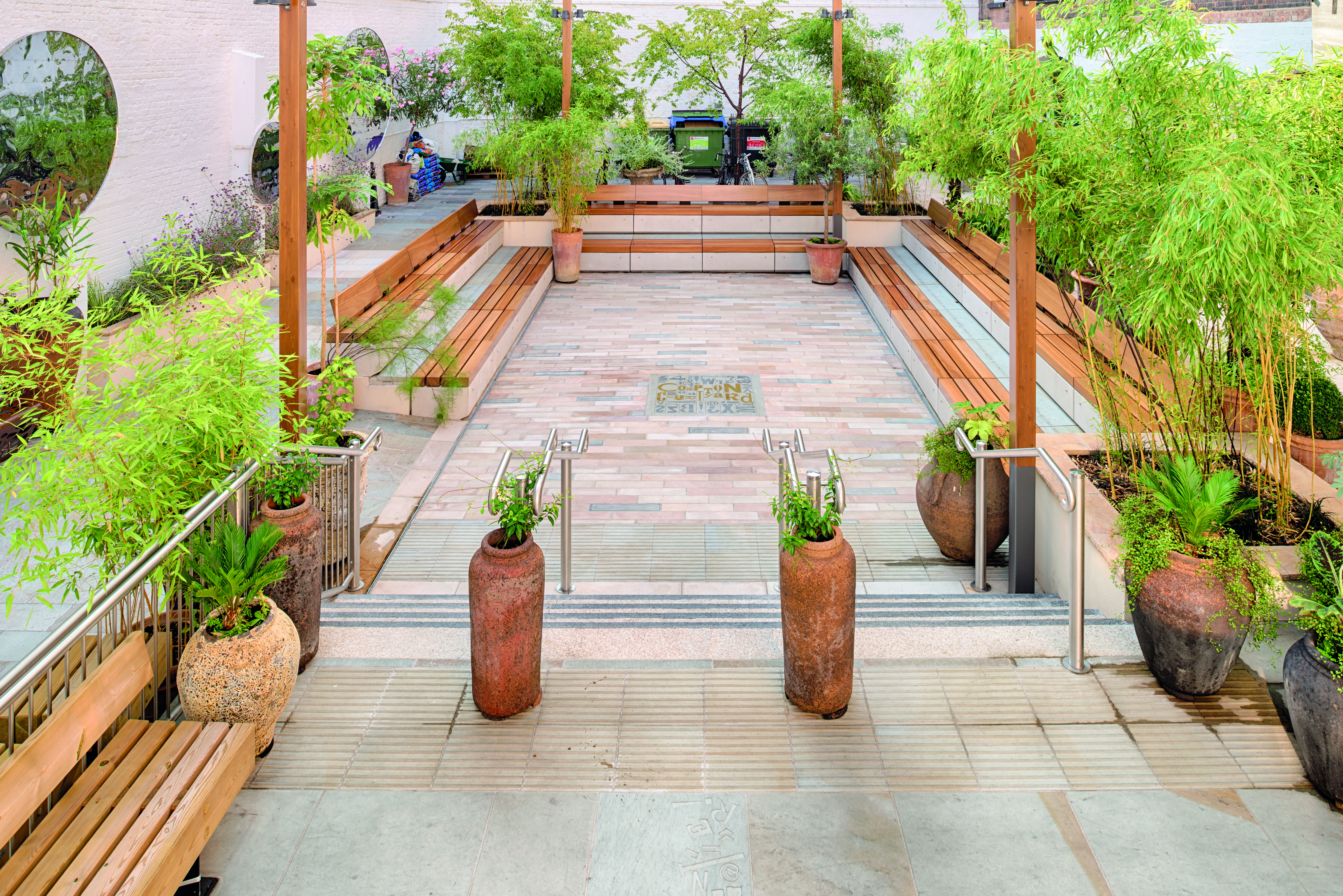 According to Statista, there are currently around 19,000 coworking spaces around the world, with the UK providing 60 million square feet of flexible workspace. The versatility of this kind of creative space can bring in opportunities for individuals, allowing to share with ambitious people, developing ideas.
The Design Space embraces the unconventional working environment. More than just an alternative to your usual desk, this innovative way of working invites architects, specifiers and their clients to develop their ideas with samples and products on hand. The creative space is an exclusive venue for construction industry professionals. A space to explore and experiment, where imagination comes alive and with a calendar of bookable events and guest speakers, it's a place to learn too.
Sharing a space can give you the opportunity to engage in further detail about a project. The idea of disconnecting from technology and engaging with creatives within a new environment has proven to boost productivity. University of Amsterdam professor, Roy Sigbom explains "The idea is simple: seeking feedback from different sources – also known as feedback source variety – benefits one's creativity since it leads to a greater diversity of viewpoints. And the more diverse the viewpoints, the more it benefits one's creativity because, by combining and integrating all the different viewpoints, new perspectives will emerge that in turn will result in more creativity."
Engagement and productivity
Providing a flexible and inspiring workspace fosters creativity and encourages the workflow. Statistically, 84% of people who use coworking spaces are more engaged and motivated. The opportunity to have face-to-face collaboration, encourages motivation providing a harmonious workflow.
In a survey conducted by Deskmag, 71% of individuals said their creativity, confidence and productivity had increased since joining a flexible working environment. The ease of access to innovators allows opportunities to network and engage with others.
Events and networking are a fantastic way to share knowledge and engage within the community. In an article by Eventbite, people value experiences over materialistic possessions, and would rather spend their money on events promoting positive change, instead of buying something desirable. Illustrating the fact that 69% of them believe that attending events makes them more connected to other people, communities and the world.
We will soon be announcing our 2020 programme of events for both Design Spaces – bringing together guest speakers, social events and CPD workshops. These events will be a chance to connect and share ideas, whilst sharing knowledge within the industry.
The social aspect of the creative space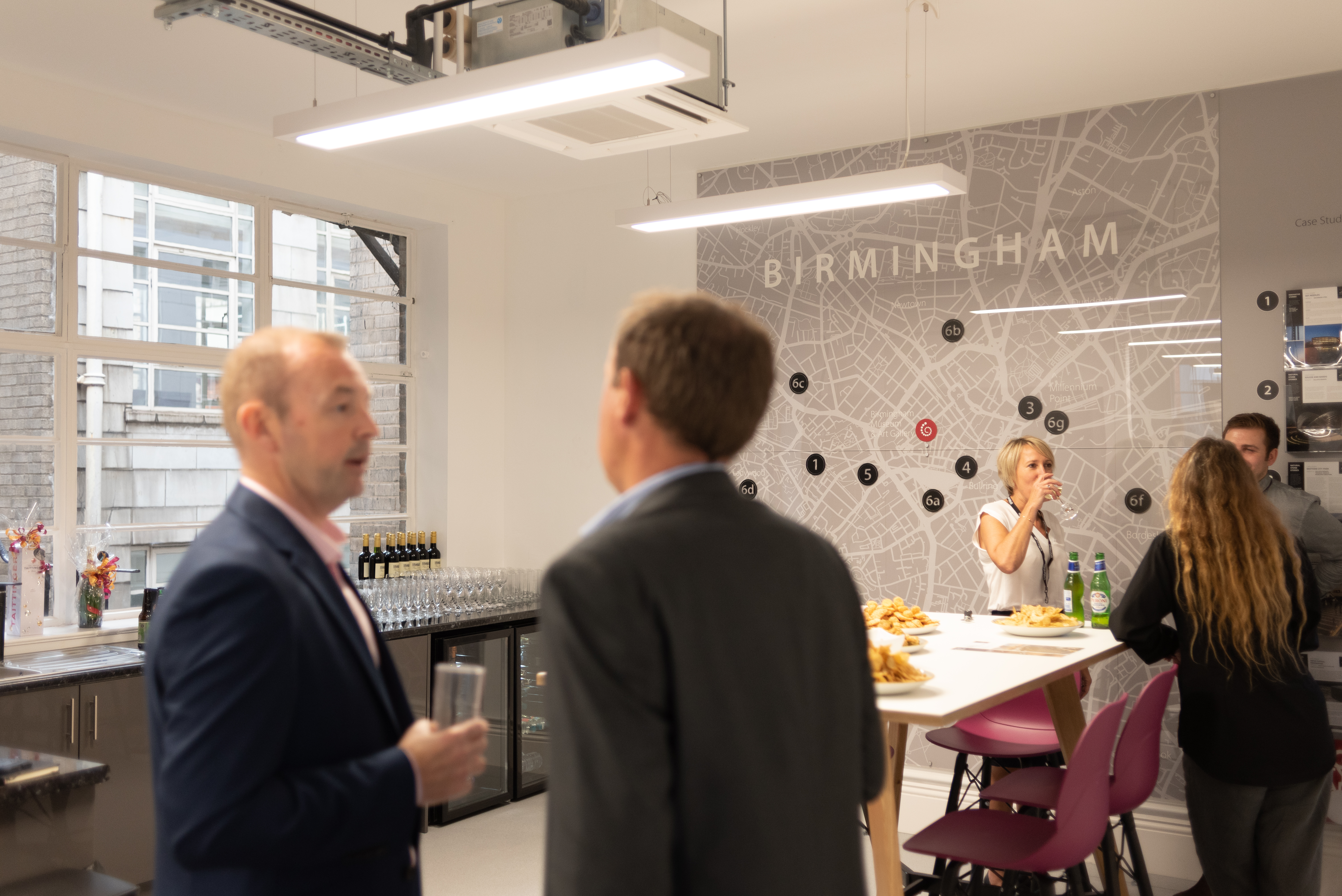 New environments inspire new ideas. Putting yourself in a different space and engaging with new professionals allows the opportunity for collaboration. The objective of a collaborative workplace is to fuel creativity, by bringing professionals together. Working from home or in an office can limit the interaction through meditated communications.
Creativity is universal and is not only associated with artists, but every individual. Emily Frith describes "the power of creativity of finding new problems and thinking divergently, is revolutionary." The opportunities to interact with others from different disciplines and backgrounds, can also enrich the quality and quantity of the workflow. As previously discussed, Marshalls will be holding events that will engage with professionals in the industry. This will be a chance for architects, specifiers and clients to learn, innovate, socialise and network with one another. Plus it's a great excuse to have some food and drinks whilst thinking of new ideas.