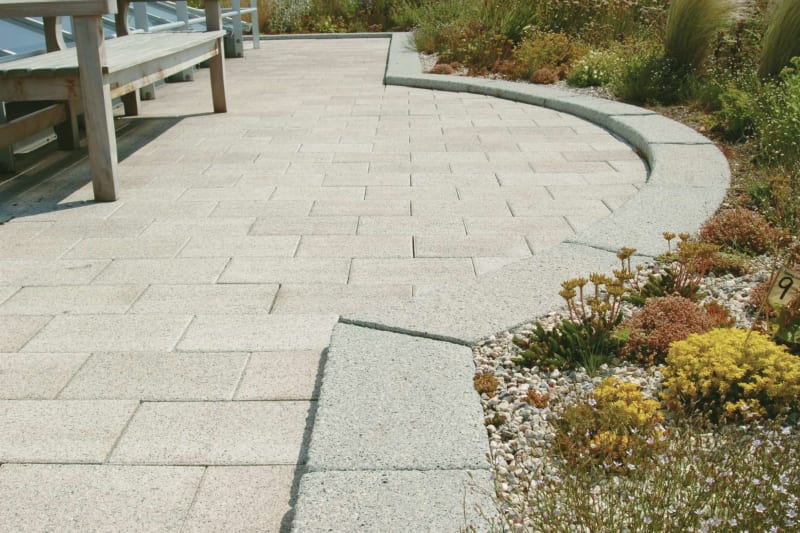 What types of kerb stones does Marshalls provide?
With the wide range of kerb stones that Marshalls has to offer, we can help you find the right product for the job – no matter the location, application or finish you plan to achieve. Explore our various options. Don't forget, we can also advise you if you're unsure what you need.
Concrete kerbs
For any project that involves roads and other traffic routes to be easily and clearly defined, a concrete kerb is the essential option. From our rich, aesthetic kerbs that complement our paving units to British Standard road kerbs.
Marshalls also offers specialist street kerb options such as our bus stop and high containment kerbs. With their higher profile, these kerb stones are excellent at raising the pedestrian level and effectively separating road and pathway surfaces for maximum safety.
Natural stone kerbs
Find the high-performing, low-maintenance solution for footpaths and roads from our quality collection of natural stone kerbs. Marshalls can supply stone products in many configurations to suit your dimensions, along with the colours and materials you need for a fantastic finish.
This range incorporates our selection of granite kerbs, which bring a stylish and elegant look to any landscape.
Channel edging
Don't forget the importance of our multi-use channel edging products, which lend themselves to many landscaping projects. Keyedge concrete coloured edging is a must when creating an enticing outdoor design- ideal for residential schemes , while standard channels are ideal for road infrastructure projects.
What is a kerb?
To separate and provide visual definition of carriageways, footpaths and cycle tracks, a kerb is the most effective solution. Available in multiple shapes, profiles and materials to suit any environment, a kerb stone both contains the pavement construction itself and can aid water management too by directing surface water run-off into accompanying drainage systems.
A kerb edge not only offers physical benefits, but aesthetic advantages too. At Marshalls, all our products can enhance a project's final look – complementing surrounding structures and landscapes. Whether a contemporary kerb is called for or you're looking for channels and edging to deliver the striking finish you need, why not explore the Marshalls kerb range to find your ideal solution today?
What can Marshalls kerb stones be used for?
High levels of consistency, durability and performance are the hallmarks of a Marshalls kerb stone. Our extensive product range has been designed to meet the requirements of multiple construction and landscaping uses.
Pathways and public realms: Kerb edges combine aesthetic appeal with functionality to expertly complement our commercial paving solutions.
Transport and carriageways: For highway schemes, durable British Standard (BS) kerb products have been manufactured to the BS EN 1340:2003 dimensions.
Traffic safety and calming: Our kerbs can promote the safety of motorists, cyclists and pedestrians – such as our bus stop kerb stones up to 250mm in height.
Why choose Marshalls?
Marshalls has established itself as the leading commercial kerb supplier in the UK – designing and producing kerb edges and stones that feature in some of the most iconic landscaping and critical infrastructure projects across the country.
Our depth of knowledge is one that few competitors can match – and our team always strives to create even more innovative and sustainable products that keep us ahead of the pack. Our kerb blocks have been used for projects and locations including:
− A259 Hastings, East Sussex
− A6096 Ilkeston to Awsworth link road, Derbyshire
− Chiswick Park (Phase 1), London
− Mossend Railhead, Lanarkshire
− Prestwich High Street, Greater Manchester
− Southampton NHS General Hospital piazza, Southampton
− Temple Quay, Bristol

• For more examples of our work, see our complete list of commercial case studies
Our accreditations and standards
To underpin our position as the foremost commercial kerb supplier in the UK, we believe it's our duty to lead the way in setting the standard for ethical and sustainable business practices.
− Members of the UN Global Compact, the international initiative to promote socially responsible and sustainable policies in business.
− A Made in Britain-accredited business, recognising our commitment to British jobs, manufacturing and products.
− Members of the Ethical Trading Initiative, ensuring no child labour is used to make our products and improving the lives of our workers.
− ISO certifications including ISO 9001 Quality Management, ISO 45001 Health and Safety and ISO 14001 Environmental Management.
− Audited by the Carbon Trust to attain ISO 50001 energy management certification.
− Funding member of the Supply Chain Sustainability School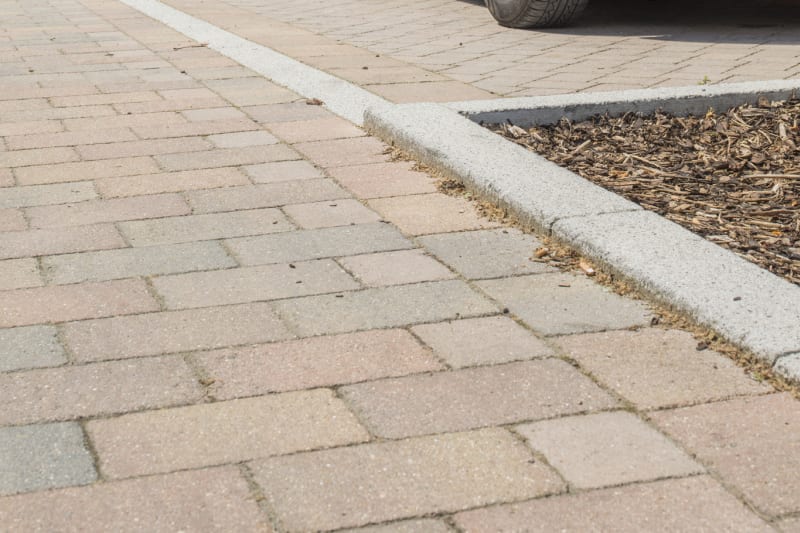 What kerb sizes and profiles does Marshalls offer?
From British Standard kerbs to textured natural stone or specialist kerb stones for bus stops and other projects, Marshalls has the solution with the choice of sizes and profiles we supply. For vehicular access across a footpath, the Marshalls drop kerb is well-worth considering.
Profiles:
− Half battered (HB)
− Bullnosed (BN)
− 45° Splayed (SP)
Keykerb profiles & sizes
Our Keykerb unit – designed to complement the UK's most popular concrete paving product, Keyblok – is available in three different sizes: Large (KL), Medium (KM) and Small (KS).
Keykerb Large:
− Available in BN and HB profiles in a dual purpose unit
− Upstand of 100-125mm
− Can be installed flat
Keykerb Medium:
− 45° SP to the 50mm deep kerb face
Keykerb Small:
− For laying with a 25-50mm upstand
− Available in 45° SP and BN profiles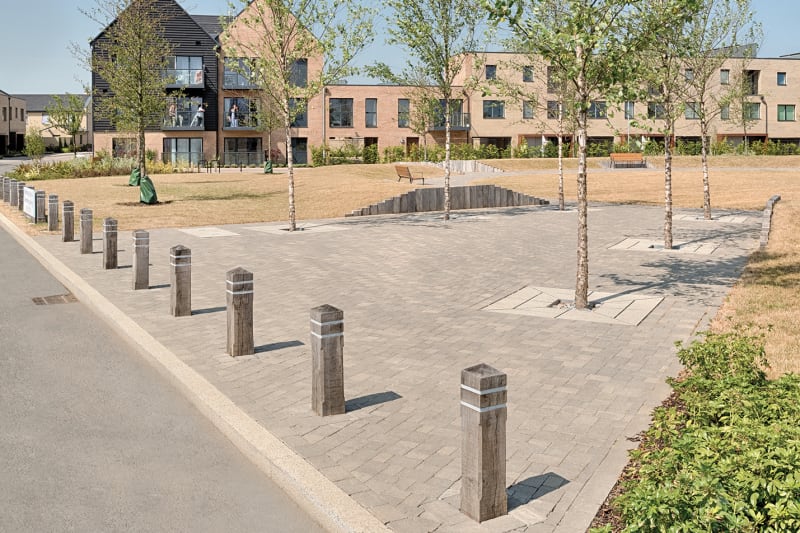 How do I install Marshalls kerb stones?
Your preferred Marshalls kerb product is only as good as its installation. We're committed to ensuring that your clients and projects get the most out of our products – from the moment they're installed and for the months and years to come.
To assist, we produced a library of installation and maintenance manuals for contractors and engineers to refer to. You can download all manuals in PDF format, with documents covering some of our most popular products for commercial and civil engineering applications.