Open and here to support you.
All businesses in the Marshalls group are open.
We are working safely to manufacture products, take new orders and fulfill existing ones.
Find out more
Barnstaple Bollard
The Ferrocast Barnstaple bollard is part of Marshalls' extensive perimeter protection and security range which offers a variety of styles to blend into an existing environment, or to complement a new scheme.Designed to act as perimeter protection, or to demarcate between areas of vehicular and pedestrian traffic, the Barnstaple bollard is manufactured from polyurethane. This aids its durability, meaning it can stand the test of time. The bollard is also cast around a steel inner core to increase its strength and security.The non-ferrous exterior provides protection from rust and corrosion, which is ideal for areas of high salinity such as coastal schemes, or for zones which see heavy traffic.With a diameter of 130mm, a length of 1283mm and a height above ground of 983mm, the prominent Barnstaple comes with a range of features. Optional extras include hazard banding, ballotini rings, fixing methods and anti ram specification.
High quality polyurethane
Steel core adds strength
Non-ferrous exterior
Wide range of product options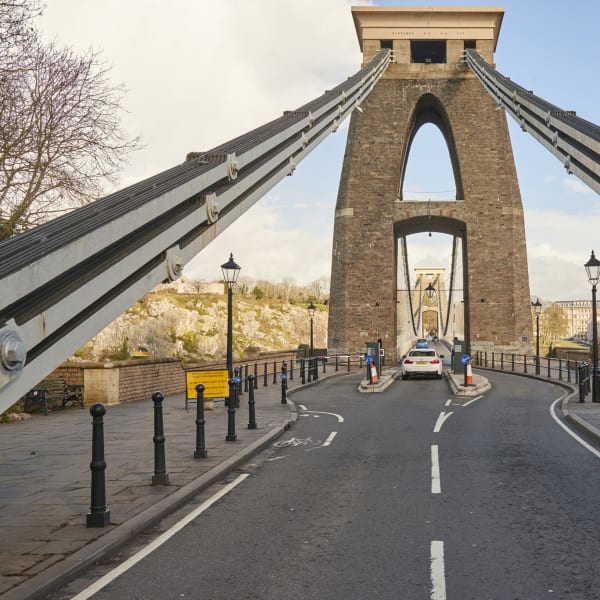 ferrocast barnstaple bollards and ferrocast harbour 2 protective post and rail
Certification Logos and Accreditations
| Product Name | Material | Finish | Height (mm) | Reflective Tape Available | Reflective Tape Colours | Weight (kg) | Fixing Method |
| --- | --- | --- | --- | --- | --- | --- | --- |
| Barnstaple Bollard Removable | Ferrocast Polyurethane cast around mild steel core | Painted : 2 part polyurethane paint | 983 | Yes | Red, White or Yellow | 13 | Removable |
| Barnstaple Bollard Root Fixed | Ferrocast Polyurethane cast around mild steel core | Painted : 2 part polyurethane paint | 983 | Yes | Red, White or Yellow | 13.6 | Root Fixed |
| Barnstaple Bollard Surface Mount | Ferrocast Polyurethane cast around mild steel core | Painted : 2 part polyurethane paint | 983 | Yes | Red, White or Yellow | 15 | Surface Mounted |