Coloured Pimple Paving
Durable and functional, Coloured Pimpled Paving from Marshalls is ideal for any urban landscaping project. Its highly textured pimpled surface maximises traction for skid performance, making it ideal for busy public spaces, such as transport hubs, pedestrianised zones and shopping areas.
A choice of 4 colours are available within the range - Natural, Buff, Charcoal and Red. They look attractive when used together to delineate distinct areas or individually for a uniform aesthetic.
The manufacturing process for Coloured Pimple Paving also utilises recycled content, with up to 80% of materials used falling into this bracket.
To cater for different loading requirements, Marshalls' Coloured Pimpled Paving is available in two thicknesses, 50mm and 63mm, and comes in a number of plan sizes, ranging from 300 x 300mm all the way up to 900 x 600mm.
Manufactured using a minimum of 80% recycled content
4 colour choices available
Numerous size and thickness options
Pimpled surface to provide maximum skid performance
Ethical Risk Index
This Radar diagram illustrates the level of ethical risk associated with a specific stone. Ethical risk is plotted against the 10 ten measures of the ERI, with each value drawn from reports produced by independent ethical auditors, engaged by Marshalls to provide non-biased and honest reporting into levels of risk in that supply chain.
Each of the 10 measure is designed to recognise different and discrete sources of ethical risk. This produces a bespoke, fit for purpose framework designed specifically for the requirements of the stone industry. The radar diagram itself also compares the Marshalls supply chain to the wider industry in that stone, giving users a working comparison of Marshalls supply chain to the industry average, in the opinion of the auditor.
Modern Slavery Act Awareness
Supply Chain Visibility
Income and Employment Security
Health & Safety
Social-Wellbeing
Employment Freely Chosen
Empowerment
Environmental
Governance
Corruption and Bribery
View More
Maximum Loading Classification
Category 6 - 10 large goods vehicles per week (0.15 msa)
Carbon Footprint
From 13 kg CO2 per m²
Certification Logos and Accreditations
| Product Name | ID | Plan Size (mm) | Length (mm) | Width (mm) | Depth (mm) | Approx. Unit Weight (kg) | Approx. Pack Weight (kg) | Pack Size (m²) | Finish | Made to Stock / Made to Order | Carbon Footprint |
| --- | --- | --- | --- | --- | --- | --- | --- | --- | --- | --- | --- |
| Standard 450 x 450 x 70 Chamfered Buff | FL1751250 | 450 x 450 | 450 | 450 | 70 | 33 | 924 | 5.7 | Pimple | Made To Order | 19 kg CO2 m² |
| Standard 600 x 600 x 50 Square Edge Buff | FL2101100 | 600 x 600 | 600 | 600 | 50 | 43 | 860 | 7.2 | Pimple | Made To Stock | 13 kg CO2 m² |
| Standard 600 x 600 x 50 Square Edge Red | FL2101600 | 600 x 600 | 600 | 600 | 50 | 43 | 860 | 7.2 | Pimple | Made To Stock | 13 kg CO2 m² |
pimple paving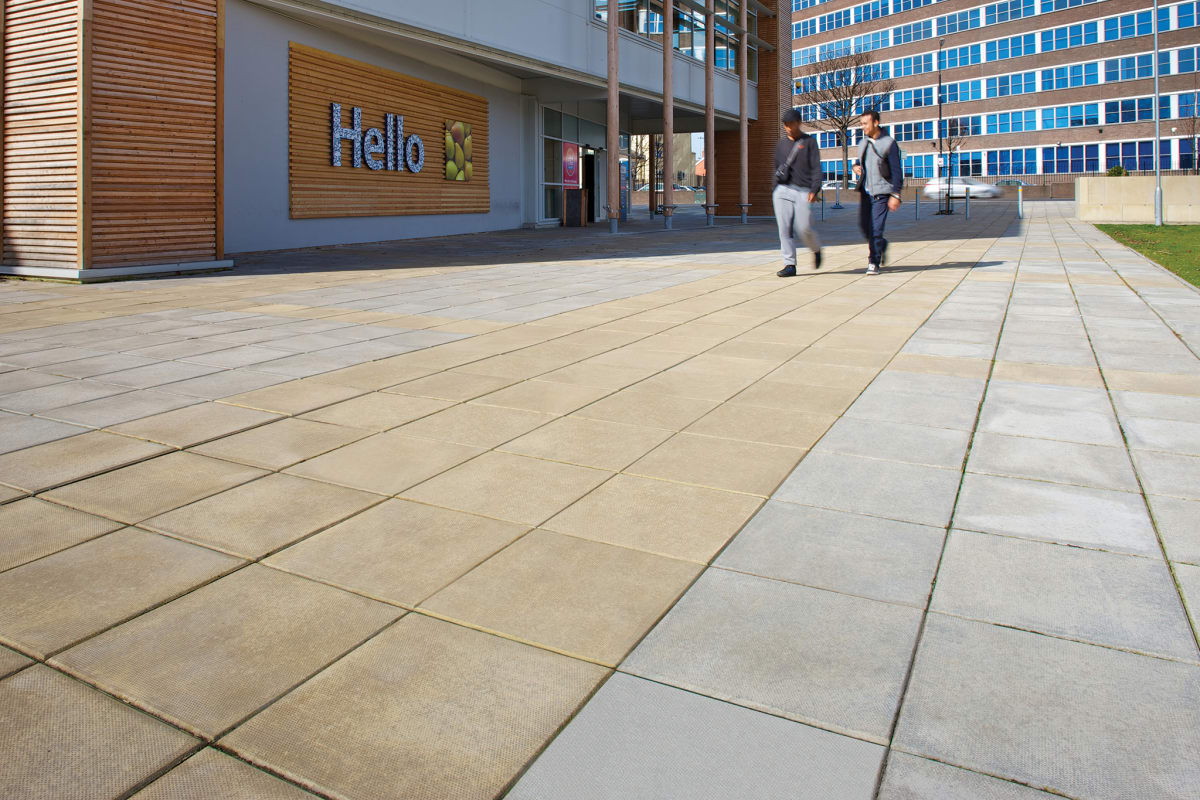 standard pimple paving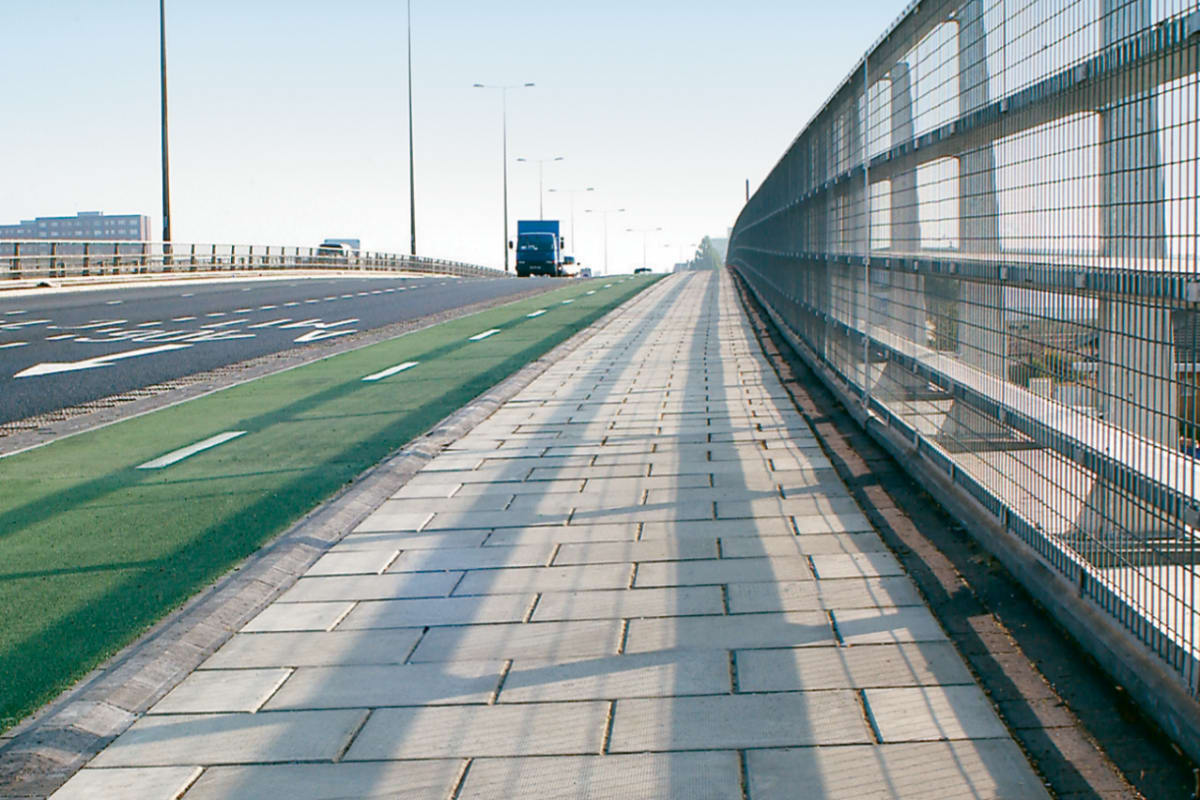 coloured pimple paving - buff