Open and here to support you.
All businesses in the Marshalls group are open.
We are working safely to manufacture products, take new orders and fulfill existing ones.
Find out more
Cube Bollard
Manufactured from fully-reinforced, high-quality aggregate, the Monoscape Cube Bollard provides a tough, low maintenance solution to meet all demarcation requirements. With an above ground height of 600mm, it features an etched top surface as standard. Additional colour options are available, including mixes that co-ordinate with Marshalls' concrete paving range, and other pieces in the Monoscape range. Additional finish options include personalised sand etching, which allows logos, names or patterns to be etched into the bollard's surface. For ease of handling, the Cube Bollard can be supplied with lifting hoops to order.
Manufactured in durable concrete
Available in a range of colours
Choice of finishes
Can be co-ordinated with Marshalls' concrete paving range
NBSPlus Codes
Q50 Site/street furniture/equipment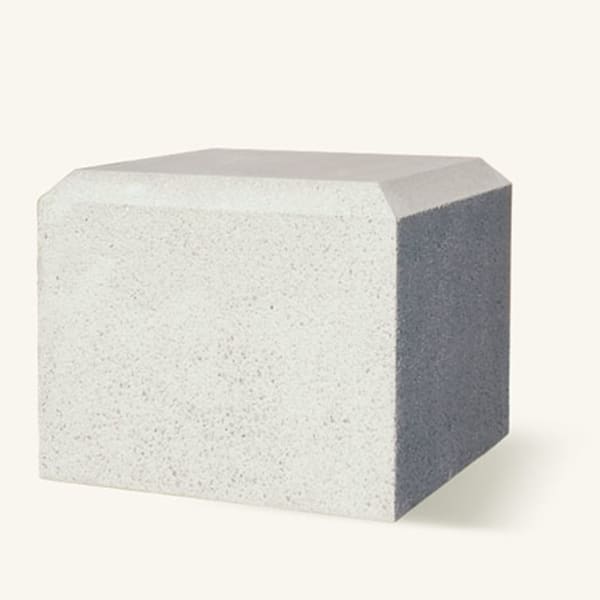 monoscape cube 600 silver grey concrete bollard 1 ma
Certification Logos and Accreditations