Flat Pack Chambers
The Marshalls Civils & Drainage flat pack chambers deliver a complete design solution, including calculations and drawings.
With lower construction costs, faster installation and a design life of 100 years, bespoke flat pack chambers comply with all relevant British Standards and Eurocodes.
Benefits include:
Flexible solution with health and safety benefits to those on-site, including the need for confined space working.
Reduced long-term maintenance costs.
No concrete surround needed, saving on both times and installation costs.
Reduction in waste disposal costs and traffic movements.
The concrete chambers can be manufactured to suit most dimensional requirements and the system comes with pre-fitted watertight wall seals for jointing.
Ideal for use in:
Large CSO chambers.
When circular chambers are not suitable.
Attenuation tanks.
Pumping stations.
Water storage tanks.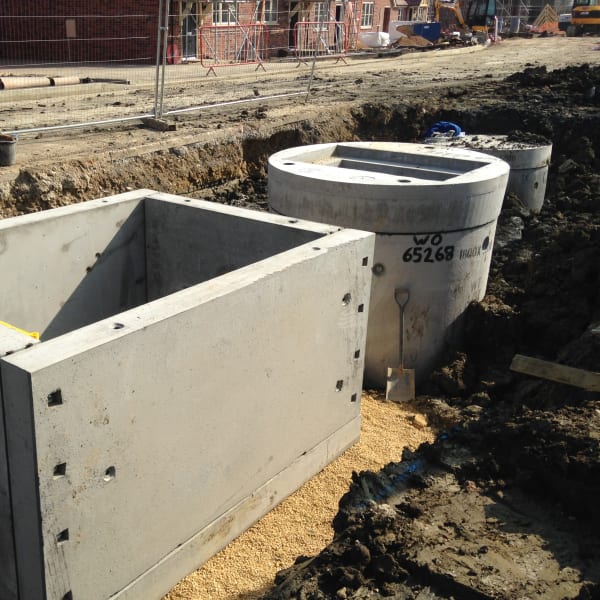 flatpack systems
Certification Logos and Accreditations