Flat Pack Systems
Marshalls Civils & Drainage produce a bespoke range of flat pack system that can be used in situations where conventional circular chambers are not appropriate.
The flat pack concrete systems can be supplied with pre-cored holes or be pre-fitted with pipe equipment to suit.
Benefits include:
Manufactured offsite under factory conditions.
Bespoke Flat Packs manufactured to site requirements.
Technical and installation advice available .
The chamber walls can be rebated to take an access cover or heavy duty cover slab (with rebate accesses if required) which can be manufactured to suit most dimensional requirements.
The Marshalls Civils & Drainage flat pack system comes with pre-fitted watertight wall seals for jointing.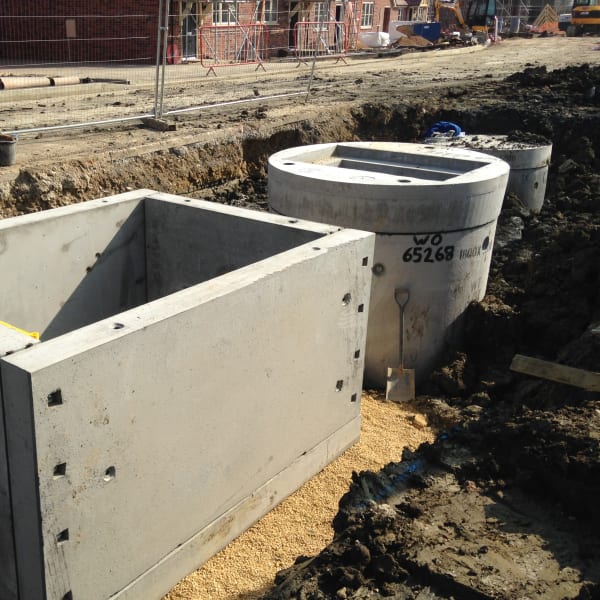 flatpack systems
Certifications, Accreditations & Credentials