Grassguard Paving
Combining the strength of concrete with the natural visual appeal of grass, Marshalls' Grassguard Paving minimises soil erosion caused by wheels, wind, water and pedestrian traffic to create a robust and long-lasting paving solution.
An innovative and aesthetically creative paving option, Grassguard not only aids the creative design of a project, but also improves the overall environmental impact.
The ratio of grass to concrete on the surface ensures a pleasing natural aesthetic, while the interlocking concrete grid structure protects the grass as it forms and ensures maximum structural support.
The inherent strength of Grassguard paving improves over time as grass growth becomes established and binds the paving and subgrade together to effectively support heavier loads and ensure the paving retains its durability.
Suitable for heavy traffic
Unique visual appeal
Structural support improves over time
Use with paving units no smaller than 160mm x160mm
NBSPlus Codes
Q24 124
Q24 126
Q24 128
Carbon Footprint
From 16 kg CO2 per m²
Certification Logos and Accreditations
| Product Name | ID | Plan Size (mm) | Width (mm) | Finish | Made to Stock / Made to Order | Carbon Footprint |
| --- | --- | --- | --- | --- | --- | --- |
| Grassguard 130 500 x 300 x 100 Earth Brown | DR5850100 | 500 x 300 | 300 | Standard | Made To Stock | 16 kg CO2 m² |
| Grassguard 160 600 x 400 x 120 Earth Brown | DR5850400 | 600 x 400 | 400 | Standard | Made To Stock | 19 kg CO2 m² |
| Grassguard 180 600 x 400 x 120 Earth Brown | DR5850700 | 600 x 400 | 400 | Standard | Made To Stock | 22 kg CO2 m² |
| Grassguard 180 600 x 400 x 120 Natural | DR5850800 | 600 x 400 | 400 | Standard | Made To Order | 22 kg CO2 m² |
marshalls grassguard edinburgh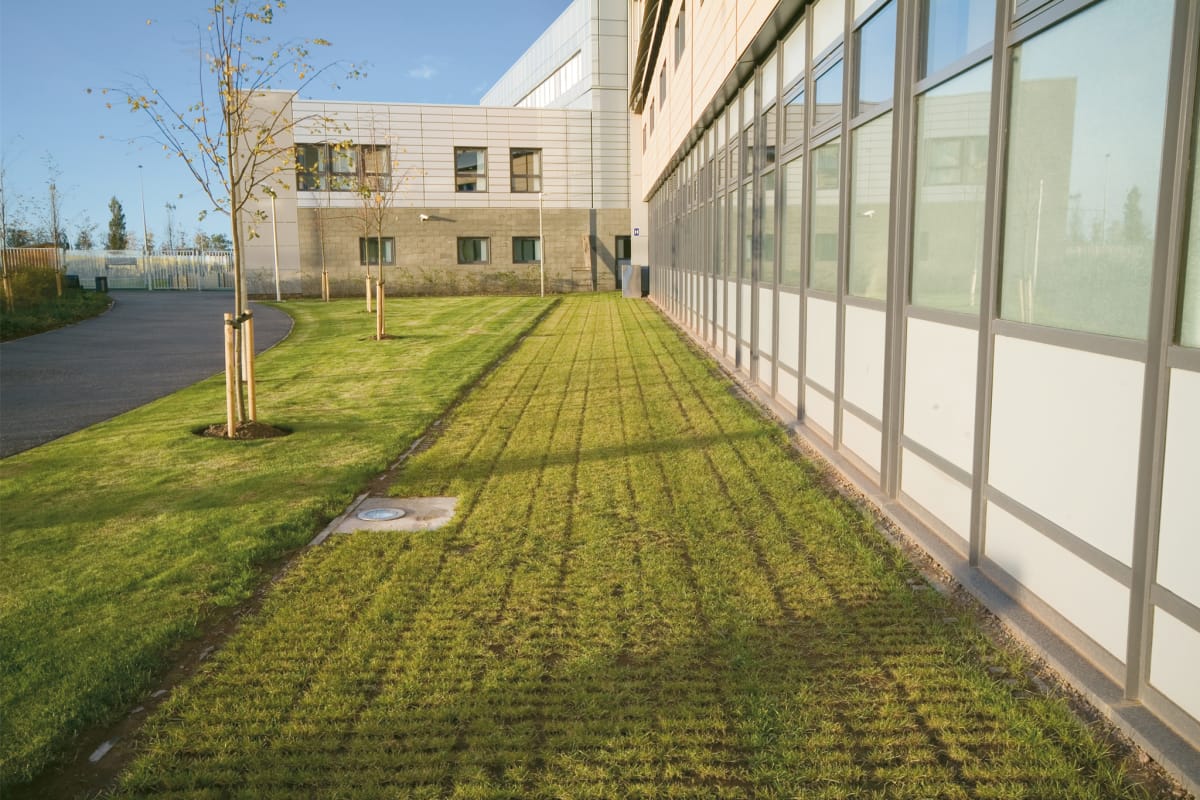 marshalls grassguard heavy duty grassed paving system