Open and here to support you.
All businesses in the Marshalls group are open.
We are working safely to manufacture products, take new orders and fulfill existing ones.
Find out more
Igneo Stool Bollard
The Appia Seat/Bollard is manufactured in concrete. The standard colour is Anthracite Basalt. The product is acid etched and sealed to give a lightly textured finish.
See coordinated range. The Monoscape Appia seat, can also be used as a bollard to segregate areas within a landscape.
Dual purpose bollard and seating solution
Choose from a variety of concrete colours
Combine with other elements featured in the igneo seating range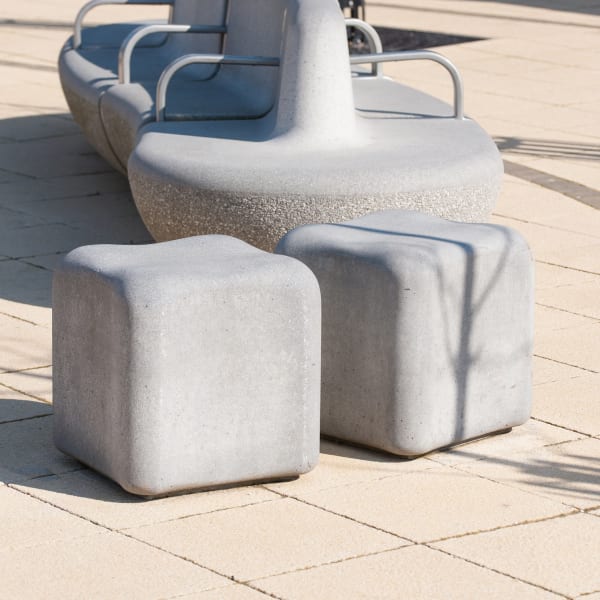 monoscape igneo seat and appia bollards on saxon paving
Certification Logos and Accreditations
monoscape igneo seat and appia bollards on saxon paving