Open and here to support you.
All businesses in the Marshalls group are open.
We are working safely to manufacture products, take new orders and fulfill existing ones.
Find out more
M3 Table Surface Mount
M3 Picnic Table in Stainless Steel combines comfort and functionality, to deliver a high quality table for picnic areas. It is designed to work with M3 straight benches Manufactured in high quality 316L stainless, Festival can cope with the rigours of any environment. A variety of options are available, please download the specification for more information.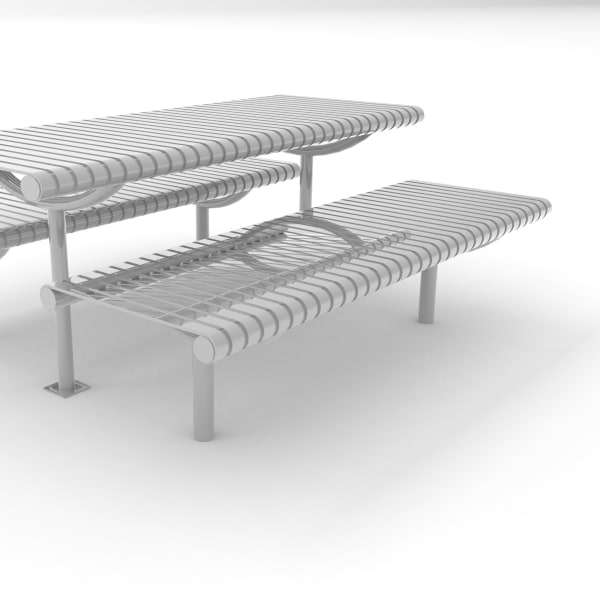 m3 table
Certification Logos and Accreditations
| Product Name | Material | Fixing Method | Overall Height (mm) | Length (mm) | Width (mm) |
| --- | --- | --- | --- | --- | --- |
| M3 Table Free Standing | Stainless Steel | Root Fixed | 750 | 1800 | 700 |
| M3 Table Root Fixed | Stainless Steel | Sub Surface Mount | 750 | 1800 | 700 |
| M3 Table Surface Mount | Stainless Steel | Surface Mount | 750 | 1800 | 700 |
| M3 Table Sub Surface Mount | Stainless Steel | Free Standing | 750 | 1800 | 700 |
m3 table