Strada Circular Planter
Offering clean lines and simplicity, the Monoscape Strada Circular Concrete Planter will enhance any urban landscape. Part of the Monoscape family of concrete street furniture, the Strada planter offers practicality alongside hard-wearing performance.

Generously proportioned at 500mm in height and a diameter of 710mm, Marshalls' Monoscape Strada Circular Concrete Planter can be used to hold a range of flowers and shrubs.

Made from precast concrete, the planter's durability allows it to be strategically placed to restrict vehicular access and guide pedestrian flow, offering an important functional addition to a scheme.

Available in a standard size, the planter is offered in standard Monoscape colours and finishes.
Manufactured in precast concrete
Enhances the urban landscape
Minimal maintenance required
710mm diameter
Available in Monoscape colours and finishes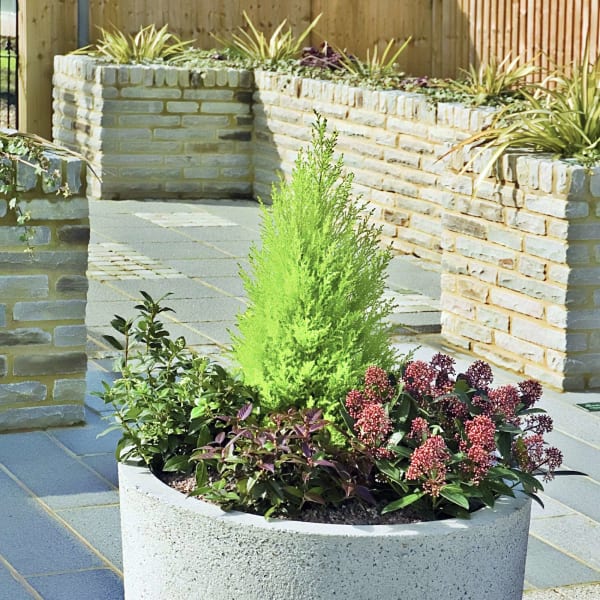 strada circular planter
Certification Logos and Accreditations