Open and here to support you.
All businesses in the Marshalls group are open.
We are working safely to manufacture products, take new orders and fulfill existing ones.
Find out more
Natural Elements® 45° Module
Natural Elements® combines modular and standalone street furniture inspired by biophilic design that aims to introduce natural forms, patterns and materials into urban spaces.
The 45 degree module acts as a connector for the Natural Elements system. Allowing the creation of sweeping bends within a seating configuration. Ideal for projects requiring a bespoke approach in order to navigate more complex spaces. Combine with other modular elements in the collection in any sequence.
Inspired by the forms, patterns, materials and colours that resemble nature
FSC® certified timber responsibly sourced from well managed forests (FSC® C133609)
Shape and form, good deterrent for skateboarders
Option to Illuminate with low level lighting, create safer 24 spaces
Modular elements allow design flexibility and budget control
Ability to go round corners at 45° angles
NBSPlus Codes
Q50 Site/street furniture/equipment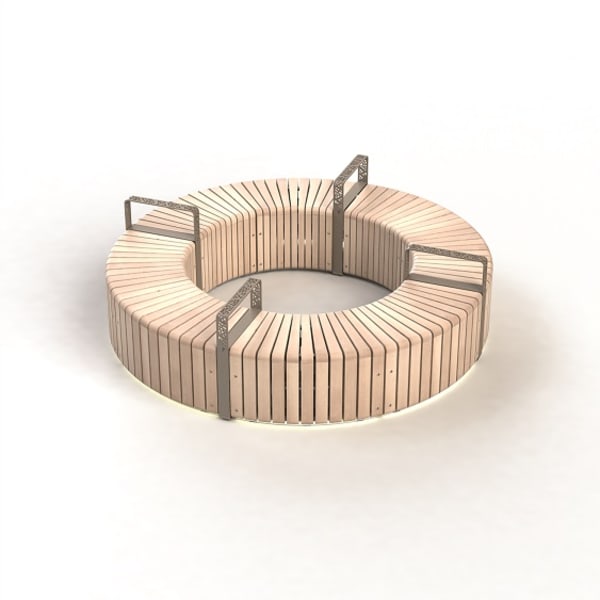 natural elements -circle configuration
Certification Logos and Accreditations
natural elements -circle configuration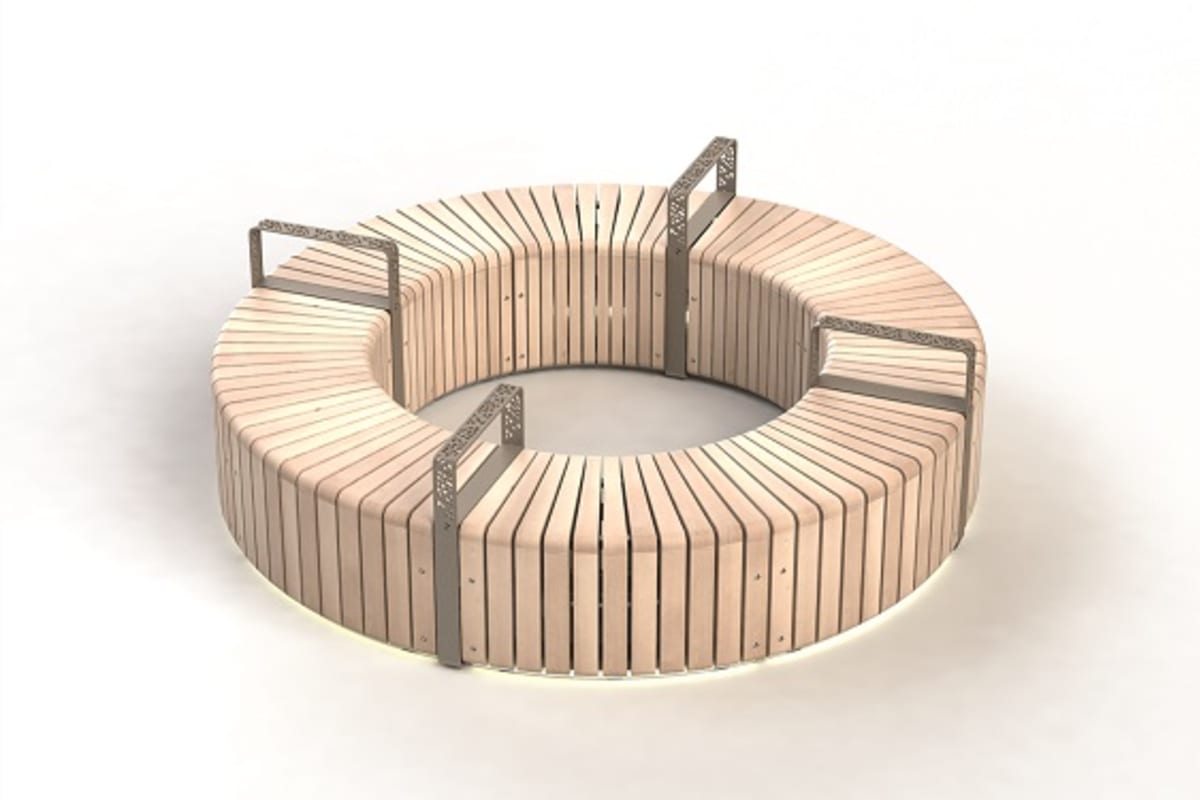 natural elements - 45 radius bench module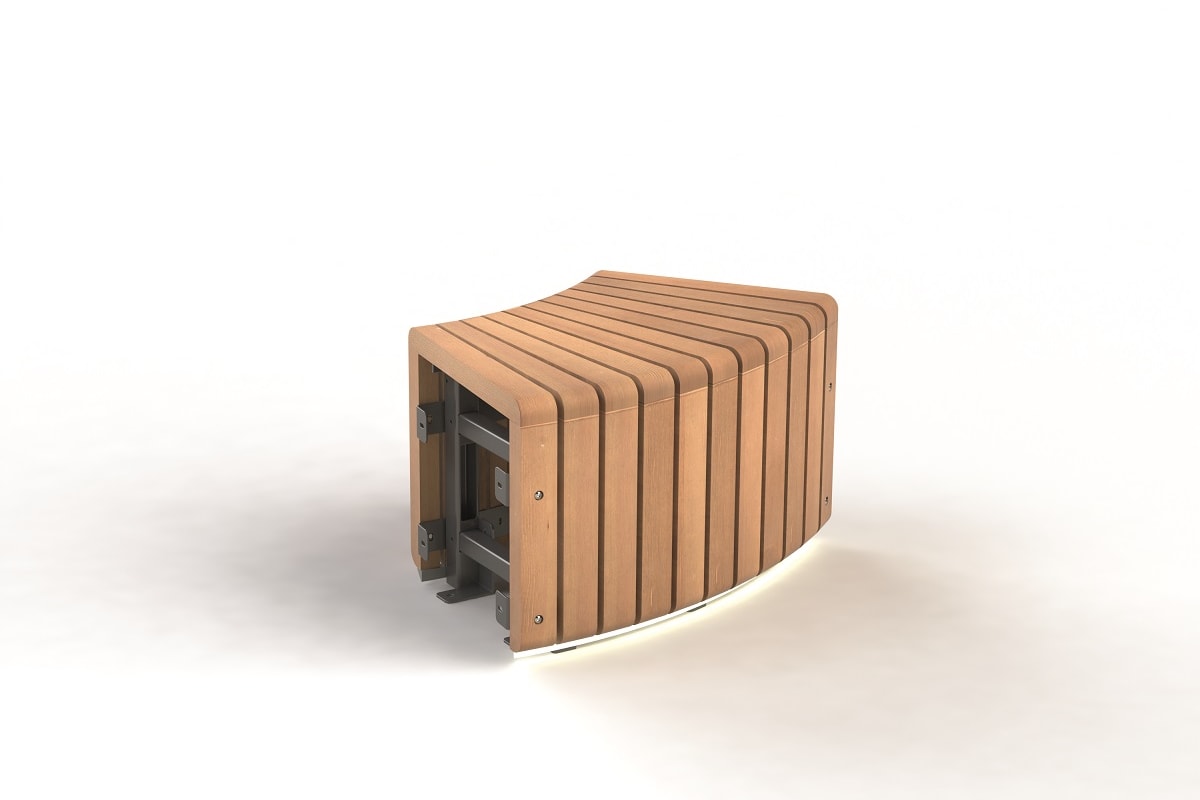 natural elements - wave effect bench configuration