Natural Elements® Bench Convex Module
Natural Elements® combines modular and standalone street furniture inspired by biophilic design that aims to introduce natural forms, patterns and materials into urban spaces.
The Bench module has the potential to form unlimited configurations when combined with other elements in the collection. Combine with seat modules, planter modules, 45 and 60 degree transition modules for a more flexible approach. Modules can be configured in any sequence. Complete the sequence with an end panel.
The bench module is available in a concave or convex design meaning that when multiple benches are adjoined, a unique 'wave' effect can be created. The high and low points featured on the concave bench and convex bench have been designed to accommodate different sitting heights, in keeping with the guidelines stipulated under DDA.
Inspired by the forms, patterns, materials and colours that resemble nature
FSC® certified timber responsibly sourced from well managed forests (FSC® C133609)
Shape and form, good deterrent for skateboarders
Seating height variations consider inclusive design
Modular and standalone benches allow design flexibility and budget control
Option to illuminate with lighting
NBSPlus Codes
Q50 Site/street furniture/equipment
Division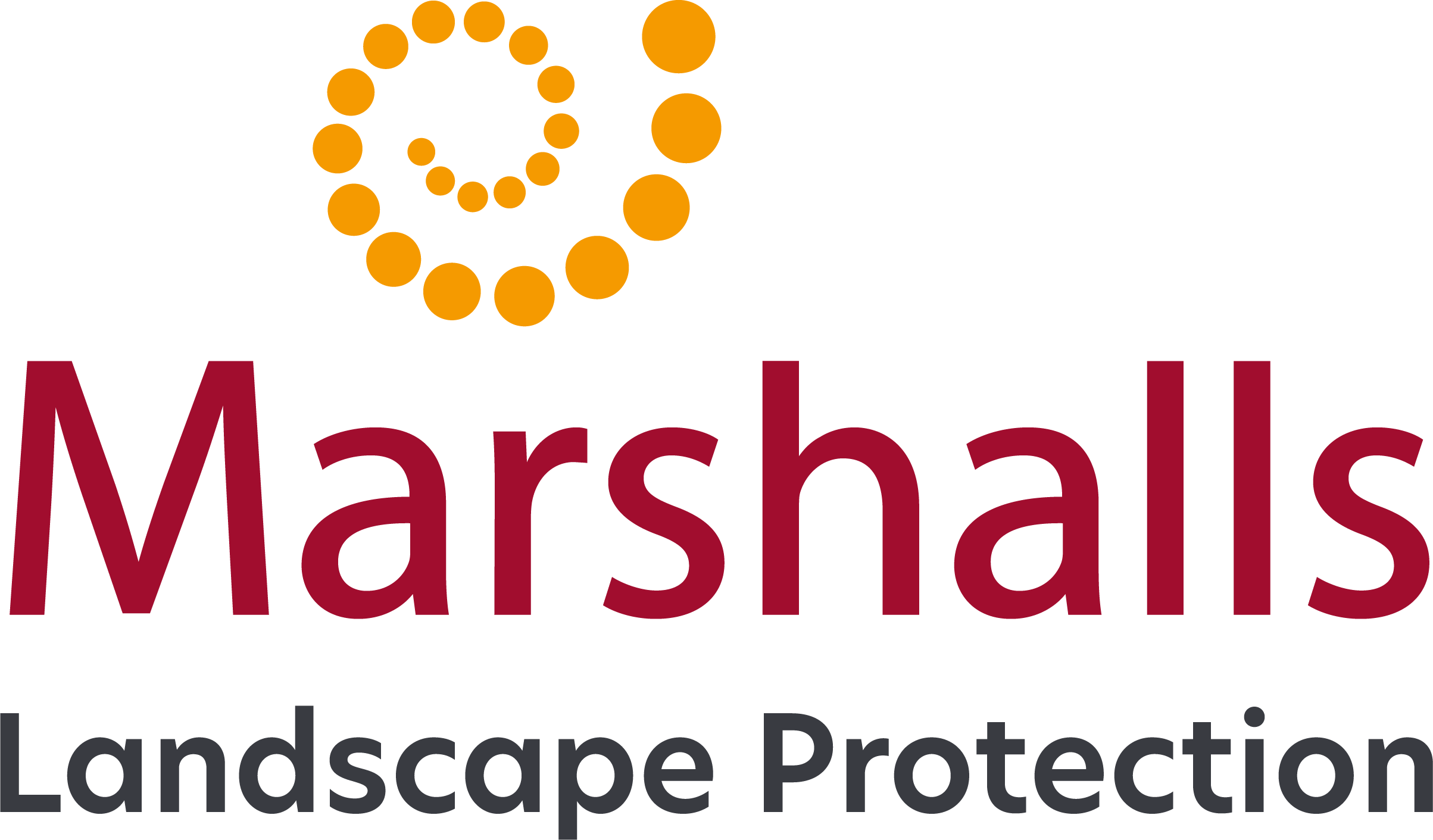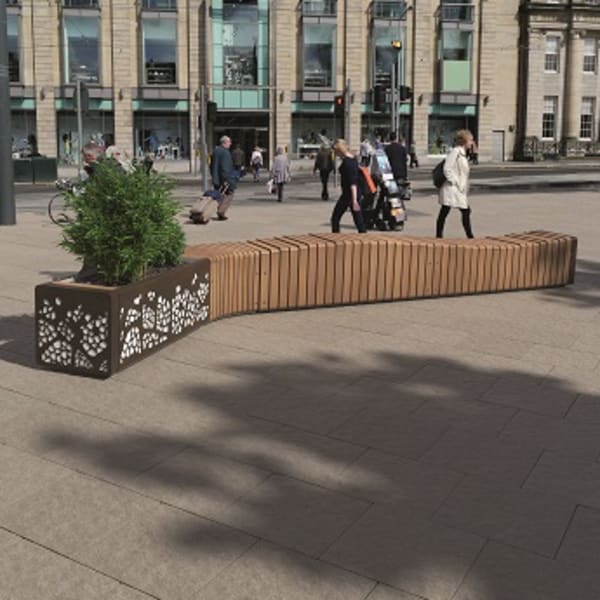 natural elements - in situ wave effect configuration - rustic brown / corten fossil
Certification Logos and Accreditations
natural elements - in situ wave effect configuration - rustic brown / corten fossil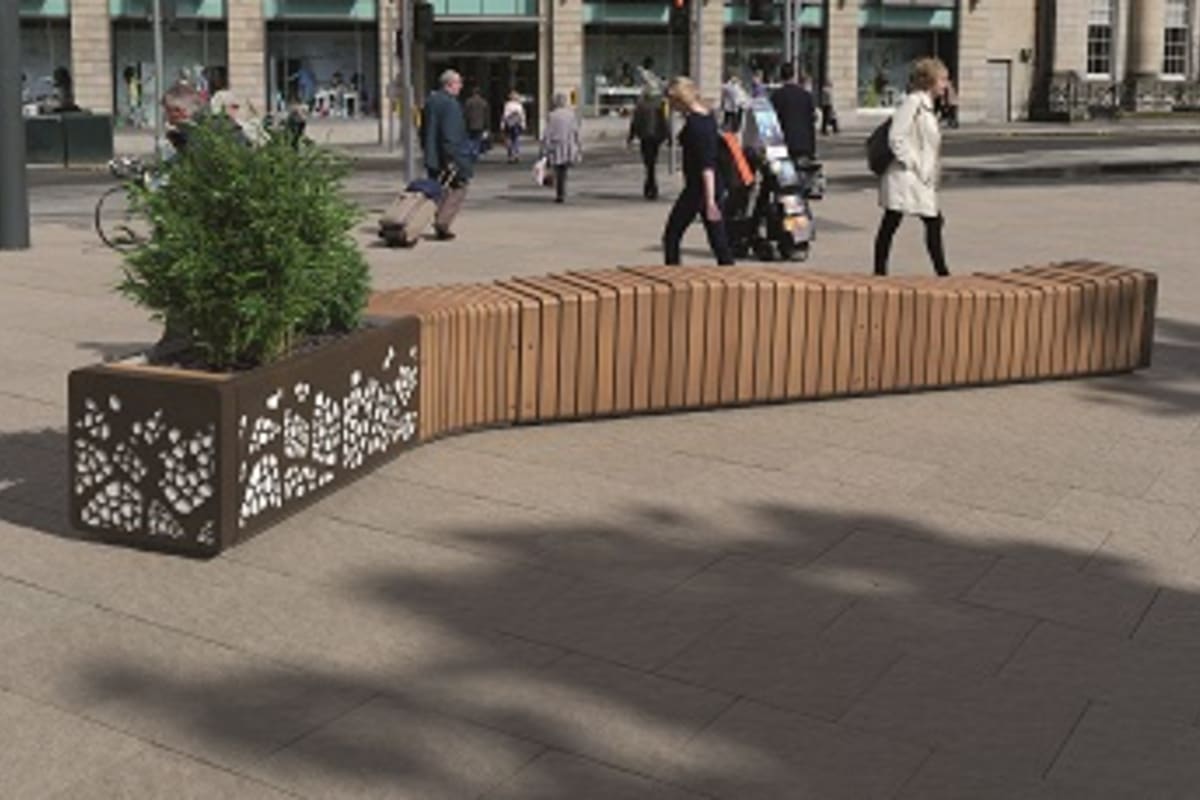 natural elements - bench module convex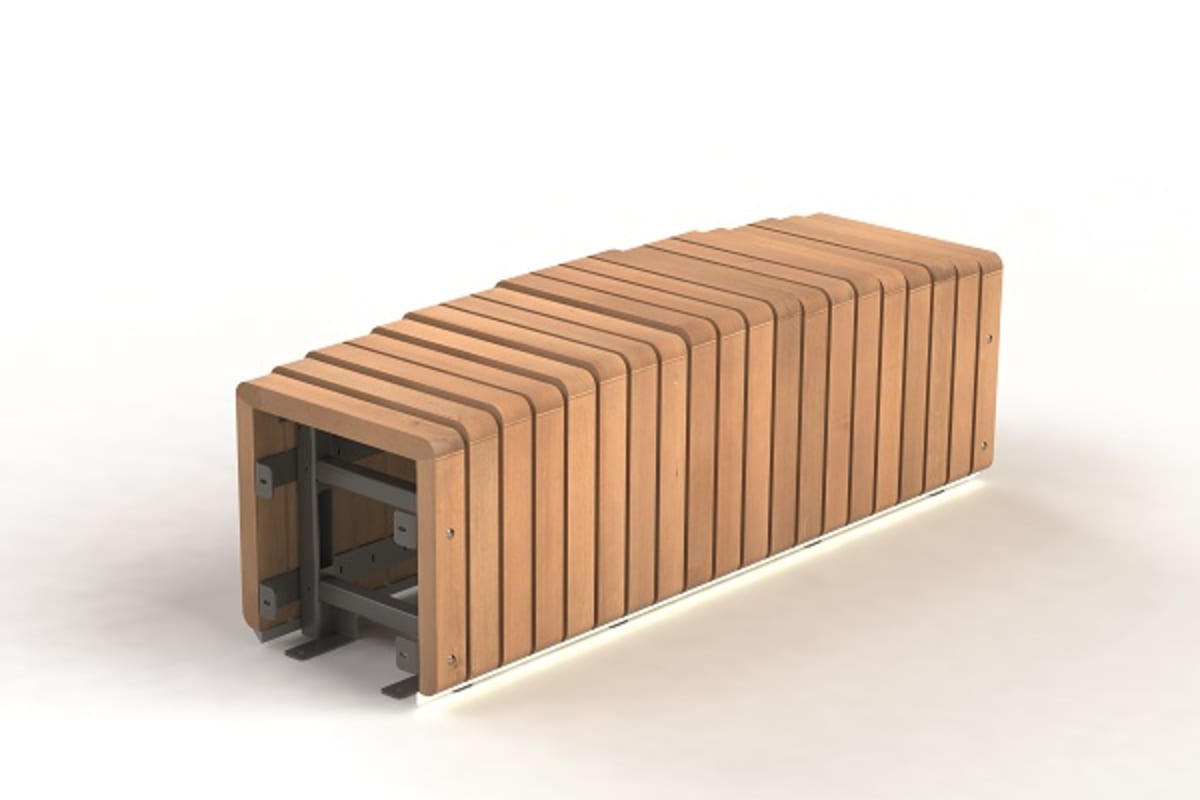 natural elements - modular collection