Open and here to support you.
All businesses in the Marshalls group are open.
We are working safely to manufacture products, take new orders and fulfill existing ones.
Find out more
Natural Elements® Bollard
Natural Elements® combines modular and standalone street furniture inspired by biophilic design that aims to introduce natural forms, patterns and materials into urban spaces
The standalone Bollard can be coordinated with other products from the Natural Elements collection to maintain the design language.
The Natural Elements bollard incorporates the distinctive cell patterning unique to the range.Equipped with optional LEDs, the bollard can provide ambient lighting for demarcation or added aesthetic value.The item is finished in a durable polyester powder coat from a choice two shades.
Also see our other ancillary related items such as the Natural Elements Cycle Stand.
Pattern detailing to the front panel, Inspired by biophilic design
Option to integrate LED lighting
Helps to provide demarcation within shared spaces
Use with other coordinating elements from the natural elements collection
NBSPlus Codes
Q50 Site/street furniture/equipment
Fixing Method
Surface Mount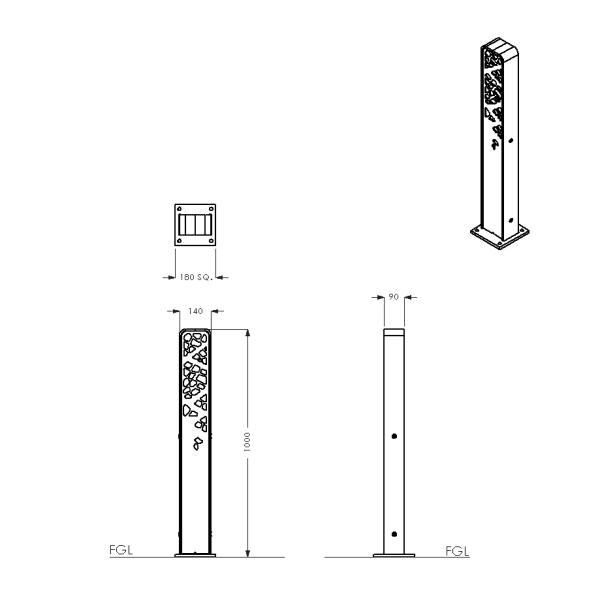 natural elements bollard
Certification Logos and Accreditations
natural elements bollard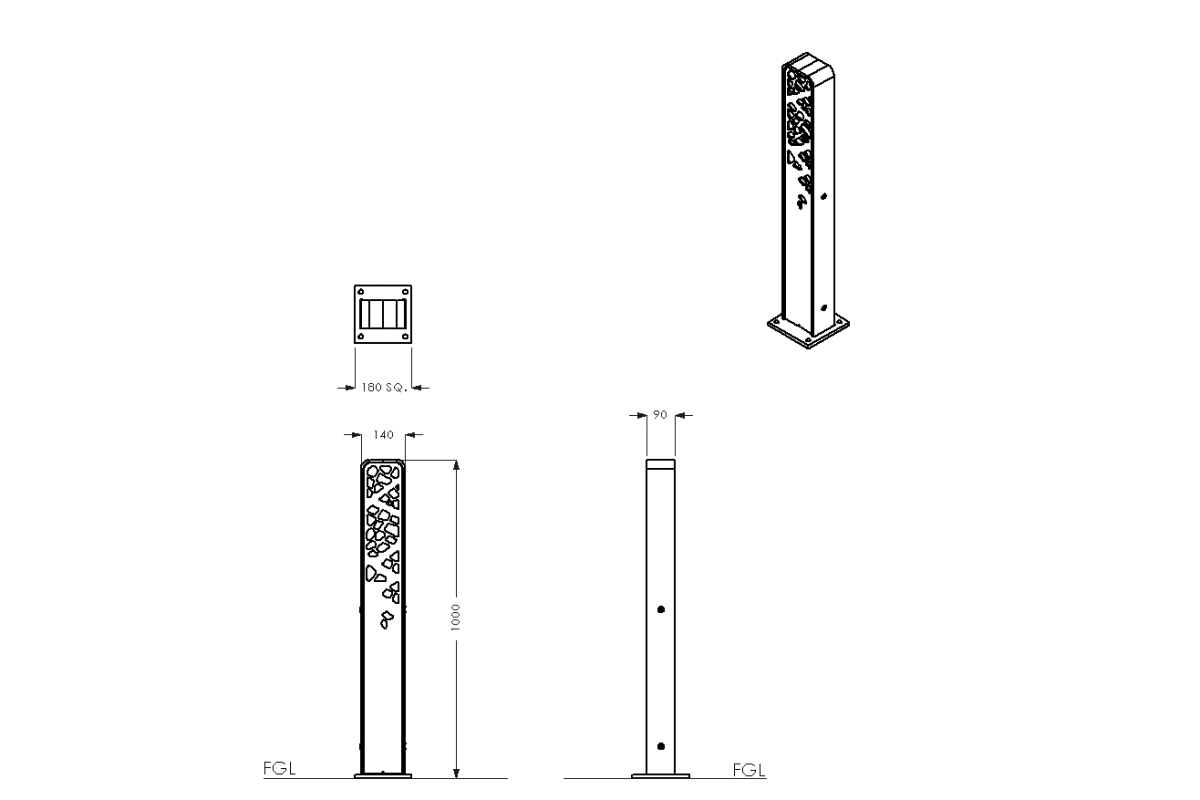 natural elements bollard