Natural Elements Cycle Stand
Marshalls' Natural Elements Collection is inspired by the forms, colours and patterns found in nature, and aims to promote wellbeing by introducing natural materials into urban spaces. Made up of modular and standalone elements, this unique street furniture range encourages design flexibility and creativity.

The Natural Elements Cycle Stand consists of a heavy duty galvanised steel ribbon frame, finished with a high-performance polyester powder coat. The special coating gives the appearance of an aged material reflecting the evolving nature of natural forms while adding durability to the product. It's available in 2 colours - Pebble Shore and Corten Fossil.

The steel panels include a decorative laser cut design that mimics a natural cell-like pattern, and follows the biophilic theme of the collection.
Decorative pattern detailing, Inspired by biophilic design
Encourages green living and promotion of cycle ways
Choice of 2 distinctive powder coat finishes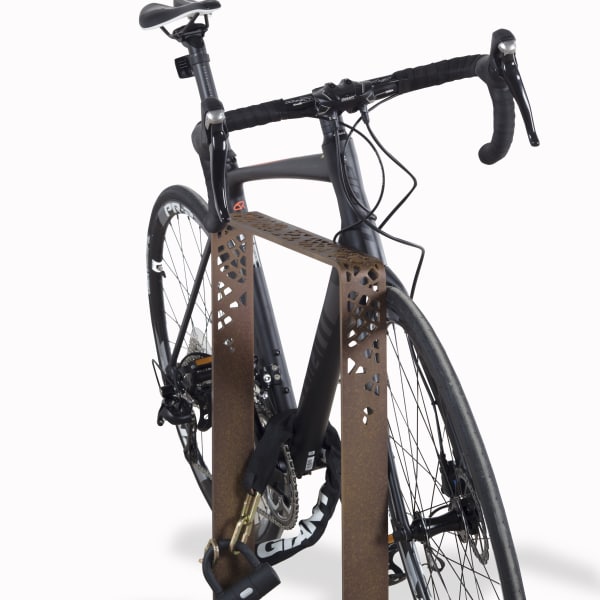 natural elements - cycle stand
Certification Logos and Accreditations
natural elements - cycle stand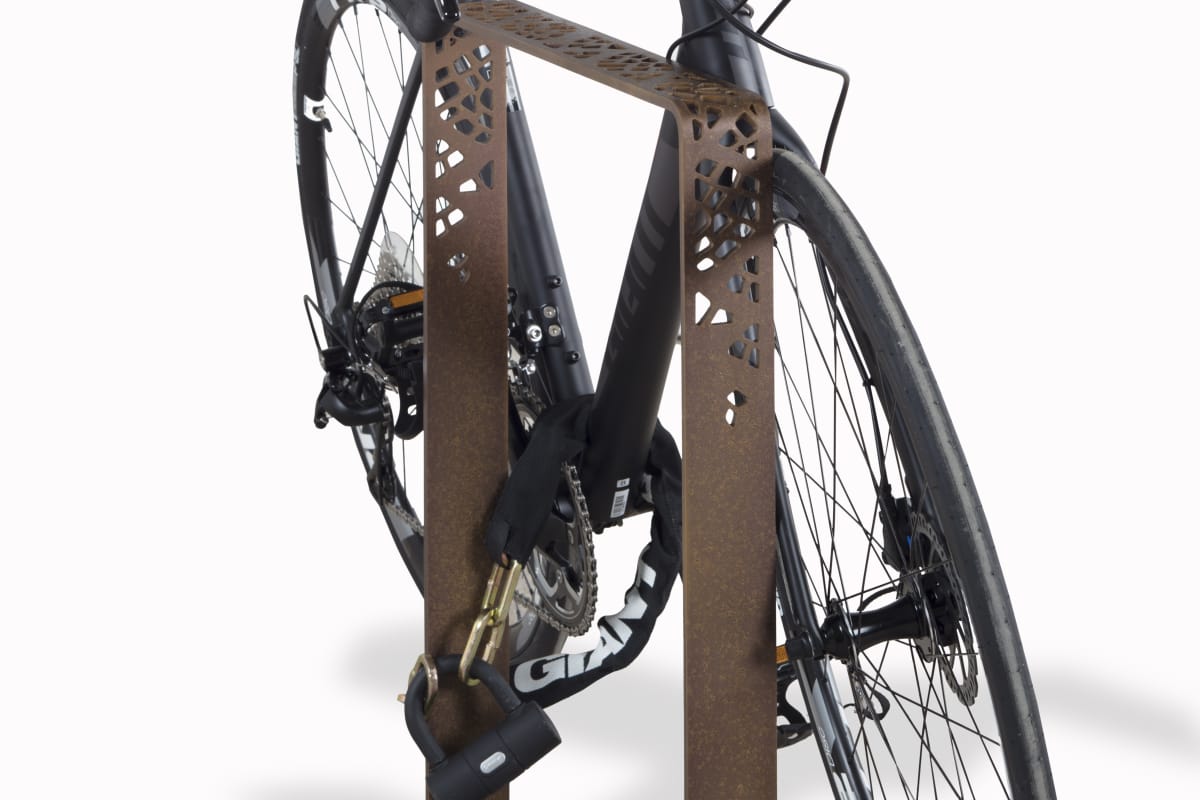 natural elements - cycle stand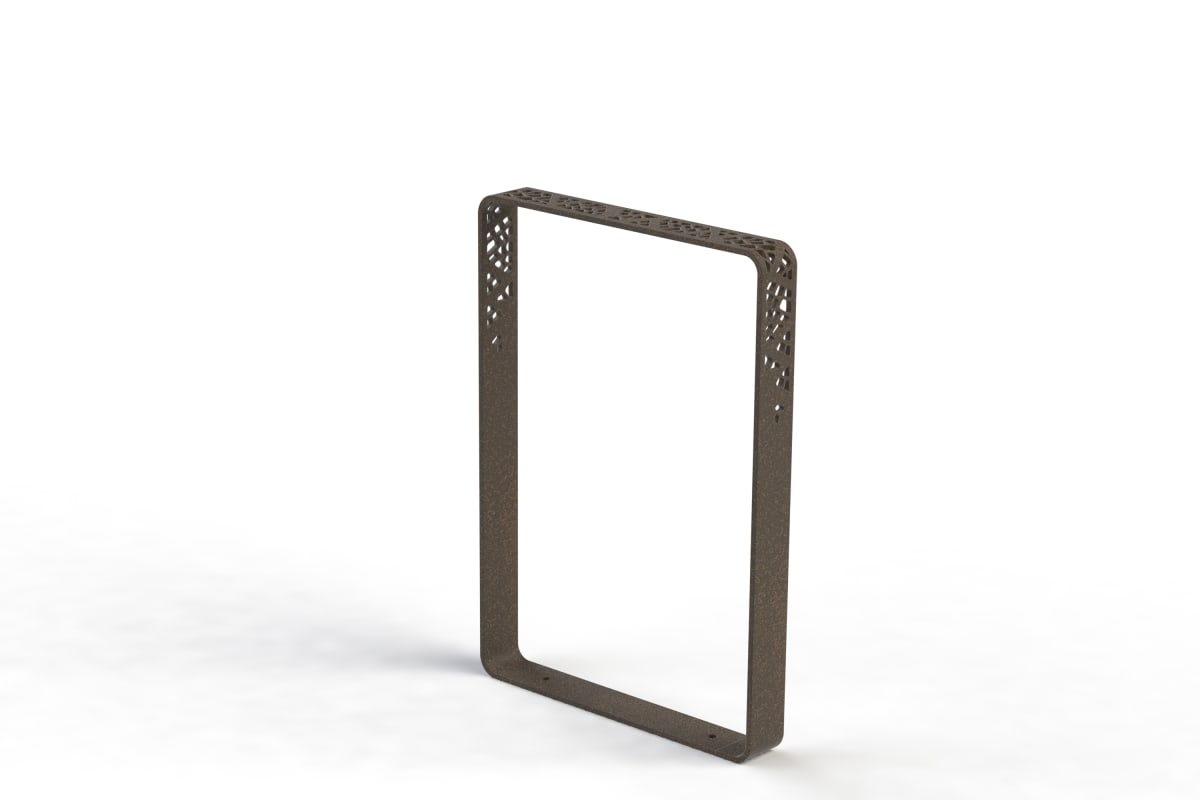 natural elements - standalone collection