Natural Elements Planter Module
The Natural Elements planter capacity is 168L and includes an Irrigation system to help reduce water consumption and watering frequency, whilst maintaining the plant quality.
Option to illuminate planter within front and end panels, and/or add low level lighting strips along the base of the unit for added aesthetic value. Non lit planter panels will have a galvanised and powder coated laser cut panel as standard.
Available as a planter module to form part of a modular configuration or individually as a standalone piece.
Decorative pattern detailing, Inspired by biophilic design
Modular and standalone planter options allow design flexibility and budget control
168-litre capacity with irrigation system included
Option to illuminate with lighting
Non-lit planters are fully galvanised and powder coated panel as standard
Coordinates with wider Natural Elements furniture collection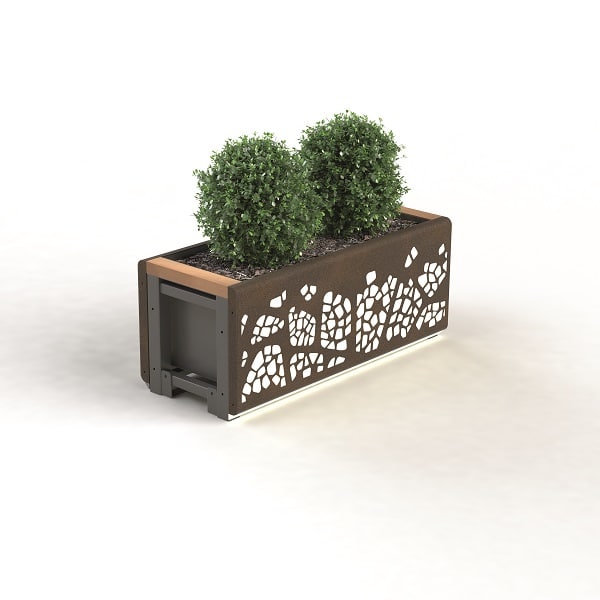 natural elements - planter module
Certification Logos and Accreditations
| Product Name | Length (mm) | Overall Height (mm) | Fixing Method |
| --- | --- | --- | --- |
| Natural Elements End Panel | 500 | 470 | Surface Mounted |
natural elements - planter module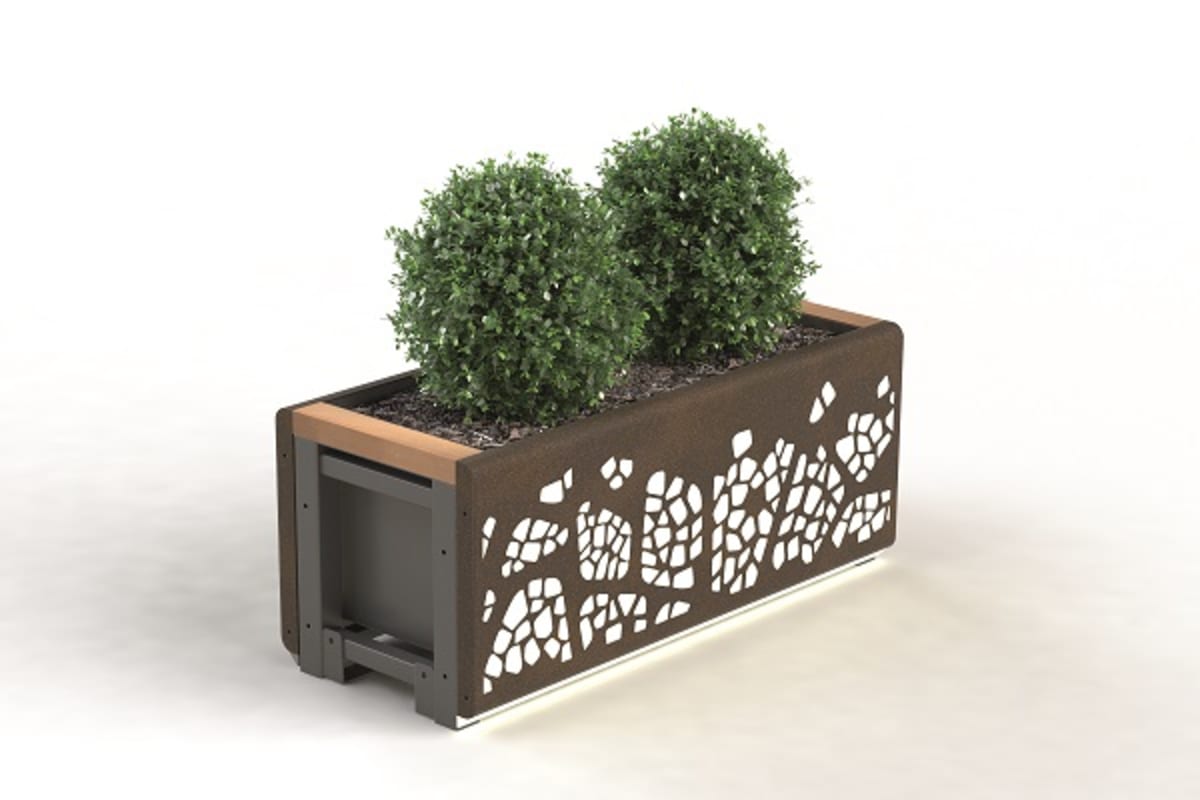 natural elements - wave effect bench configuration & lit led planter