Natural Elements® Planter Standalone
Natural Elements® combines modular and standalone street furniture inspired by biophilic design that aims to introduce natural forms, patterns and materials into urban spaces.
The standalone Planter is cladded with responsibly sourced FSC®-certified redwood timber and powder-coated decorative laser cut panels. The timber is available in 2 timber shades - Rustic Brown and Grey Mist. The steel panels are offered in a two tone powder coat finish - Corten Fossil and Pebble Shore.
With a 168-litre capacity, the Natural Elements Standalone Planter can effectively contain small trees, shrubs, and bedding plants and comes with the option to illuminate the front panel for added aesthetic value.
Also, see the natural elements planter module for modular design aspiration.
FSC® certified timber responsibly sourced from well managed forests (FSC® C133609)
Modular and standalone planter options allow design flexibility and budget control
Option to illuminate front panel
Non-lit planters are fully galvanised and powder coated panel as standard
Coordinates with wider Natural Elements furniture collection
Decorative pattern detailing, inspired by biophilic design
NBSPlus Codes
Q50 Site/street furniture/equipment
Division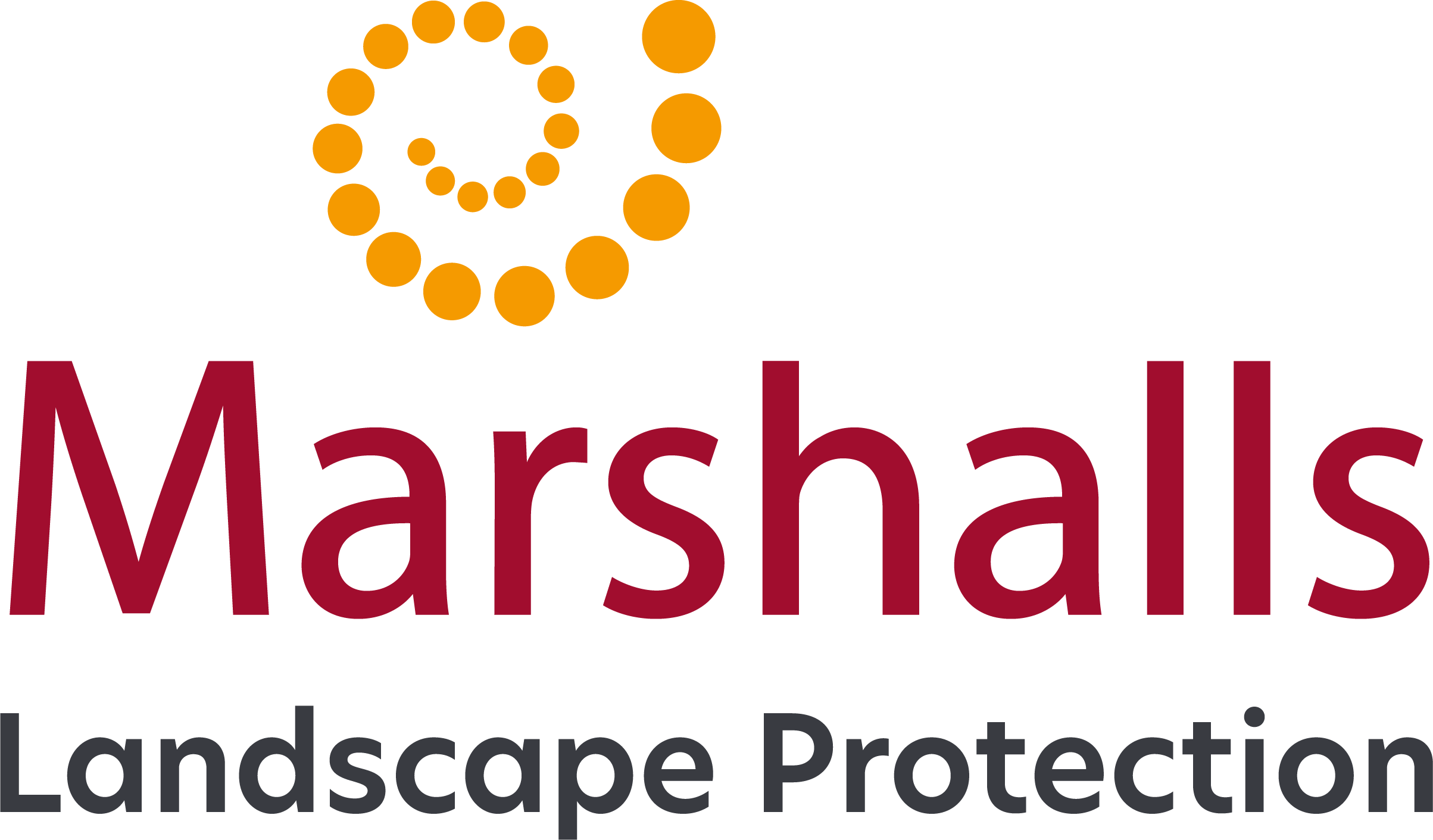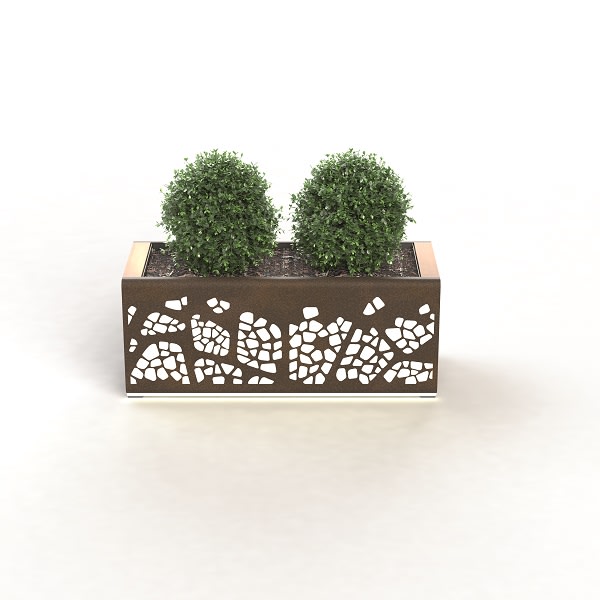 natural elements - standalone planter
Certification Logos and Accreditations
natural elements - standalone planter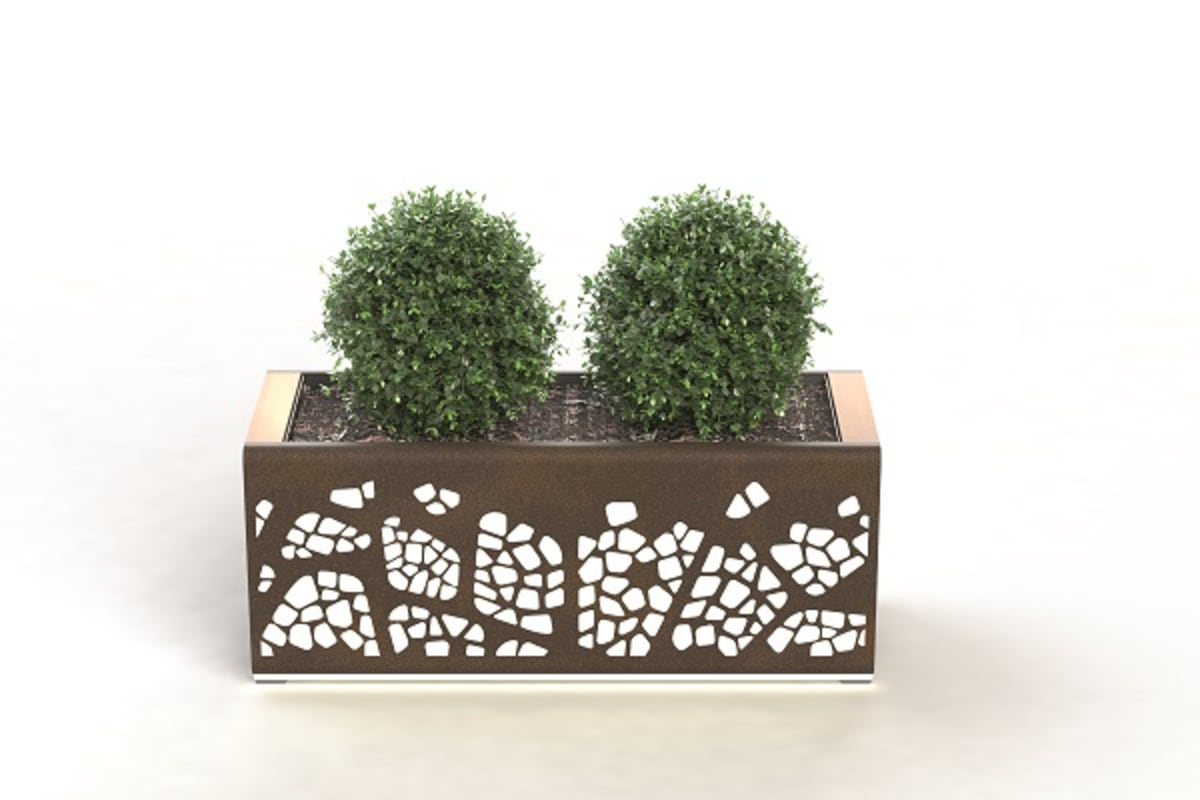 natural elements - standalone collection