Penstock Chambers
Penstock concrete chamber solutions are designed to limit the flow of water passing through the stormwater management system.
To offer maximum customer choice, a penstock can be pre-fitted to 1200mm, 1500mm, 1800mm or 2100mm one-piece chamber section using a base complying to BS EN 1917:2002 or a 2000mm, 2100mm 2400mm, 2700mm or 3000mm sectional precast chamber system.
The penstock chamber solutions are available with both standard access and special access cover slabs to ensure your site needs are met.
Benefits of Penstock Solutions:
Delivered ready to install, reducing on-site construction time and cost.
Quick and easy to install using regular chamber joint.
Designed to suit specific application.
Offsite solution so no need for on-site fabrication.
Reduced need for skilled labour on-site.
Control of discharge flow rate.
High quality finish.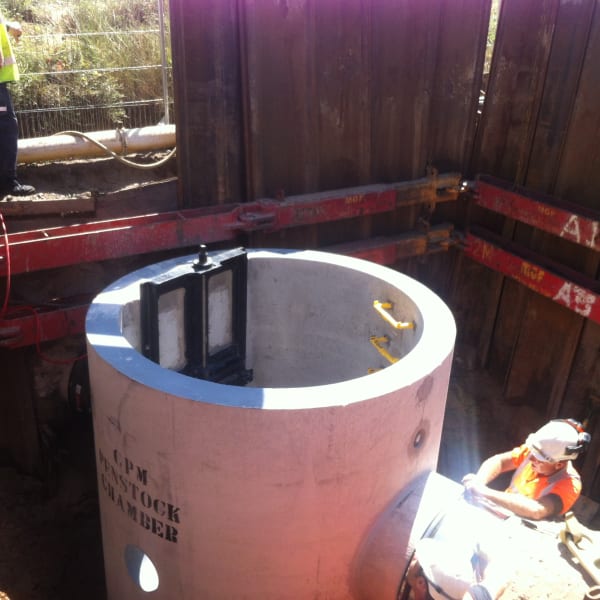 penstock chambers
Certification Logos and Accreditations
UKCA Declarations of Performance