Special Cover Slabs
As the demand for high loading and multi-access precast concrete cover slabs has risen, Marshalls Civils & Drainage has become experts at both design and manufacture, bringing together the expertise of the Technical team and those in production.

Marshalls Civils & Drainage have manufactured extra-large heavy duty concrete slabs for airports and seaports as well as those designed to comply with the Highways Agency Specifications and special cover slabs to customers' own reinforcement design

Marshalls Civils & Drainage produce large circular chambers for manhole or segmental construction, manufacturing precast concrete chamber rings up to 3000mm that comply with BS EN 1917:2002 and BS 5911-3:2002, as well as 3660mm and 4000mm diameter which are not covered by the British Standard but comply with all the relevant provisions of the British Standard and Eurocodes.

Marshalls also produce a variety of precast concrete cover slabs with standard access that complies with the British Standard as well as a variety of special accesses manufactured to customers' requirements.
These cover slabs can be in either a one-piece heavy-duty cover slab or a segmental cover depending on the diameter and whilst the British Standard does not cover them, our qualified engineers in the technical team are on hand to give advice with design and installation.

Typical examples of special cover slabs supplied include slabs up to a 7 metre diameter, cover slabs for pumping stations which incorporate davits, rebates and surface boxes, extra heavy duty slabs for airports and ports, cover slabs with multiple or extra-large accesses or Slabs designed to comply with Highways Agency Specifications or customer's own reinforcement design.

If you require advice, please call our technical team on 01902 356220 who will be able to help with AutoCAD design and drawings, calculations and installation advice - all design work is fully supported by professional indemnity insurance for peace of mind.

Benefits of precast concrete slabs include:


Designed to suit site applications, such as infrastructure, highways, commercial, rail or housing projects
Manufactured offsite using modern methods of construction so they are delivered to site ready to install
Ease of installation with full construction details available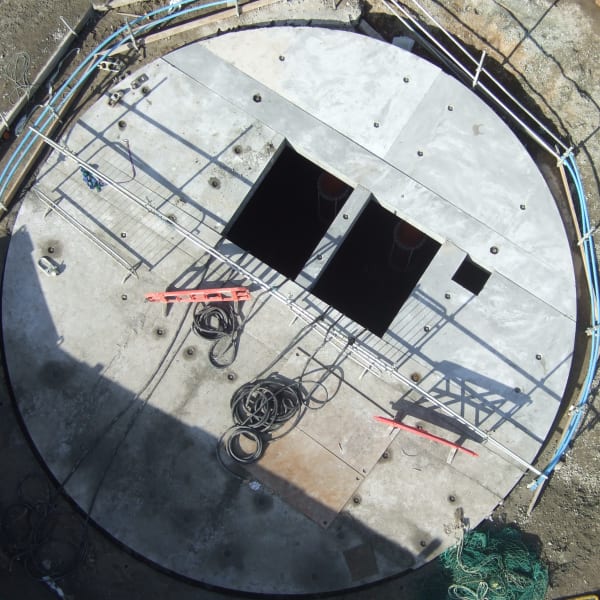 special cover slabs