Pump and Wet Well Chambers
Pump and wet well chambers are offered as part of the Marshalls Civils & Drainage wastewater solution of products for feeding into the sewer system and in line with Sewers for Adoption.
Made to customers own specifications, the pump and wet well chamber is available as either a one-piece or sectional solution, depending upon the depth, diameter or site conditions and inlet and outlet holes are formed to suit site.
The pump and wet well chamber is offered with a range of pre-fitted wastewater options, including pipework, penstocks, non-return flap valves, seating pads and ducting.
To meet your construction requirements, standard access cover slabs are available as well as a bespoke range.
Benefits of Pump and Wet Well Solutions:
Delivered ready to install, reducing on-site construction time and cost.
Offers a reduced footprint and land usuage.
Quick and easy to install using regular chamber joint.
Designed to suit specific application.
High quality finish.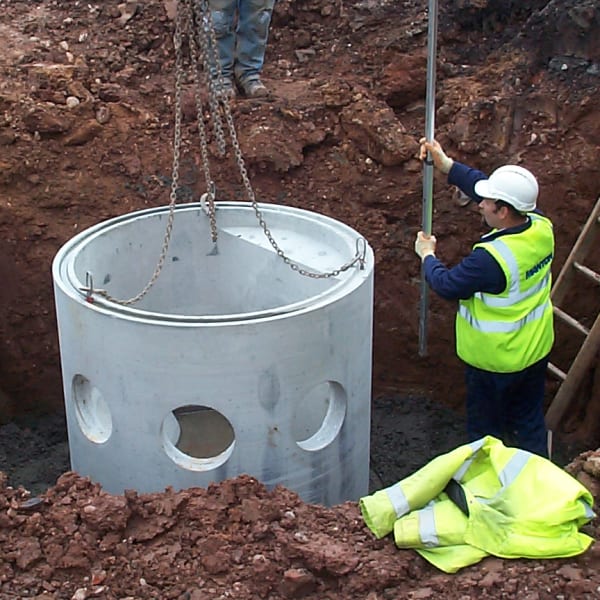 pump and wetwell chamber
Certification Logos and Accreditations