Rhinoguard® 75/40 Protective Bollard
With RhinoGuard technology built into the core, the 75/40 Protective Bollard has been successfully crash tested in accordance with the BSI PAS 68 standard.
The bollard allows designers to create effective hostile vehicle mitigation measures within their schemes. It is suitable for high-risk applications and for sites with a sufficient stand-off distance between the bollard and the area it is protecting.
Capable of withstanding the impact of a fully-laden 7.5 tonne two axle rigid N2 lorry travelling at 40mph, it fully immobilises the vehicle to eliminate the chance of a second attack.
The central core can be dressed with a number different sleeve options while Standard and Shallow Mount versions are available. The Shallow Mount bollard requires up to 75% less excavation than some standard PAS68 systems and is ideal for areas where excavation depths are limited due to cramped building foundations or underground utilities.
Standard or Shallow Mount options
Suitable for high-risk areas
Immobolises 7.5 tonne lorry at 40mph
Successfully crash tested to the BSI PAS 68 standard
Ethical Risk Index
This Radar diagram illustrates the level of ethical risk associated with a specific stone. Ethical risk is plotted against the 10 ten measures of the ERI, with each value drawn from reports produced by independent ethical auditors, engaged by Marshalls to provide non-biased and honest reporting into levels of risk in that supply chain.
Each of the 10 measure is designed to recognise different and discrete sources of ethical risk. This produces a bespoke, fit for purpose framework designed specifically for the requirements of the stone industry. The radar diagram itself also compares the Marshalls supply chain to the wider industry in that stone, giving users a working comparison of Marshalls supply chain to the industry average, in the opinion of the auditor.
Modern Slavery Act Awareness
Supply Chain Visibility
Income and Employment Security
Health & Safety
Social-Wellbeing
Employment Freely Chosen
Empowerment
Environmental
Governance
Corruption and Bribery
View More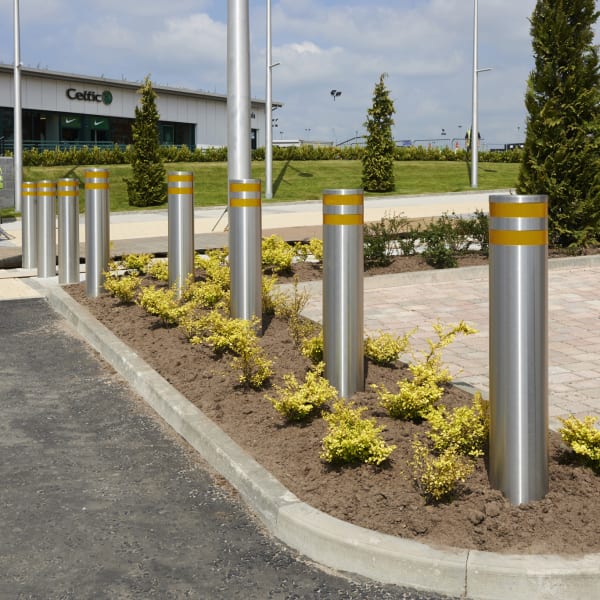 protective 75/40 stainless steel bollard
Certification Logos and Accreditations
| Product Name | Sleeve Material | Sleeve Finish | Core Diameter (mm) | Sleeve Diameter (mm) | Height Above Ground (mm) | Excavation Depth (mm) | Core Weight (kg) | Sleeve Weight (kg) | Reflective Tape Available |
| --- | --- | --- | --- | --- | --- | --- | --- | --- | --- |
| Rhinoguard® 75/40 Protective Bollard Steel | Mild Steel | Galvanised & Powder Coated | 168 | 194 | 1050 | 600 | 210 | 26 | Yes |
| Rhinoguard® 75/40 Protective Bollard Stainless Steel | Grade 316 Stainless Steel | Brushed | 168 | 204 | 1050 | 600 | 210 | 12 | Yes |
| Rhinoguard® 75/40 SM Protective Bollard Steel | Mild Steel | Galvanised & Powder Coated | 244 | 273 | 1100 | 155 | 560 | 41 | Yes |
| Rhinoguard® 75/40 SM Protective Bollard Stainless Steel | Grade 316 Stainless Steel | Brushed | 244 | 254 | 1100 | 155 | 560 | 17 | Yes |
protective 75/40 stainless steel bollard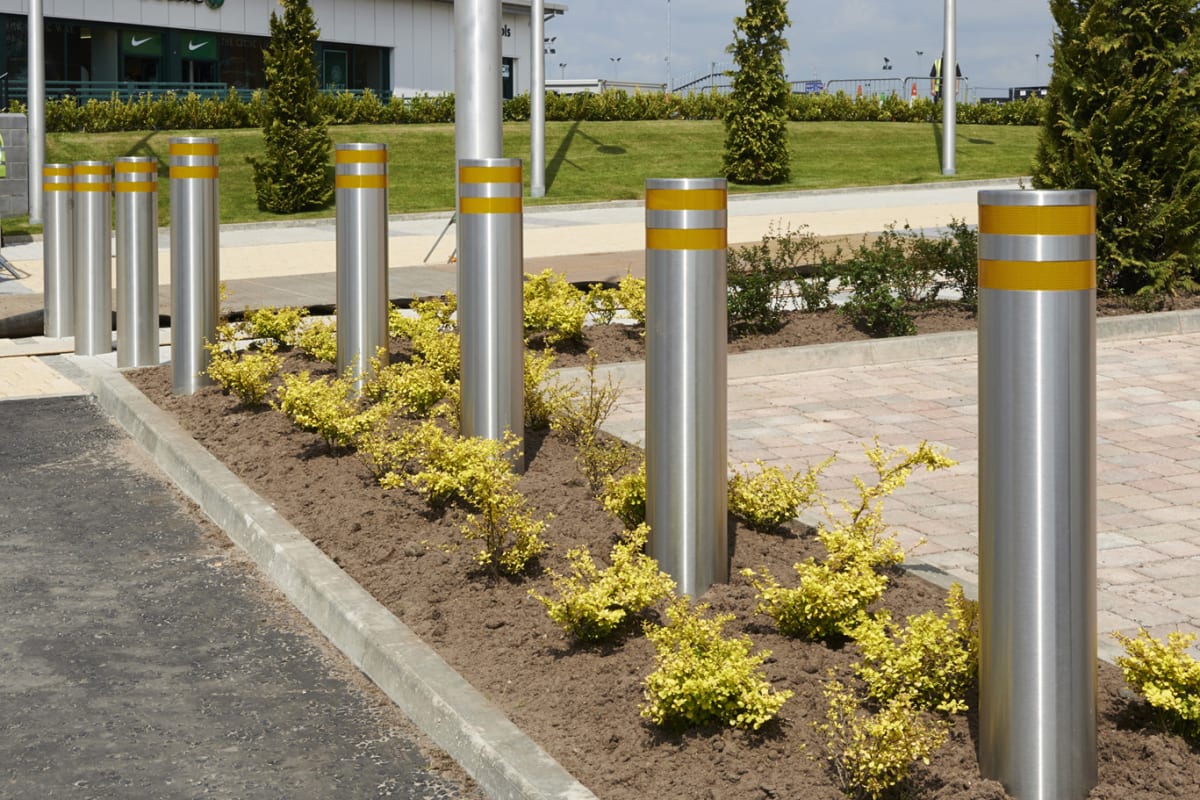 broadway shopping centre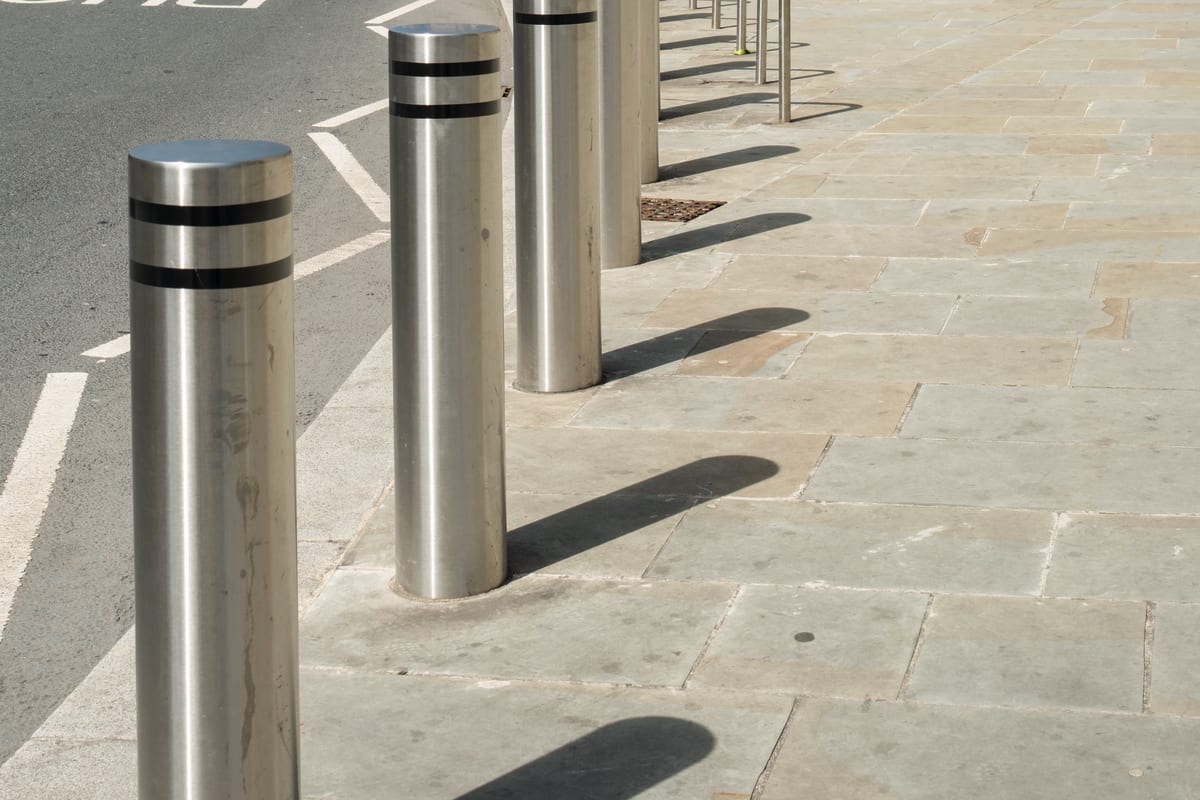 broadway shopping centre