Rhinoguard® EOS Protective Seat
A great innovation in street furniture, the multipurpose Rhinoguard® Protective EOS seat combines form, function and strength - offering not just a great seating solution, but also security and resilience for the area.
The seat has been crash-tested with a 7.5 tonne lorry travelling at 30mph, but the EOS design and other elements mean the structure has visual appeal as well as extreme strength.
The 1800mm long seat is constructed from Ferrocast polyurethane, known for its resilience, and you can choose from a palette of RAL colours to fit in with your desired aesthetics. Seating slats are FSC sourced Iroko hardwood timber for sustainability, comfort and looks, and bespoke designs and options are available on request.
Crash-tested
Ferrocast for resilience and low maintenance
RAL colour palette
Bespoke options available
Sustainable timber slats
Fixing Method
Core: Root Fixed Seat: Surface Mounted
Certification Logos and Accreditations
| Product Name | Foundation Depth (mm) | Excavation Depth (mm) |
| --- | --- | --- |
| Rhinoguard® EOS Protective Seat | 380 | 430 |
rhinoguard eos seat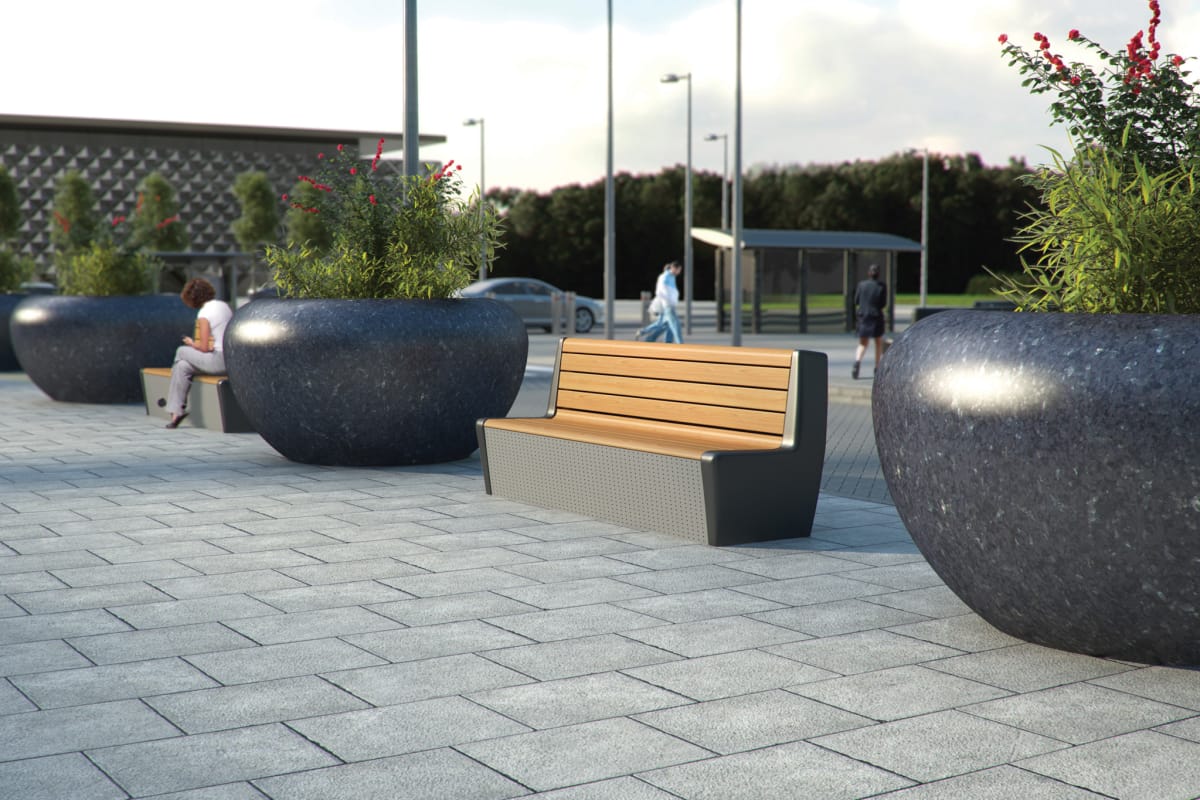 rhinoguard eos seat