RhinoGuard™ Geo Protective Cycle Stand
The Geo PAS 68 Cycle Stand is an alternative form of protection to a line of heavy bollards. Integrating crash tested protective technology into cycle parking can help to minimise street clutter and maintain the aesthetics of a public space.


An outer body of shot-peened 316 stainless steel provides a high quality finish.

The RhinoGuard PAS 68 core within the bollard section guarantees a high standard of perimeter protection and comes in both Ø 140mm & Ø 204mm depending on the level of protection required.
High quality, grade 316 stainless steel finish
Contemporary, modern design
Comes in both Ø 140mm & Ø 204mm depending on the level of protection required
Integrated crash tested protective technology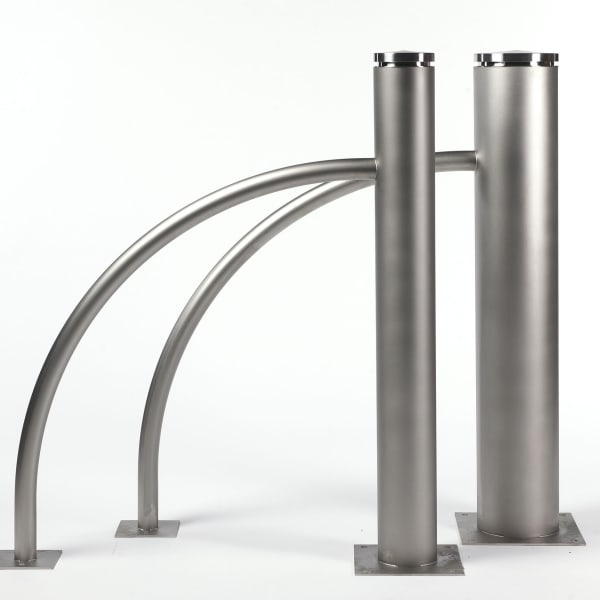 geo protective pas68 rated cycle stand
Certifications, Accreditations & Credentials
| Product Name | Sleeve Material | Sleeve Finish | Core Diameter (mm) | Sleeve Diameter (mm) | Height Above Ground (mm) | Fixing Method | Core Weight (kg) | Sleeve Weight (kg) |
| --- | --- | --- | --- | --- | --- | --- | --- | --- |
| RhinoGuard® Geo Protective Cycle Stand 15/30 | Stainless Steel | Stainless Steel / Brushed Satin | 114 | 140 | 1100 | Root Fixed | 90 | 18 |
| RhinoGuard® Geo Protective Cycle Stand 25/40 | Grade 316 Stainless Steel | Stainless Steel / Brushed Satin | 168 | 204 | 1100 | Root Fixed | 180 | 24 |
| RhinoGuard® Geo Protective Cycle Stand 75/40 | Grade 316 Stainless Steel | Stainless Steel / Brushed Satin | 168 | 204 | 1100 | Root Fixed | 210 | 28 |
geo protective pas68 rated cycle stand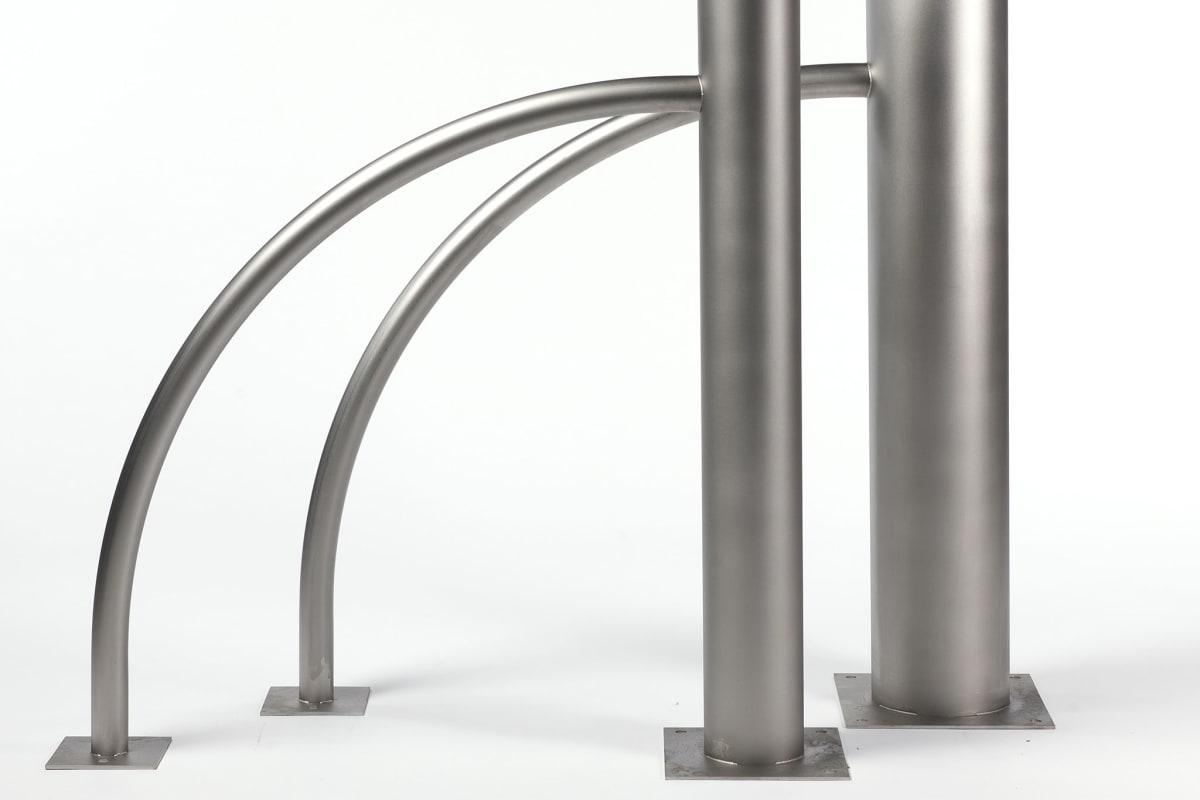 geo protective pas68 rated cycle stand