Open and here to support you.
All businesses in the Marshalls group are open.
We are working safely to manufacture products, take new orders and fulfill existing ones.
Find out more
RS001 Bollard
The Rhino RS001 is a perimeter protection bollard made from grade 316L stainless steel. Exceptionally strong and requiring little maintenance, it is suitable for a variety of applications, such as providing protected parking as well as safety for pedestrian walkways. These bollards can be specified with an anti-ram option, which offers added protection against ram raids. The product also offers optional hazard banding, and a choice of fixing method including root fixed, surface mount and removable. The RS001 adds contemporary style and elegance to any surrounding landscape. Requiring minimal maintenance, stainless steel has an attractive life-cost benefit when compared to alternatives.
Optional height 900mm above ground
Elegant and stylish
Suitable for pedestrian walkways and protected parking
Optional anti-ram, base plate fixing and hazard banding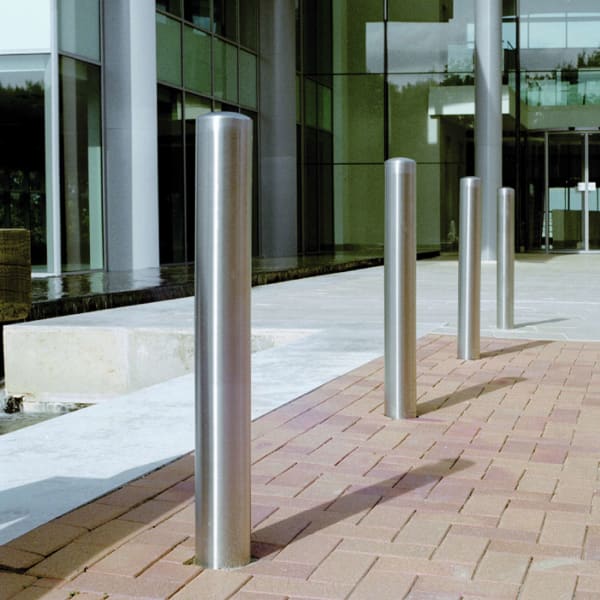 rs 001 stainless steel bollard
Certification Logos and Accreditations
| Product Name | Material | Finish | Diameter (mm) | Height (mm) | Reflective Tape Available | Reflective Tape Colours | Weight (kg) | Fixing Method |
| --- | --- | --- | --- | --- | --- | --- | --- | --- |
| RS001 Bollard Ø101 Removable | Steel | Brushed Satin | 101 | 1000 | Yes | Red, White or Yellow | 15 | Removable |
| RS001 Bollard Ø101 Roof Fix | Steel | Brushed Satin | 101 | 1000 | Yes | Red, White or Yellow | 8 | Root Fixed |
| RS001 Bollard Ø101 Surface Mount | Steel | Brushed Satin | 101 | 1000 | Yes | Red, White or Yellow | 7 | Surface Mounted |
| RS001 Bollard Ø114 Removable | Steel | Brushed Satin | 114 | 1000 | Yes | Red, White or Yellow | 16 | Removable |
| RS001 Bollard Ø114 Root Fix | Steel | Brushed Satin | 114 | 1000 | Yes | Red, White or Yellow | 9 | Root Fixed |
| RS001 Bollard Ø114 Surface Mount | Steel | Brushed Satin | 114 | 1000 | Yes | Red, White or Yellow | 10 | Surface Mounted |
| RS001 Bollard Ø129 Removable | Steel | Brushed Satin | 129 | 1000 | Yes | Red, White or Yellow | 24 | Removable |
| RS001 Bollard Ø129 Root Fix | Steel | Brushed Satin | 129 | 1000 | Yes | Red, White or Yellow | 10 | Root Fixed |
| RS001 Bollard Ø129 Surafce Mount | Steel | Brushed Satin | 129 | 1000 | Yes | Red, White or Yellow | 8 | Surface Mounted |
| RS001 Bollard Ø154 Removable | Steel | Brushed Satin | 154 | 1000 | Yes | Red, White or Yellow | 32 | Removable |
| RS001 Bollard Ø154 Root Fix | Steel | Brushed Satin | 154 | 1000 | Yes | Red, White or Yellow | 13 | Root Fixed |
| RS001 Bollard Ø154 Surface Mount | Steel | Brushed Satin | 154 | 1000 | Yes | Red, White or Yellow | 11 | Surface Mounted |
rs 001 stainless steel bollard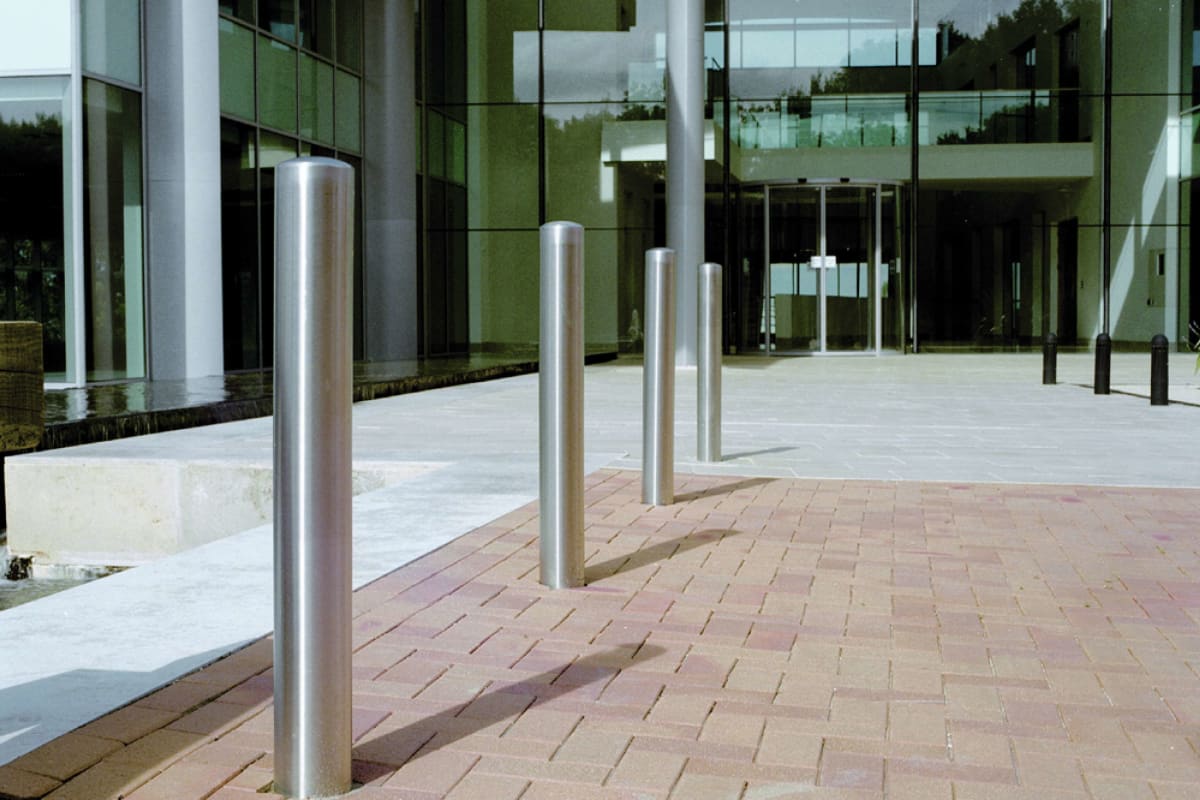 galleries retail park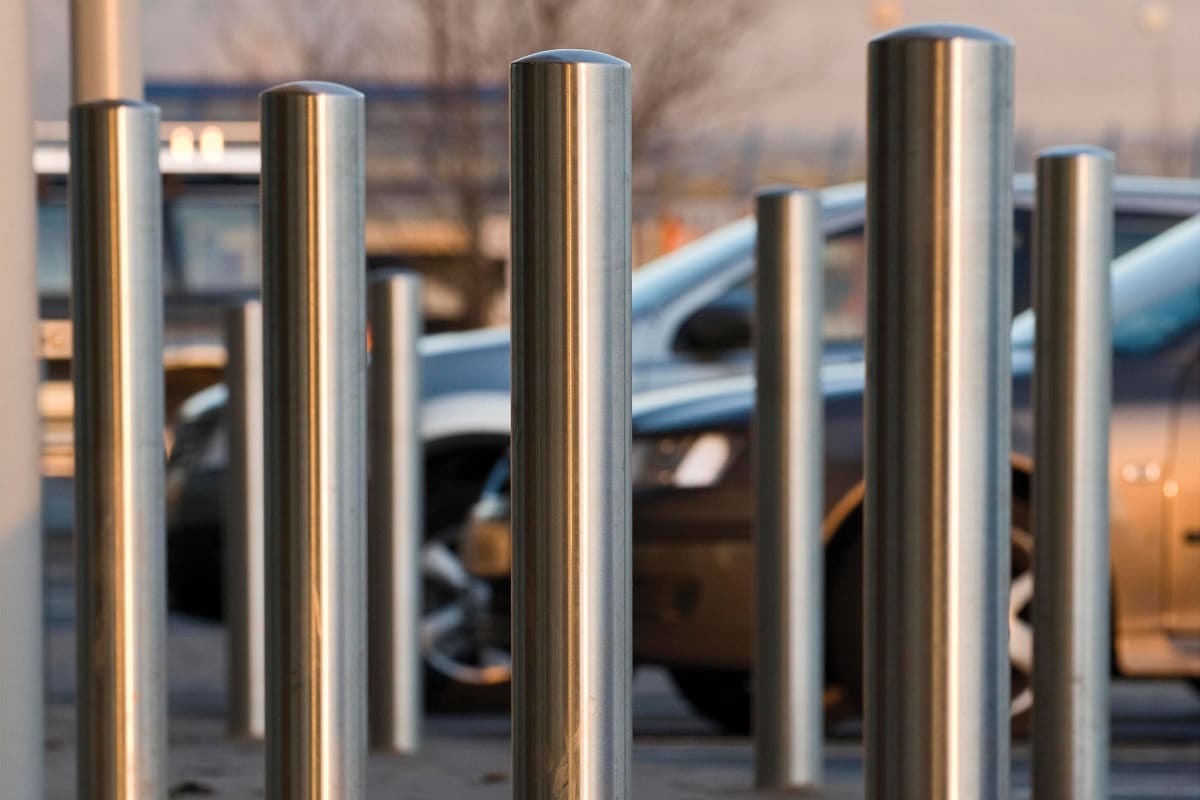 rs001removable bollards