Trying to order Marshalls products, but your local Merchant Yard is shut?
Give us a call on 0345 302 0600 (select option 2) or email to keyaccount@marshalls.co.uk
We'll give you a quote, deliver direct, and help you find a branch that will transact your order.
Click Here for Our Full Covid-19 Statement
RS002 Bollard
Rhino static bollards provide effective perimeter protection while also adding contemporary style and elegance to the surrounding landscape.The Rhino RS002 is manufactured from a carefully selected grade of 316L stainless steel, and is available as an anti-ram variant to add further protection. Requiring very little maintenance, the RS002 bollard is ideal for a variety of applications including pedestrian walkways and protected parking. The use of 316L steel increases resistance to corrosion and makes it less susceptible to surface pitting.A variety of product options are available including a range of diameters, fixing methods and stainless steel bezel.
Functional, stylish bollard
Made from 316 stainless steel
Anti-ram option
Low maintenance
Choice of sizes
Ethical Risk Index
This Radar diagram illustrates the level of ethical risk associated with a specific stone. Ethical risk is plotted against the 10 ten measures of the ERI, with each value drawn from reports produced by independent ethical auditors, engaged by Marshalls to provide non-biased and honest reporting into levels of risk in that supply chain.
Each of the 10 measure is designed to recognise different and discrete sources of ethical risk. This produces a bespoke, fit for purpose framework designed specifically for the requirements of the stone industry. The radar diagram itself also compares the Marshalls supply chain to the wider industry in that stone, giving users a working comparison of Marshalls supply chain to the industry average, in the opinion of the auditor.
Modern Slavery Act Awareness
Supply Chain Visibility
Income and Employment Security
Health & Safety
Social-Wellbeing
Employment Freely Chosen
Empowerment
Environmental
Governance
Corruption and Bribery
View More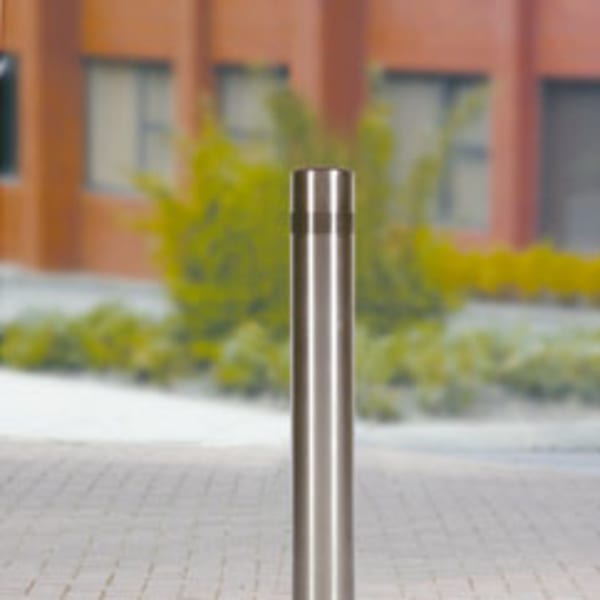 rs002
Certification Logos and Accreditations
| Product Name | Material | Finish | Diameter (mm) | Length (mm) | Height Above Ground (mm) | Fixing Method | Weight (kg) | Reflective Tape Available | id |
| --- | --- | --- | --- | --- | --- | --- | --- | --- | --- |
| RS002 Bollard Ø101 Removable | Steel | Brushed Satin | 101 | 1500 | 1000 | Removable | 15 | Yes | RS002 Bollard Ø101 Rem |
| RS002 Bollard Ø101 Root Fix | Steel | Brushed Satin | 101 | 1500 | 1000 | Root Fixed | 11 | Yes | RS002 Bollard Ø101 Root Fix |
| RS002 Bollard Ø101 Surface Mount | Steel | Brushed Satin | 101 | 1000 | 1000 | Surface Mounted | 7 | Yes | RS002 Bollard Ø101 Surface Mount |
| RS002 Bollard Ø114 Removable | Steel | Brushed Satin | 114 | 1500 | 1000 | Removable | 16 | Yes | RS002 Bollard Ø114 Rem |
| RS002 Bollard Ø114 Root Fix | Steel | Brushed Satin | 114 | 1500 | 1000 | Root Fixed | 13 | Yes | RS002 Bollard Ø114 Root Fix |
| RS002 Bollard Ø114 Surface Mount | Steel | Brushed Satin | 114 | 1000 | 1000 | Surface Mounted | 10 | Yes | RS002 Bollard Ø114 Surface Mount |
| RS002 Bollard Ø129 Removable | Steel | Brushed Satin | 129 | 1500 | 1000 | Removable | 24 | Yes | RS002 Bollard Ø129 Rem |
| RS002 Bollard Ø129 Root Fix | Steel | Brushed Satin | 129 | 1500 | 1000 | Root Fixed | 18 | Yes | RS002 Bollard Ø129 Root Fix |
| RS002 Bollard Ø129 Surface Mount | Steel | Brushed Satin | 129 | 1000 | 1000 | Surface Mounted | 8 | Yes | RS002 Bollard Ø129 Surface Mount |
| RS002 Bollard Ø154 Removable | Steel | Brushed Satin | 154 | 1500 | 1000 | Removable | 32 | Yes | RS002 Bollard Ø154 Rem |
| RS002 Bollard Ø154 Root Fix | Steel | Brushed Satin | 154 | 1500 | 1000 | Root Fixed | 18 | Yes | RS002 Bollard Ø154 Root Fix |
| RS002 Bollard Ø154 Surface Mount | Steel | Brushed Satin | 154 | 1000 | 1000 | Surface Mounted | 11 | Yes | RS002 Bollard Ø154 Surface Mount |