Side Entry Manholes
Side entry manholes are normally used to gain mid run access entry into an in-line or off-line tank and consists of a standard concrete pipe complete with access shaft.
Depending upon the overall depth, a sealed manhole cover slab or reducing slab with a 1200mm sealed manhole complete with a load bearing seal can be supplied. 1200mm rings are used to make up the desired shaft height and double steps or ladders can be fitted into the unit.
Side entry manholes can be supplied with a separated bend to provide a change of direction and access can be either side of the pipe.
Benefits include:
Side entry manholes are classified as a junction within the scope of BS EN 1916:2002.
Ideal for restrictive areas where space is an issue and conventional manholes are not possible.
Offsite solution delivered ready to install.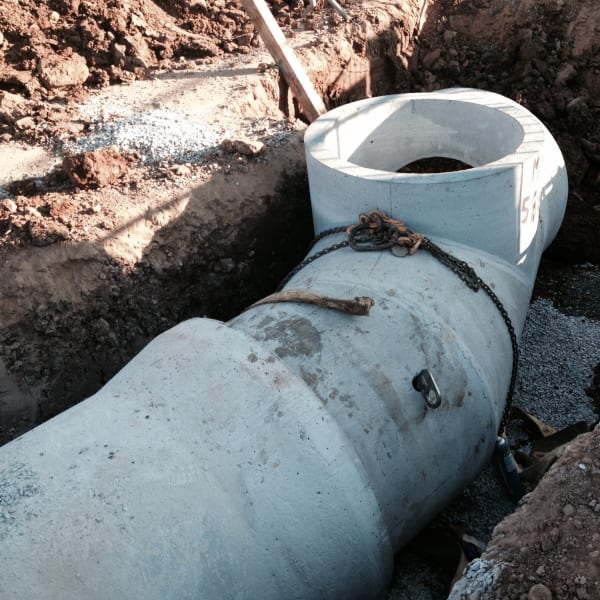 side entry manholes
Certification Logos and Accreditations
UKCA Declarations of Performance