Trying to order Marshalls products, but your local Merchant yard is shut?
Give us a call on 0345 302 0600 (select option 2) or email to keyaccount@marshalls.co.uk
We'll give you a quote, deliver direct, and help you find a branch that will transact your order.
Click Here for Our Full Covid-19 Statement
Tactile Blister Concrete Block Paving
In modern, multi-function urban landscapes, crossing points are frequently driven over or parked on, meaning tactile flag paving at crossing points can become damaged.
These cleverly designed concrete block paving units are capable of withstanding vehicular overrun from the heaviest loads on the road. The correct nib placement is also maintained to provide tactile guidance for visually impaired pedestrians and ensure DDA compliance.
This keeps crossings safe and neat, and can significantly reduce maintenance costs.
The blisters have been positioned in such a way that the blocks can be laid in any pattern while still maintaining the correct formation to satisfy BS EN 1339: 2003.
The 2 colour options allow for visual identification at crossing points - red for use at controlled crossings, buff at uncontrolled crossings.


Protects crossing points from vehicular overrun
2 colour options for effective visual demarcation
Helps reduce maintenance costs
Ensures DDA compliance
Ethical Risk Index
This Radar diagram illustrates the level of ethical risk associated with a specific stone. Ethical risk is plotted against the 10 ten measures of the ERI, with each value drawn from reports produced by independent ethical auditors, engaged by Marshalls to provide non-biased and honest reporting into levels of risk in that supply chain.
Each of the 10 measure is designed to recognise different and discrete sources of ethical risk. This produces a bespoke, fit for purpose framework designed specifically for the requirements of the stone industry. The radar diagram itself also compares the Marshalls supply chain to the wider industry in that stone, giving users a working comparison of Marshalls supply chain to the industry average, in the opinion of the auditor.
Modern Slavery Act Awareness
Supply Chain Visibility
Income and Employment Security
Health & Safety
Social-Wellbeing
Employment Freely Chosen
Empowerment
Environmental
Governance
Corruption and Bribery
View More
Maximum Loading Classification
Category 5 - 1 large goods vehicle per week (0.015 msa)
NBSPlus Codes
Q24 10
Q24 110
Q24 112
Q24 113
Carbon Footprint
From 15 kg CO2 per m²
Certification Logos and Accreditations
| Product Name | id | Plan Size (mm) | Length (mm) | Width (mm) | Depth (mm) | Approx Unit Weight (kg) | Approx Pack Weight (kg) | Pack Size (m²) | Finish | Made to Stock / Made to Order | Carbon Footprint |
| --- | --- | --- | --- | --- | --- | --- | --- | --- | --- | --- | --- |
| Tactile Blister CBP 200 x 133 x 60 Buff | PV4010750 | 200 x 133 | 200 | 133 | 60 | 3.2 | 1084 | 7.66 | Standard | Made To Stock | 15 kg CO2 m² |
| Tactile Blister CBP 200 x 133 x 60 Red | PV4011500 | 200 x 133 | 200 | 133 | 60 | 3.2 | 1084 | 7.66 | Standard | Made To Stock | 15 kg CO2 m² |
blister concrete block paving - buff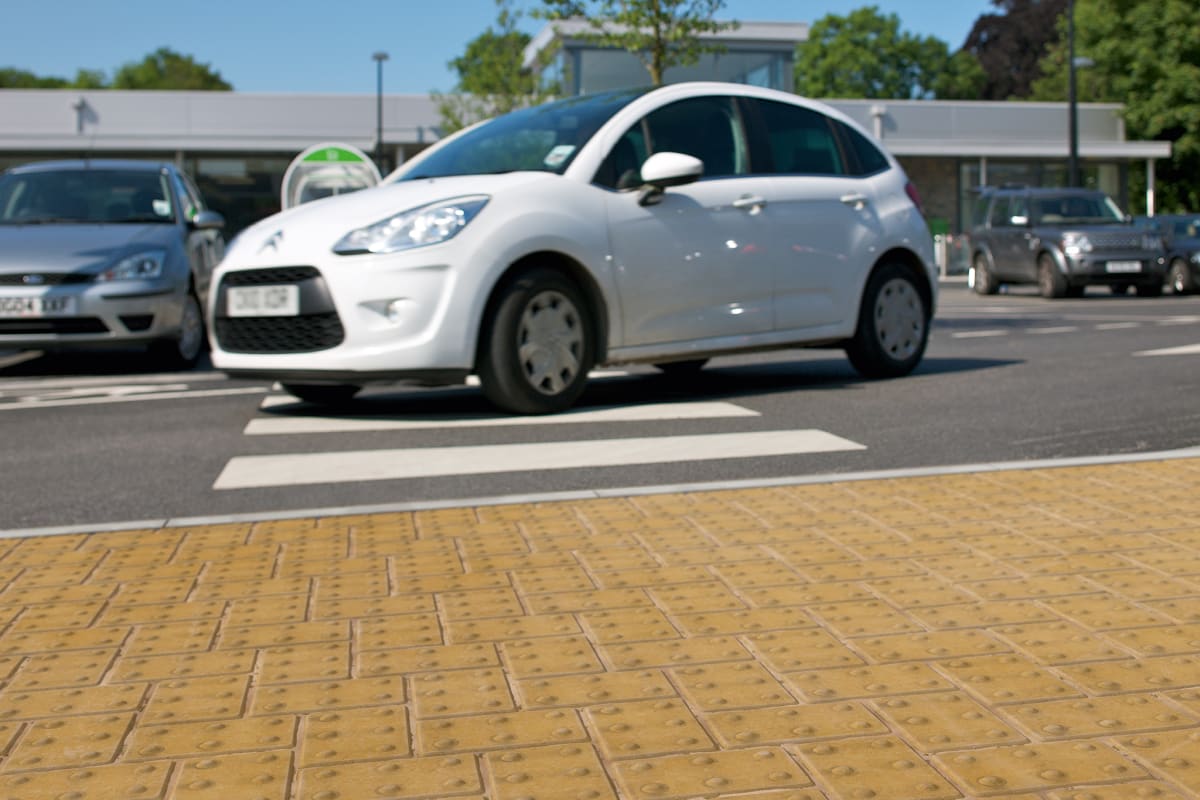 keyblok paving - red and charcoal - faccenda food factory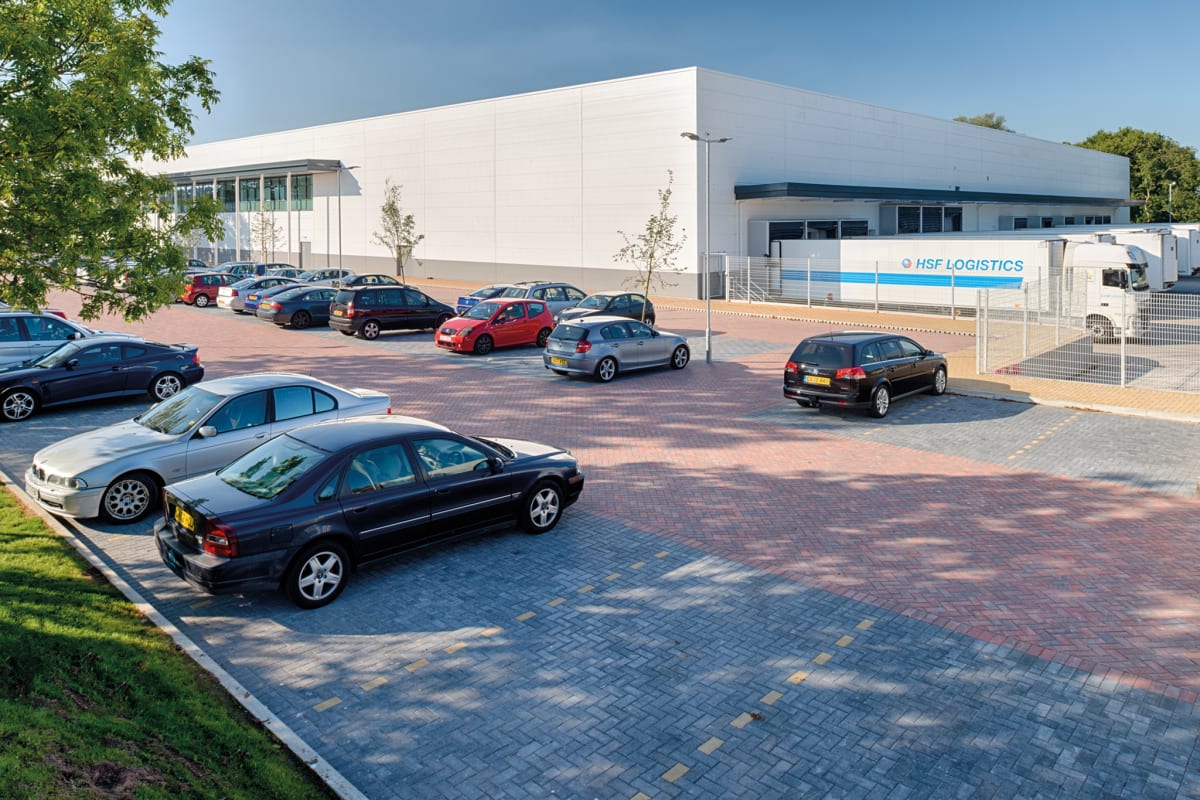 tottenham hale underground