Tactile Lozenge Paving
Created specifically to designate on-street platform edges, Marshalls Lozenge Tactile Flag Paving warns users of where Light Rapid Transport systems (LRT) and Supertram schemes' platform edges begin.
Manufactured in a pale Buff colour, the paving's slightly raised surface contrasts in tone to surrounding surfaces in order to better aid those with visual impairments. It is laid in a single strip of 400mm width with the lozenge pattern running parallel to platform edges.
Marshalls Lozenge Tactile Flag Paving should be positioned no closer than 500mm to the edge of a platform.
Complies with DDA requirements
For both sighted and visually impaired
Manufactured for use on LRT and Supertram
Laid in a single 400mm wide strip alongside platform edges.
Maximum Loading Classification
Category 1 - Pedestrian and domestic driveways
Carbon Footprint
From 13 kg CO2 per m²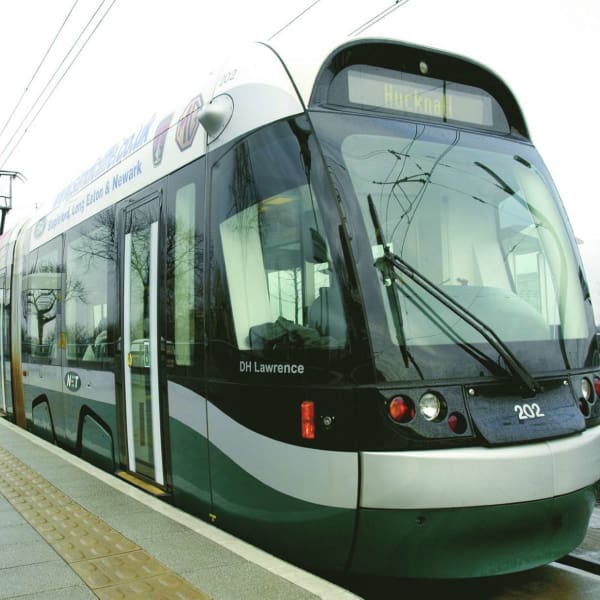 marshalls tactile lozenge buff nottingham
Certification Logos and Accreditations
| Product Name | ID | Plan Size (mm) | Length (mm) | Width (mm) | Depth (mm) | Approx. Unit Weight (kg) | Approx. Pack Weight (kg) | Pack Size (m²) | Finish | Made to Stock / Made to Order | Carbon Footprint |
| --- | --- | --- | --- | --- | --- | --- | --- | --- | --- | --- | --- |
| Tactile Lozenge 400 x 400 x 50 Buff | FL6201000 | 400 x 400 | 400 | 400 | 50 | 20 | 720 | 5.8 | Smooth | Made To Order | 13 kg CO2 m² |