Open and here to support you.
All businesses in the Marshalls group are open.
We are working safely to manufacture products, take new orders and fulfill existing ones.
Find out more
Tenplo Litter Bin
Tenplo is a modular street furniture collection encapsulating a linear style combined with a solid form and angular geometry.
Consisting of ten modules, the collection offers huge design flexibility and means no two schemes are the same.
The Litter Bin incorporates an angular v-detail on the front and rear faces to capture the geometric design style and can be placed together with other products in the range to add further depth in to a configuration or used separately as a standalone element.
Modular seating arrangement
Inspired by industrial design
Durable concrete available in two colour variations with stainless steel lockable lid, also available in two colourways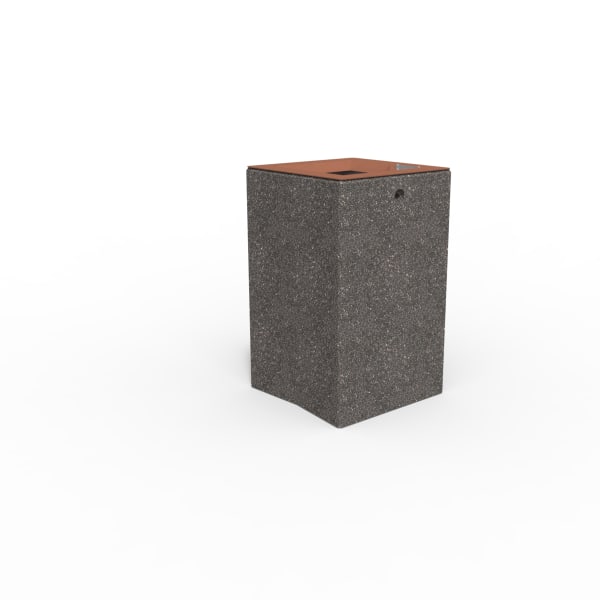 tenplo litter bin - anthracite
Certification Logos and Accreditations
| Product Name | Body/Frame Material | Length (mm) | Width (mm) | Overall Height (mm) | Weight (kg) | Fixing Method |
| --- | --- | --- | --- | --- | --- | --- |
| Tenplo Litter Bin | Concrete & Stainless Steel | 500 | 500 | 805 | 280 | Surface Mounted |