RhinoGuard® Verso 90° Block
The RhinoGuard® Verso 90° Block has been tested to the IWA14-1 standard and is capable of stopping a 1.5 tonne M1 vehicle, travelling at 30mph.
The module can be used with other street furniture elements from the Verso street furniture range, allowing for a mix of protective and non-protective seating and planter elements to be used in unison across a single project, as required. The rated options within the RhinoGuard® Verso range allow for the protection of public spaces without compromising on the design or aesthetics.
Combining clean lines and an unobtrusive low height profile, the RhinoGuard® Verso 90° Block can be used as a standalone product or combined with other elements from the Verso range to change the directional flow in a configuration whilst offering the capability of achieving a range of designs in order to suit the individual environment.
Manufactured in Britain using precast concrete, Verso is available in three timeless concrete colour options to complement any urban design. The longevity of the concrete material reduces maintenance costs and lowers carbon footprint over its life cycle.
For more information on the unrated variant please see here.
Impact tested to the IWA 14-1 standard
Capable of withstanding a 1.5 tonne M1 vehicle travelling at 30mph
Helps create attractive schemes and avoids unecessary fortification
Also available as an unrated module
Can be used in unison, across one project, mixed with rated and unrated modules or as a standalone block
Once installed, protective and non protective units are indistinguishable
Low level height
Visually unobtrusive
Available in three versatile concrete colour options
The longevity of concrete means that Verso can be enjoyed for years to come
Made in Britain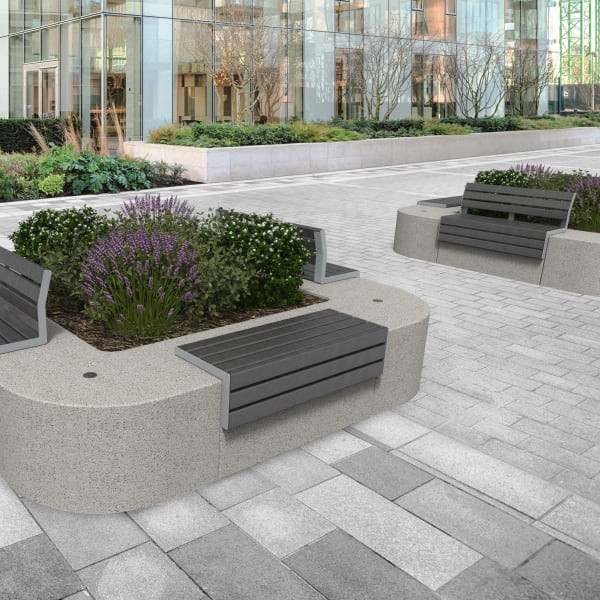 verso high res insitu
Certification Logos and Accreditations
| Product Name | Frame Material/Finish | Body/Frame Colour | Length (mm) | Width (mm) | Overall Height (mm) | Seat Height (mm) | Weight (kg) | Fixing Method | Core Weight (kg) | Overall Module Weight (kg) |
| --- | --- | --- | --- | --- | --- | --- | --- | --- | --- | --- |
| RhinoGuard® Verso 90° Block (15-30) | Precast Concrete | Available in City Grey, Silver Grey or Anthracite | 900 | 900 | 600 | 550 | 517.5 | Sub-surface mounted | 25kg (x1 core) | 542.5 |
verso high res insitu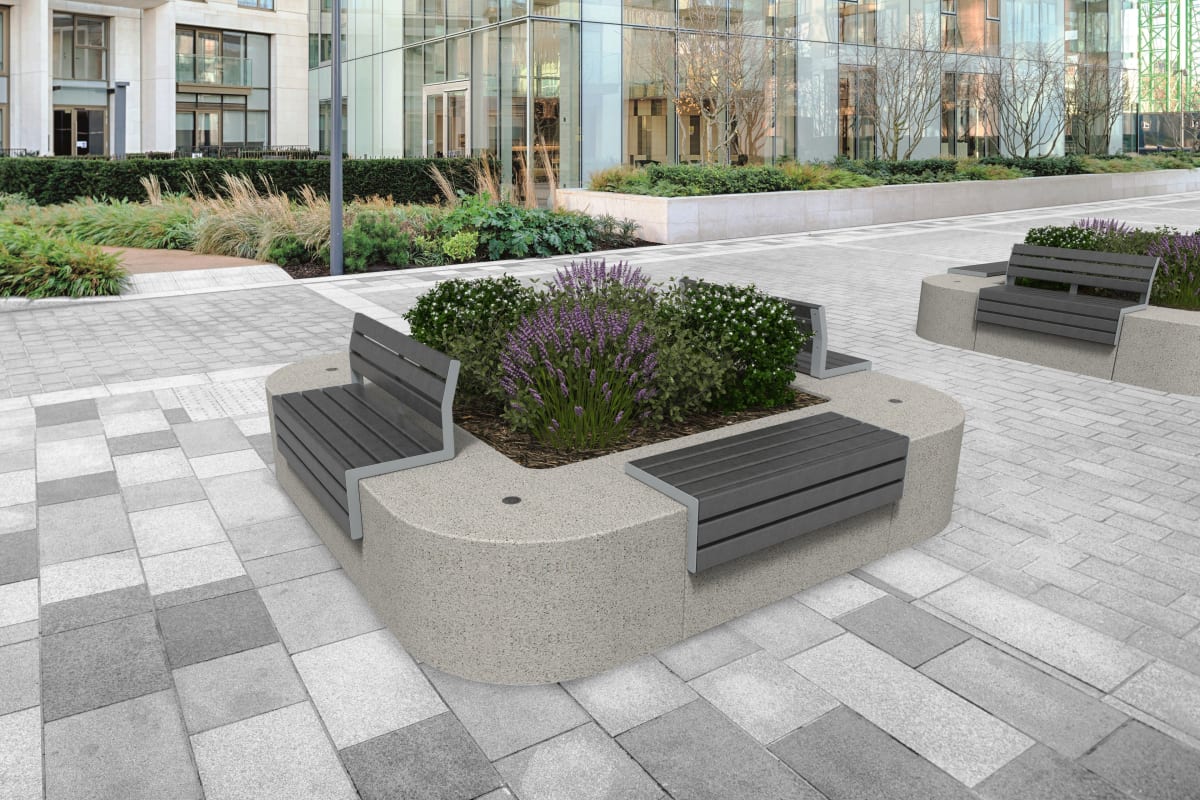 verso high res insitu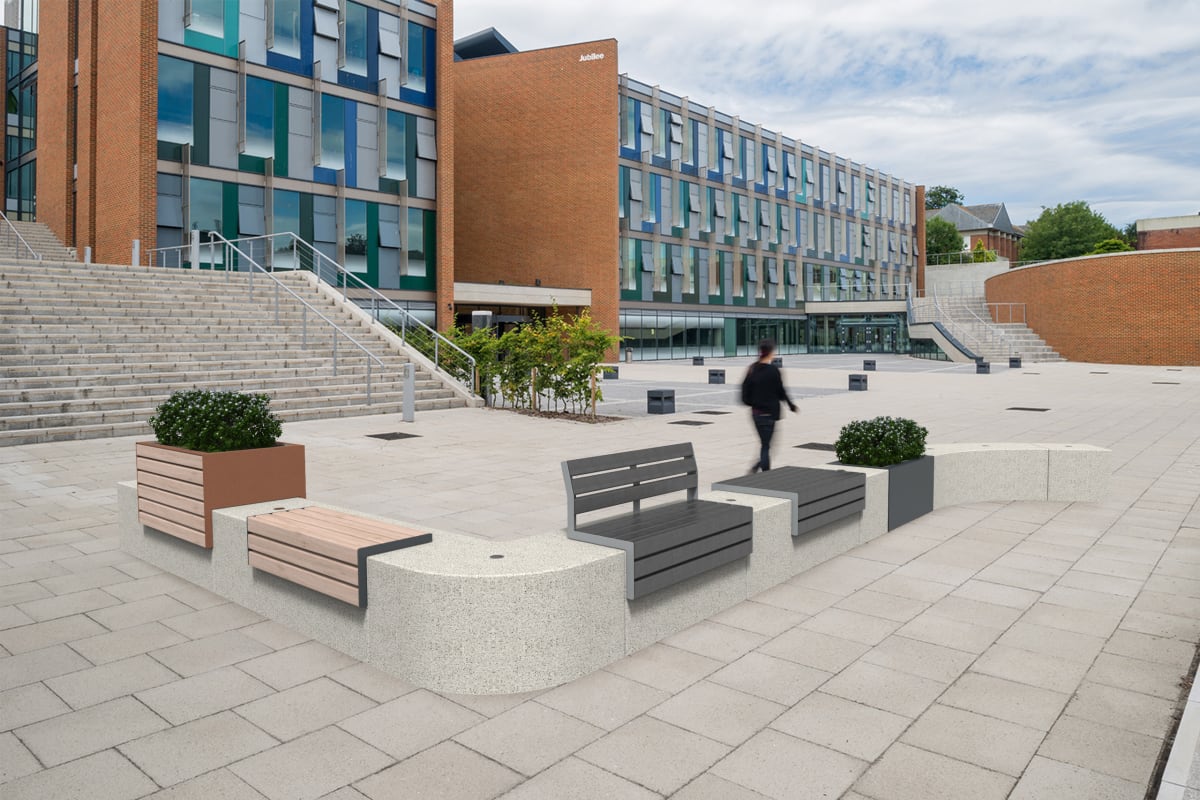 verso layout renders