Bespoke

Bespoke
Street Furniture & Landscape Protection
Your options don't just end with our standard products.
Using the latest technologies and craftsmanship, we can help create protective and non-protective street furniture solutions that are in keeping with your project's requirements.
No matter what your artistic vision, whether it's drawn up in CAD or lodged firmly in your imagination, our experts can transform even the most ambitious ideas into commercially viable delivered solutions, managing the process right through from concept drawing to installation, in line with your lead times.
Please view our bespoke brochure here
for more information on our bespoke service and products.
As well as our bespoke solutions, we also offer a number of products within our standard range which can be fully customisable to suit your needs.
When you're ready to start your project, call our team on
0370 600 2425
.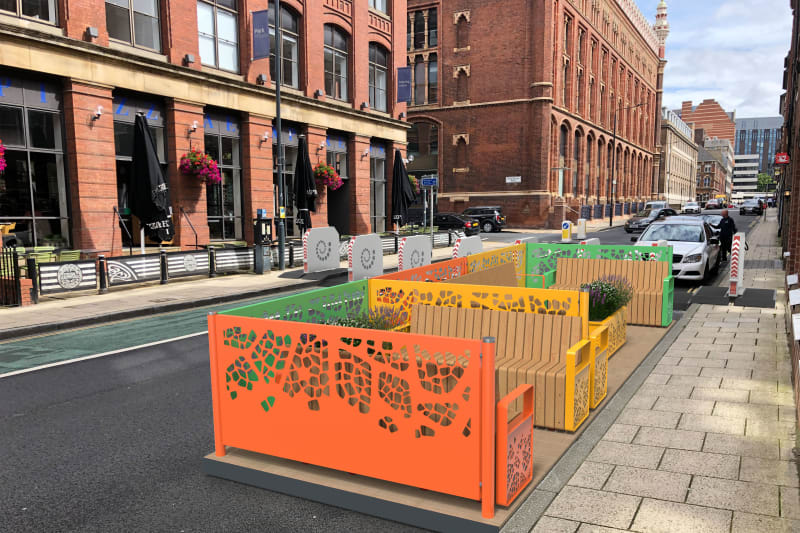 Are parklets the solution to the recovery of the hospitality industry?
As the UK faces more months of uncertainty amid the pandemic, our team answer whether Parklets are the solution to help the hospitality industry recover.
Read the blog