RhinoGuard® Kirkos
INNOVATIVE PROTECIVE STREET FURNITURE
Safe… not scared; that's how people should feel when in any public space.

During recent years, the use of vehicles in terror attacks or accidental collisions has far too often dominated the headlines across the globe, and now more so than ever, it seems that no place is safe from being a target.

RhinoGuard® Kirkos provides a simple yet effective way of enhancing the environment whilst providing the appropriate level of defence required.

Manufactured in the UK, Kirkos consists of five standard solutions designed around a bollard centrepiece. Bespoke configurations are also available allowing for greater flexibility.

A choice of aesthetically pleasing protective bollard options are offered to complement the Kirkos range. These are available with a wide selection of fixing options, foundation types and materials from mild steel, stainless steel, Ferrocast® and natural stone.

When incorporated with our RhinoGuard® bollards, the strongest specification has the capability of stopping a 7.5 tonne vehicle travelling at 50mph, all tested in accordance with the relevant PAS68 or IWA14 standards. The Kirkos seating and planter elements can also cover existing schemes to improve the aesthetics of any given space.

Whilst security must always be paramount, areas don't need to be transformed in to steel fortresses and with RhinoGuard® Kirkos, inclusive and aesthetically pleasing spaces can be created keeping people safe… not scared®.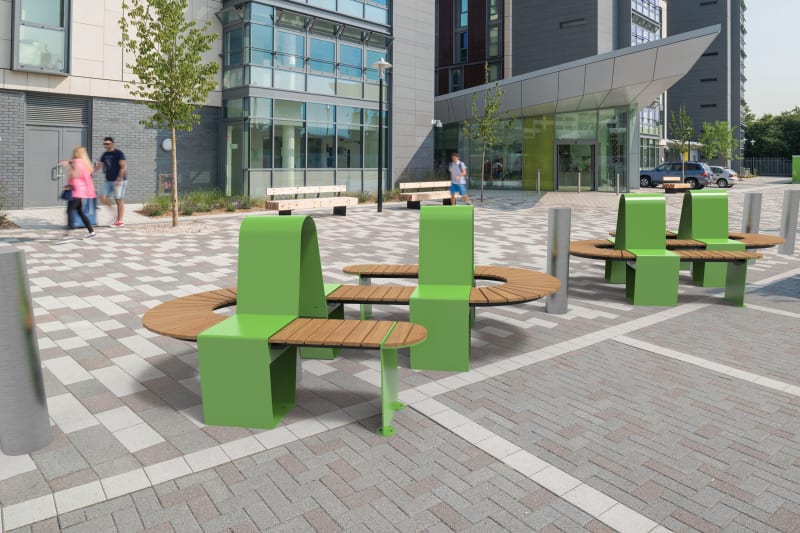 Product Guide
Find out more about the design-led Kirkos protective street furniture range in the product brochure.

Featuring information on the material selection, features and benefits and product details.

Download the brochure