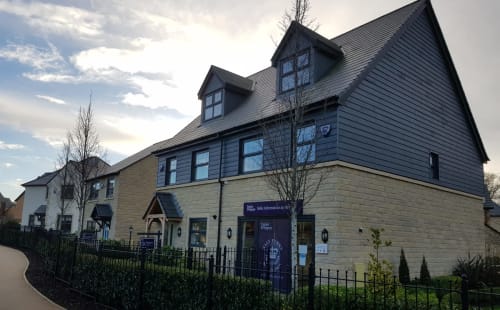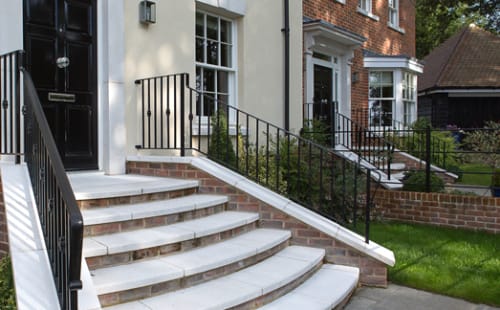 Bricks and Masonry
Marshalls Bricks and Masonry combines the product offering from Edenhall, Britain's largest independent brick manufacturer and Europe's leading supplier of concrete facing bricks, and cast stone manufacturer Grecon. Marshalls acquired Edenhall and Grecon in 2018,
further details on this can be found here
.
Edenhall has been involved in the production of concrete bricks since the 1950s, and became Britain's leading independent brick manufacturer before being acquired by Marshalls. The company flourished over the past ten years through a combination of product development and technical innovation that has provided a range of products that meets the needs and surpasses the expectations of both specifiers and users of brick in the market. Since the millennium, with the investment in new manufacturing facilities and techniques, the product has evolved beyond recognition to now become a real alternative to traditional clay bricks nationally across the UK.
Marshalls is a leading UK supplier of sustainable and high quality concrete products for the construction industry. We have a variety of brick, masonry, cast stone and walling products available to suit your needs, from grand and revered commercial projects to distinctive housing designs.
Why choose Marshalls Bricks and Masonry?
Our unique combination of quality products, process and customer support means we can satisfy your precise requirements with a simple, versatile and cost-effective solutions package.
A one-stop shop for standard items or bespoke units to your designs, we manufacture at a number of sites across England, Scotland and Wales and offer full national coverage and distribution. Not only do we manufacture and deliver nationally, our commercial sales managers are located across the country enabling a high level of service at a local level.
Sustainable development is an integral part of our business and we have comprehensive programmes in place to minimise our environmental impact.
Renowned for innovation and versatility in products and processes, Marshalls develops solutions to meet your needs, whether to blend with the local vernacular or create a truly original aesthetic. Whatever your requirements, our dedicated team of experts supports you from design to installation.
Leading the way in the development of facing bricks made in Britain, Marshalls Bricks and Masonry continues to break down barriers and provide practical solutions that have changed the perceptions of those that use brick. Converting clay brick users to the strong, durable, aesthetically attractive and technically sound product that is concrete. As a result, creating a national market for a product that is now acknowledged and accepted by specifiers, planners, local authorities, warranty providers, developers and contractors throughout the UK.
Bricks
As Europe's leading supplier of concrete facing bricks we offer a spectrum of colours, shades and textures to meet any specification requirements for facing bricks and specials.

Walling
Marshalls provides your walling and mortars solution with advice and support from inception right through to completion. Our reconstituted concrete walling range features Cromwell, Thistlestone, Darlstone and Epoch walling. All offer subtle differences aesthetically, and all are produced to the highest technical standards. Each range is manufactured using buff sandstone aggregates through the entirety of the stone. This ensures our products will meet the test of time for generations.

Cast Stone
We offer an unrivaled range of architectural stone units using two of the standard production processes: traditional semi-dry cast stone and lightweight fibre reinforced (FRCS) units with smooth or etched finishes.
How are Concrete Bricks environmentally friendly?
Marshalls Bricks and Masonry operates a comprehensive Environmental Management system. It is our policy that the business maintains a high standard of environmental care in the area in which it operates.
Concrete Bricks are an inherent CO2 absorber
Concrete Bricks are 100% recyclable and are suitable for use as crushed aggregates
The aggregates used utilise materials that in some instances are classed as a waste product of quarrying
Most aggregates used are from sources local to our plants and our delivery points are typically within 100miles therefore reducing our impact and associated carbon footprint
Edenhall Bricks are manufactured in the UK and have no adverse environmental impacts associated with imported products
The high energy firing of kilns in clay production processes is not required for the curing of our Concrete Brick. We simply use the natural exothermic reaction of the cement with no additional energy input. This means no additional natural resources are consumed and emissions are reduced
Concrete Brick reaches the standard required for level 4 of the Code for Sustainable Homes, with a BRE A+ rating for brickwork and the Responsible Sourcing of Materials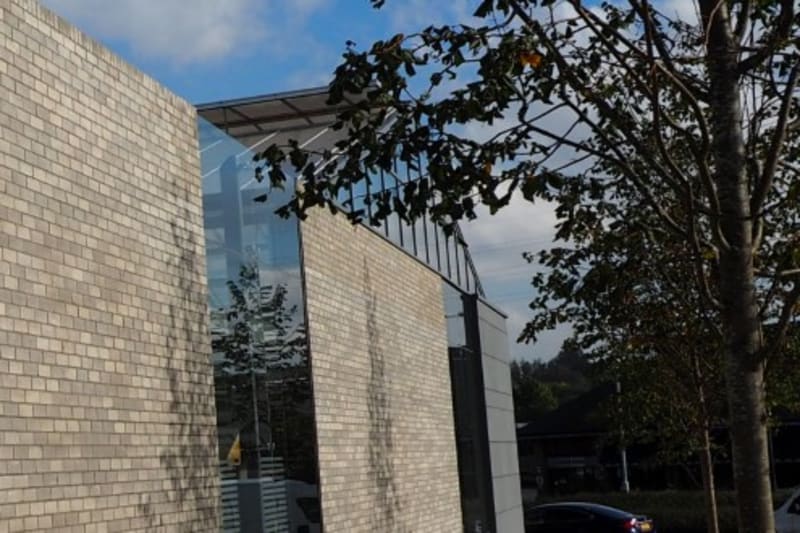 FAQs
Find out more about Marshalls Bricks and Masonry, and concrete facing bricks, through our frequently asked questions.
View the FAQs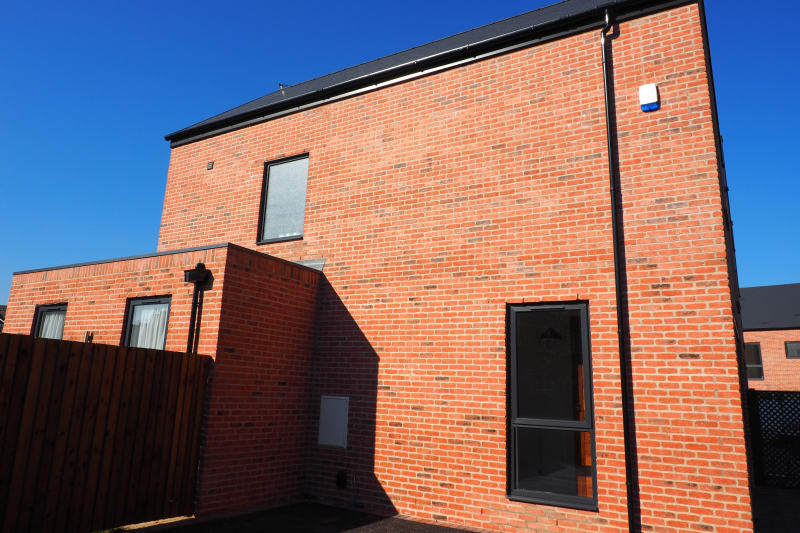 Technical Bulletins
For more in-depth and detailed technical information for our facing brick and cast stone ranges, take a look at our technical bulletins.
View the bulletins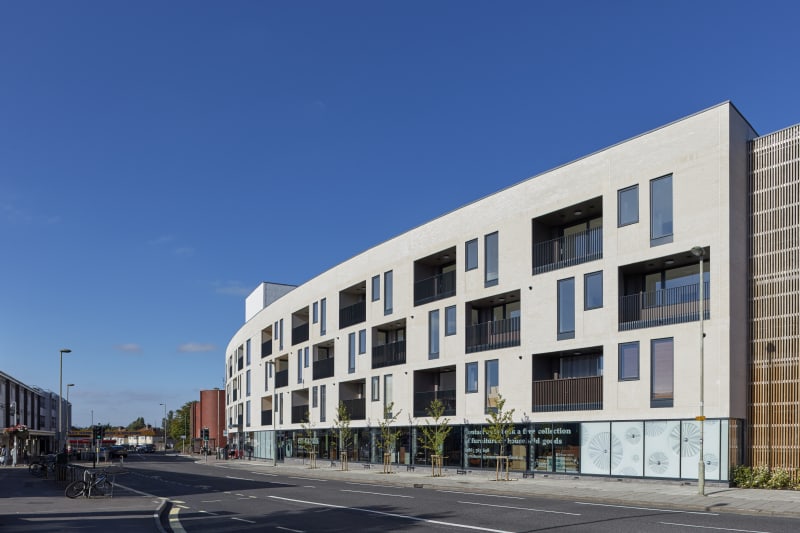 Dispelling Concrete Brick Myths
There are many myths out there when it comes to concrete facing bricks, but the team at Marshalls Bricks and Masonry are here to dispel those myths.

We've pulled together the common misconceptions and facts in one handy page that gives you everything you need to know, there's also a video that lets you know what brickwork contractors actually think of our concrete bricks.

Find out more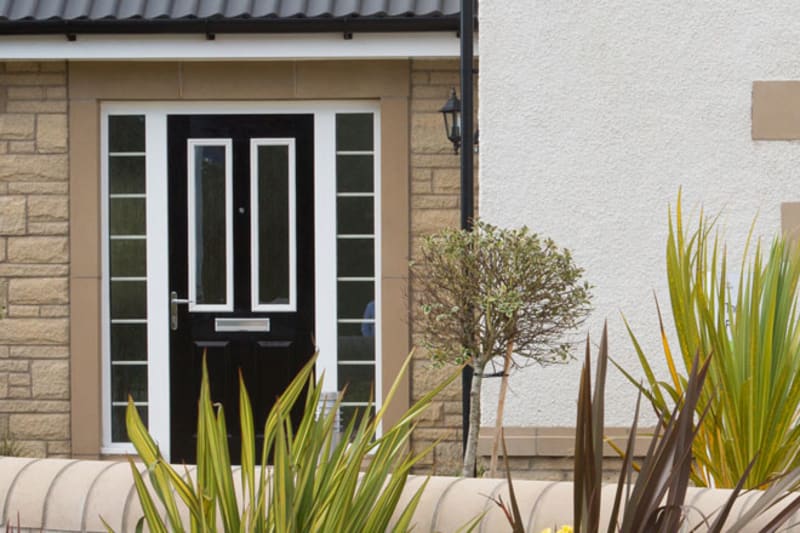 UKCSA
We're proud member of the United Kingdom Cast Stone Association (UKCSA). Take a look on the link below to find out more about how we incorporate their specifications into every piece of cast stone we manufacture.

find out more
Complimentary and supporting ranges
Using walling opens up the possibilities of creative character filled designs. Used alongside Marshalls complimentary range of products and supporting services unlocks even more potential for your schemes.