Engineering Concrete Bricks
Engineering Bricks are durable, high strength bricks, specially manufactured to accommodate high loads and cope with exposure to aggressive ground conditions.
Made from selected dense aggregates and a choice of cements, the bricks, which exhibit low porosity and high dimensional accuracy, are completely frost resistant and suitable for use below ground where natural sulphates, up to and exceeding Class 3 levels, are present. Two grades of bricks in two forms are available: Red or Blue Engineering Brick made with Ordinary Portland Cement. Available in Solid,Frogged and Perforated forms. Sulphate Resisting Engineering Quality Brick [EQ] made with Sulphate Resisting Cements. Available in Solid form only.
Engineering Bricks are manufactured and tested in accordance with BS EN 771-3: 2011; Specification for Masonry Units: Aggregate Concrete Masonry Units and meet the criteria for strength, durability and sulphate resistance as detailed in BS 5628 Pt 3: 2005 and PD 6697 and other Standards.
Marshalls Engineering bricks are approved by the NHBC, Water Authorities and Transport & Highways Agencies.
Functional use when requirement for strength, low water porosity or acid resistance is needed.
Used above & below dpc.
Used as detailing plinth brick.
Out of ground facing brick replacement.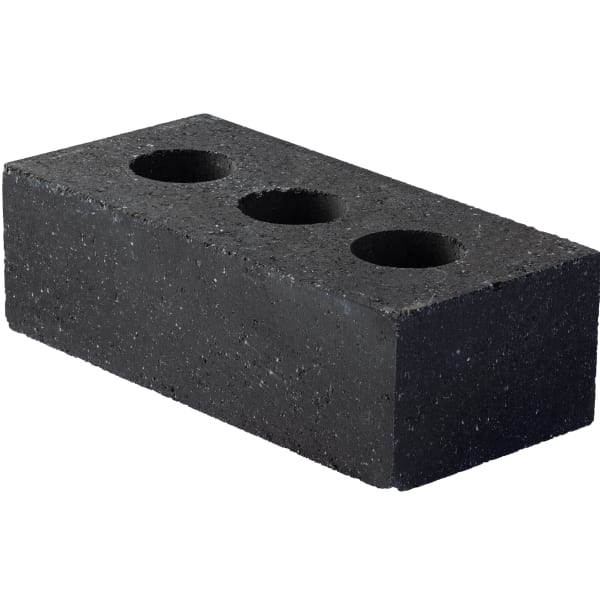 perforated engineering brick - blue
Certification Logos and Accreditations
| Product Name | Colour | Length (mm) | Width (mm) | Height (mm) |
| --- | --- | --- | --- | --- |
| Blue Perforated Engineering Brick 215 x 100 x 65 | Blue | 215 | 100 | 65 |
| Red Perforated Engineering Brick 215 x 100 x 65 | Red | 215 | 100 | 65 |
| Red Solid Engineering Brick 215 x 100 x 65 | Red | 215 | 100 | 65 |
| Blue Solid Engineering Brick 215 x 100 x 65 | Blue | 215 | 100 | 65 |
| Red Frogged Engineering Brick 215 x 100 x 65 | Red | 215 | 100 | 65 |