redi rock landscaping wall
Redi-Rock™ Landscaping Walls
Marshalls Civils and Drainage Redi-Rock™ landscaping collection features the timeless look of natural stone and is a great addition to Redi-Rock retaining and freestanding walls as they coordinate beautifully.
Ideal for private houses, housing developments, parks and gardens, industrial developments, river embankments, retail parks and country estates, the landscaping and retaining walls require no maintenance.
With its easy to install design, Redi-Rock™ walling has been used on a large collection of landscape projects, including commercial and private estates, providing a natural 'look' wall with a low maintenance option that compliments the natural environment.
Redi-Rock™ precast concrete planters and sophisticated curves make Redi-Rock™ one of the most attractive retaining wall systems available.
Benefits include:
A quick and easy walling system to install.
The durability of wet-cast concrete.
Zero maintenance.
Coordinating components for a finished look in three different faces, limestone, cobblestone and ledgestone to give you freedom of choice.
Can be coloured to match your location.
Aesthetically pleasing, with the look of natural stone.
AutoCAD drawings and BIM available.
If you would like a CPD style presentation of our Redi-Rock wall solution please call our marketing team on 01902 356220 or send an email to lch@marshalls.co.uk
Certifications, Accreditations & Credentials
UKCA Declarations of Performance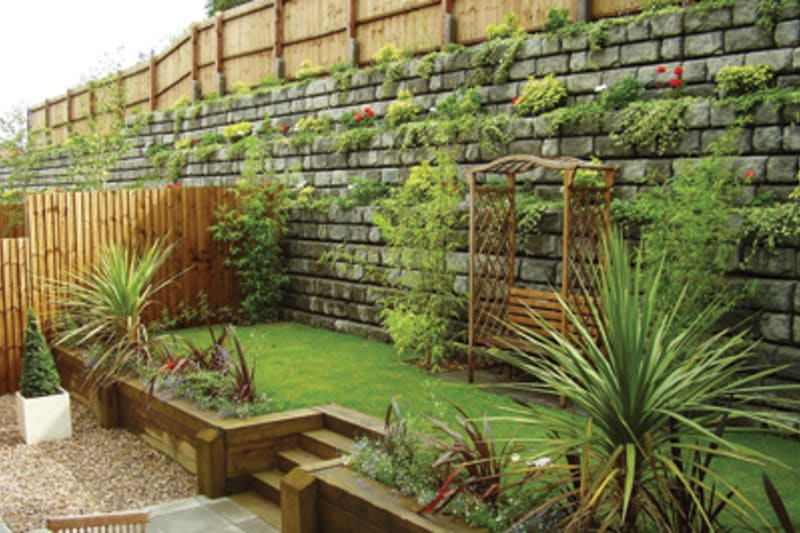 Redi-Rock™ Landscaping Walls BIM Model
At Marshalls we work alongside appropriate guidelines in which we are able to provide high quality 3D objects of our products that contain rich data to satisfy that information required by our clients.
We strive to improve the relationship with stakeholders and the BIM process enables us to share the relevant information.
Our BIM models are available to download directly from our BIM library.
We have a range of models available in AutoDesk Revit format including CoBie, IFC and NBS data.
View BIM Library