simbol traffic bollard
Simbol bollard
Manufactured using a bespoke, recyclable polymer, the Simbol Traffic Bollard has been designed to resist tearing and reforms with little or no distortion, even after multiple impacts.
The flexible design reduces the likelihood of damage or injury and the need for replacement.
The multi fixing system allows direct mounting to a flat surface and can be fitted to most industry standard bases.
Its low porosity easy clean surface offers superb visibility, increasing awareness for both the motorist and cyclist even during dark or rainy weather conditions.
Effective Traffic Management Bollard
Delivers resistance against high speed impact
Allows body to reform after impact
One piece moulding
Flexible hinge point
Low maintenance
UV stable high quality polymers resist fading
Certification Logos and Accreditations
| Product Name | Material | Height Above Ground (mm) | Width (mm) | Depth (mm) | Weight (kg) |
| --- | --- | --- | --- | --- | --- |
| Simbol bollard | 100% recyclable plastic | 920 | 350 | 350 | 7 |
simbol traffic bollard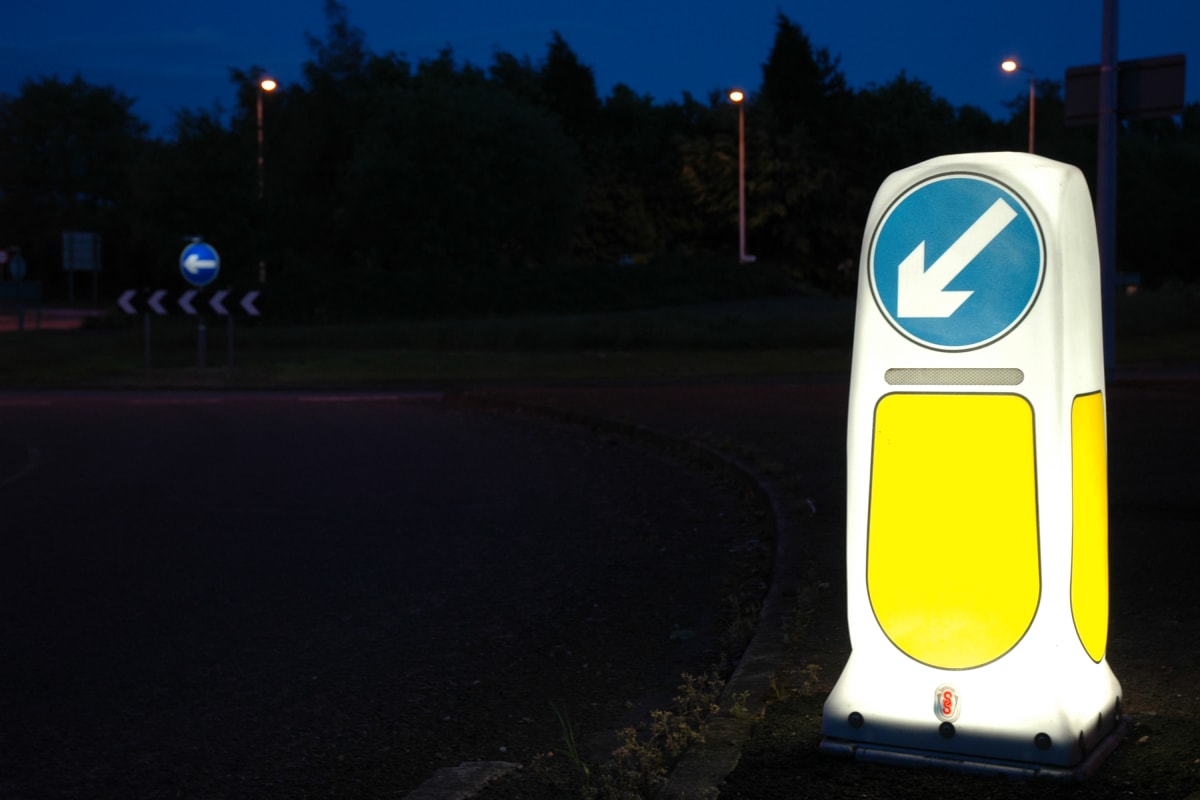 simbol traffic bollard