Swing Wand Bollard Black 1000
The 1000mm high black Swing Wand Bollard is an effective cycle segregation product which is used as a protective barrier to prevent vehicles on the road from invading the cycle lane.
The Swing Wand Bollard is a highly visible plastic bollard and can be used to clearly indicate where a cycle lane is to other users or to highlight traffic islands and junctions.
The elements are surface mounted, requiring anchorage only, making them quick and easy to install with limited disruption. Manufactured with plastic, the lightweight design offers the perfect solution for temporary use.
The flexible design means that they don't damage vehicles on impact and retain their initial shape, avoiding the need to replace in the event of a crash.
Can be adapted to any kind of road surface
Manufactured with recycled plastic, so the environmental footprint is minimal
Weather resistant
Anchored to the road surface with limited disruption during installation
Competitively priced
Flexible, designed to to bend and absorb impact
Lightweight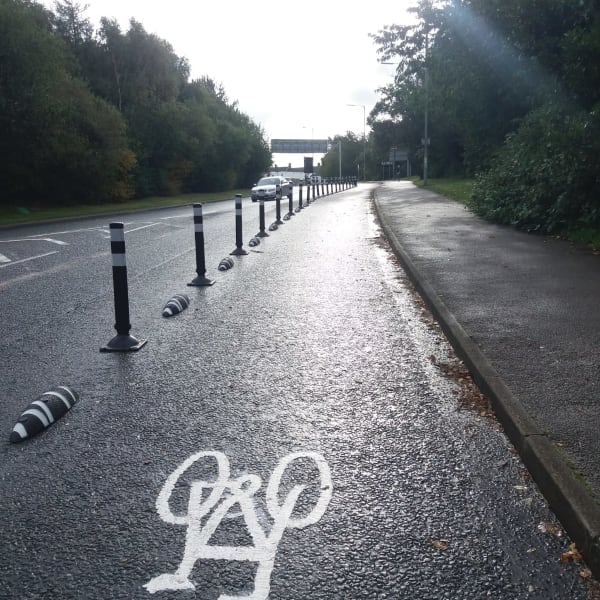 bradford transport routes
Certification Logos and Accreditations
| Product Name | Material | Height (mm) | Height Above Ground (mm) | Width (mm) | Reflective Tape Available | Reflective Tape Colours | Weight (kg) | Fixing Method |
| --- | --- | --- | --- | --- | --- | --- | --- | --- |
| Swing Wand Bollard Black 1000 | Plastic | 1000 | 1055 | 103 | Yes | White Reflective Band | 2.32 | Surface Mounted |
bradford transport routes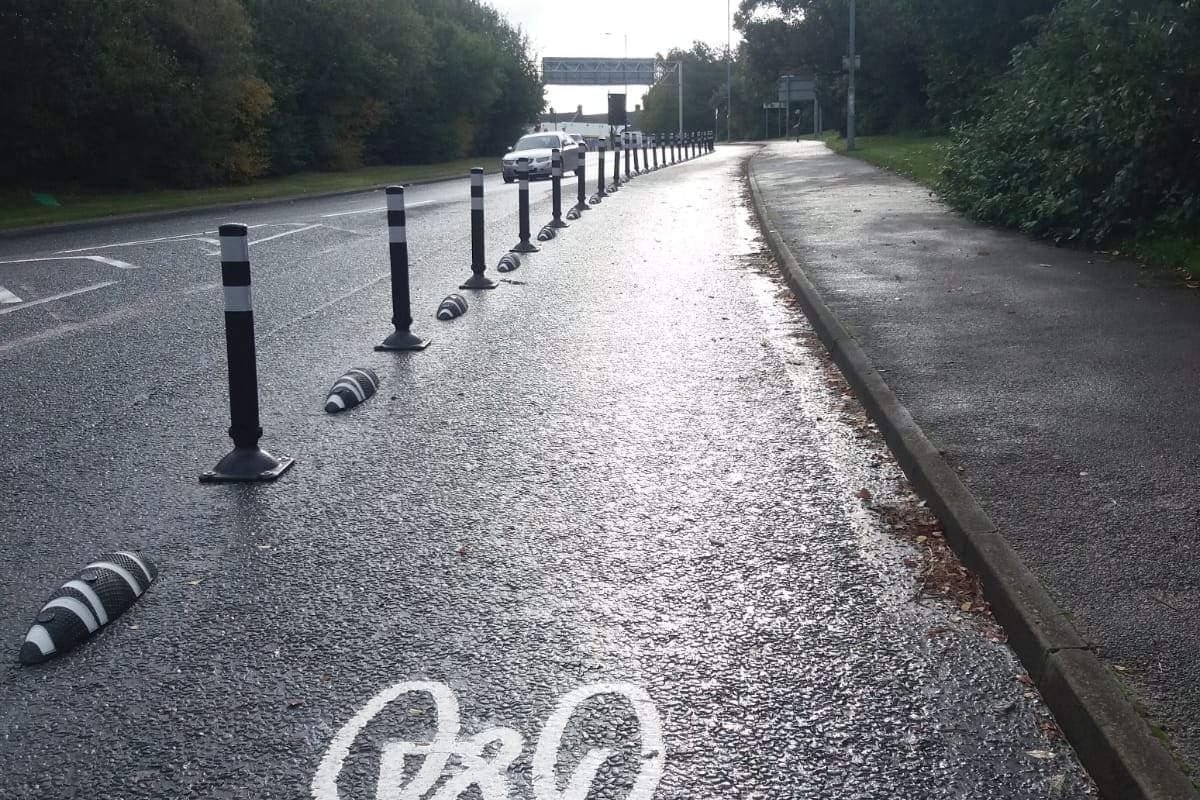 swing wand bollard black 1000